The #10YearChallenge is sweeping across every corner of the internet.
Photos really can make 10 years ago feels like an eternity.
LeBron James was ring-less, Kobe Bryant had zero championships post-Shaq, Luka Doncic was 9 years old and Stephen Curry was starring at Davidson. Even Dwyane Wade was racking up All-Star votes for the Miami Heat! OK, so maybe not everything has changed since the early parts of 2009.
Here's a then and now look at a handful of today's stars.
LeBron James (Los Angeles Lakers)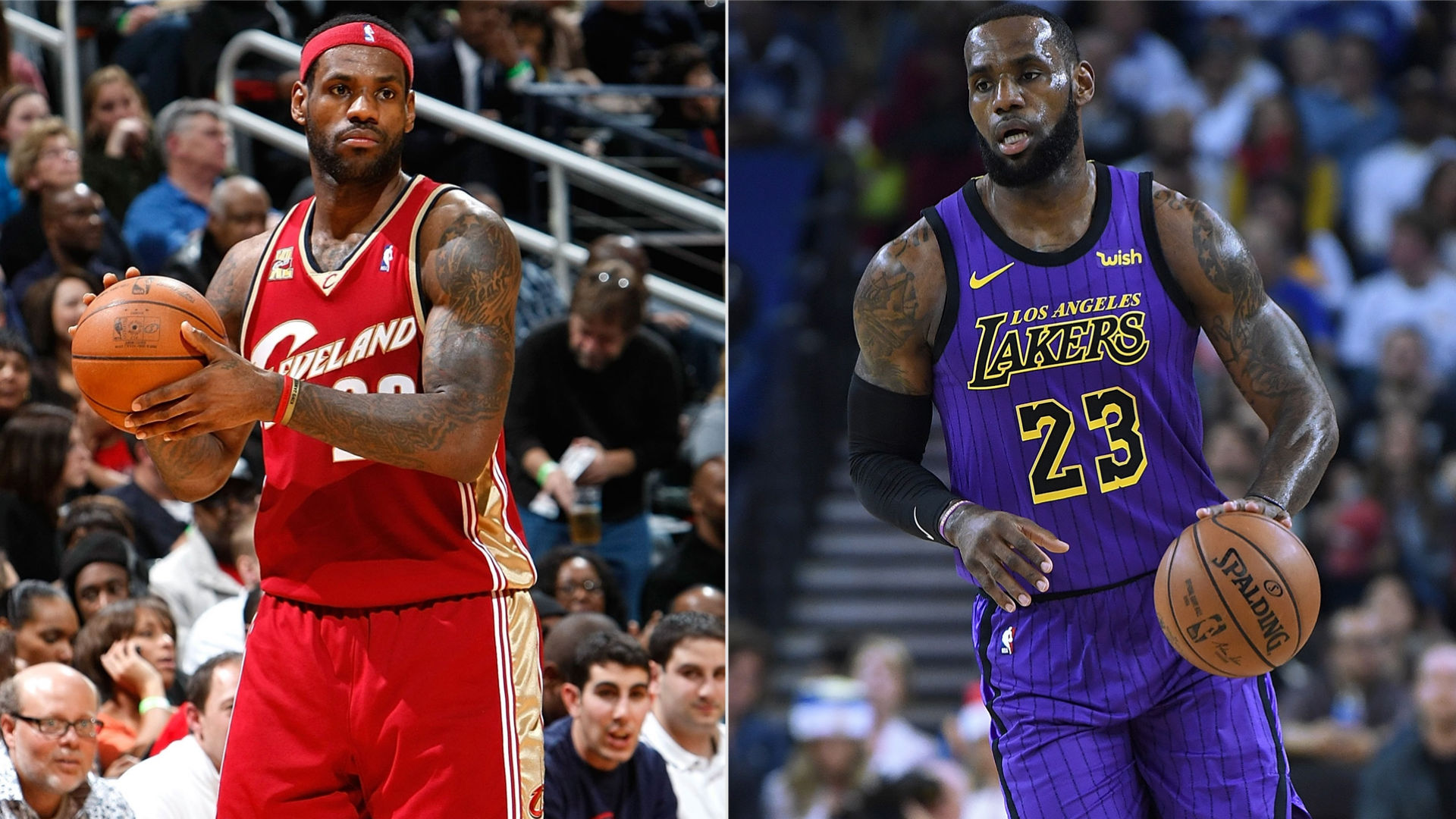 LeBron James 10 years ago: In the 2008-09 season, LeBron James had only been to the Finals once and still didn't have a ring. Now the 5th all-time leading scorer in NBA history, James sat in 158th at the end of the 2008-09 season #10YearChallenge
Kevin Durant (Golden State Warriors)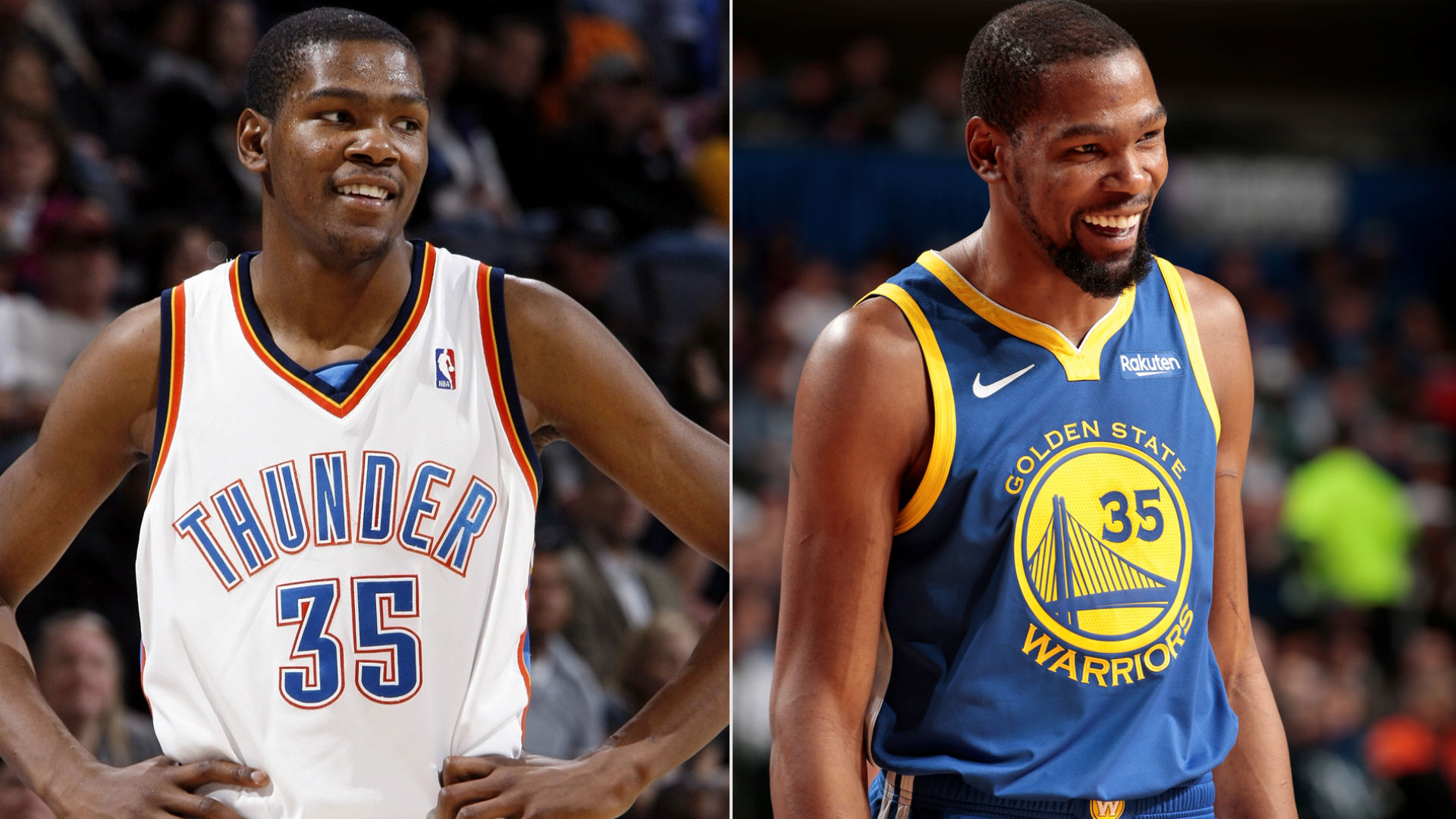 Kevin Durant 10 years ago: In his second season after a rookie campaign in Seattle, the 20-year old Durant was in his first season in Oklahoma City. We already knew he'd go down as one of he all-time great scorers as he became the second 20-year old in NBA history to average 25 points per game for an entire season. #10YearChallenge
Stephen Curry (Golden State Warriors)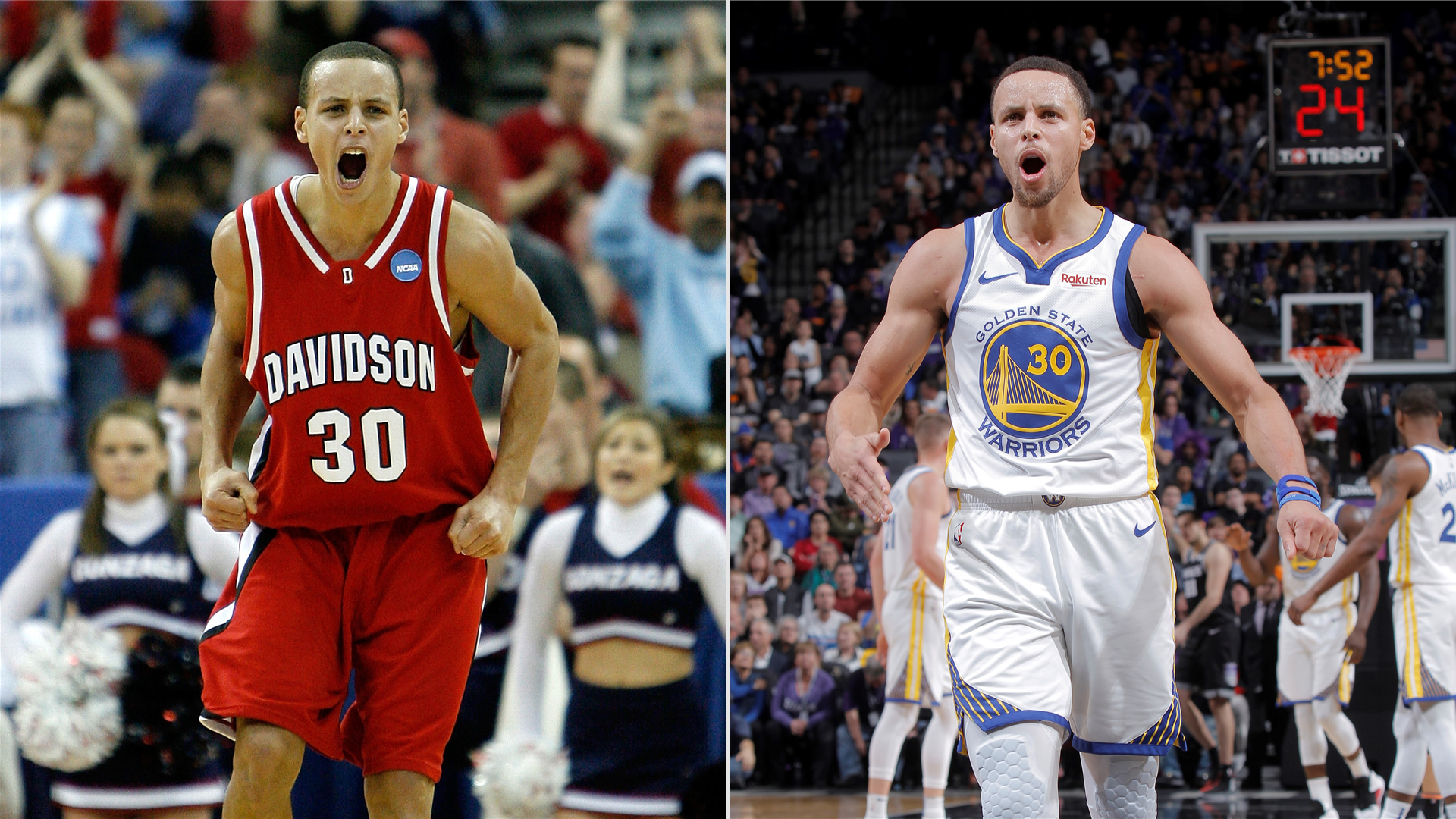 Stephen Curry 10 years ago: A decade ago, Curry was still working his magic at Davidson while writing his own storybook version of Cinderella. There were still enough questions about just how he'd translate to the NBA that he slid to seventh in the draft, taken after Blake Griffin, Hasheem Thabeet, James Harden, Tyreke Evans, Ricky Rubio and Jonny Flynn. Whoops. #10YearChallenge
James Harden (Houston Rockets)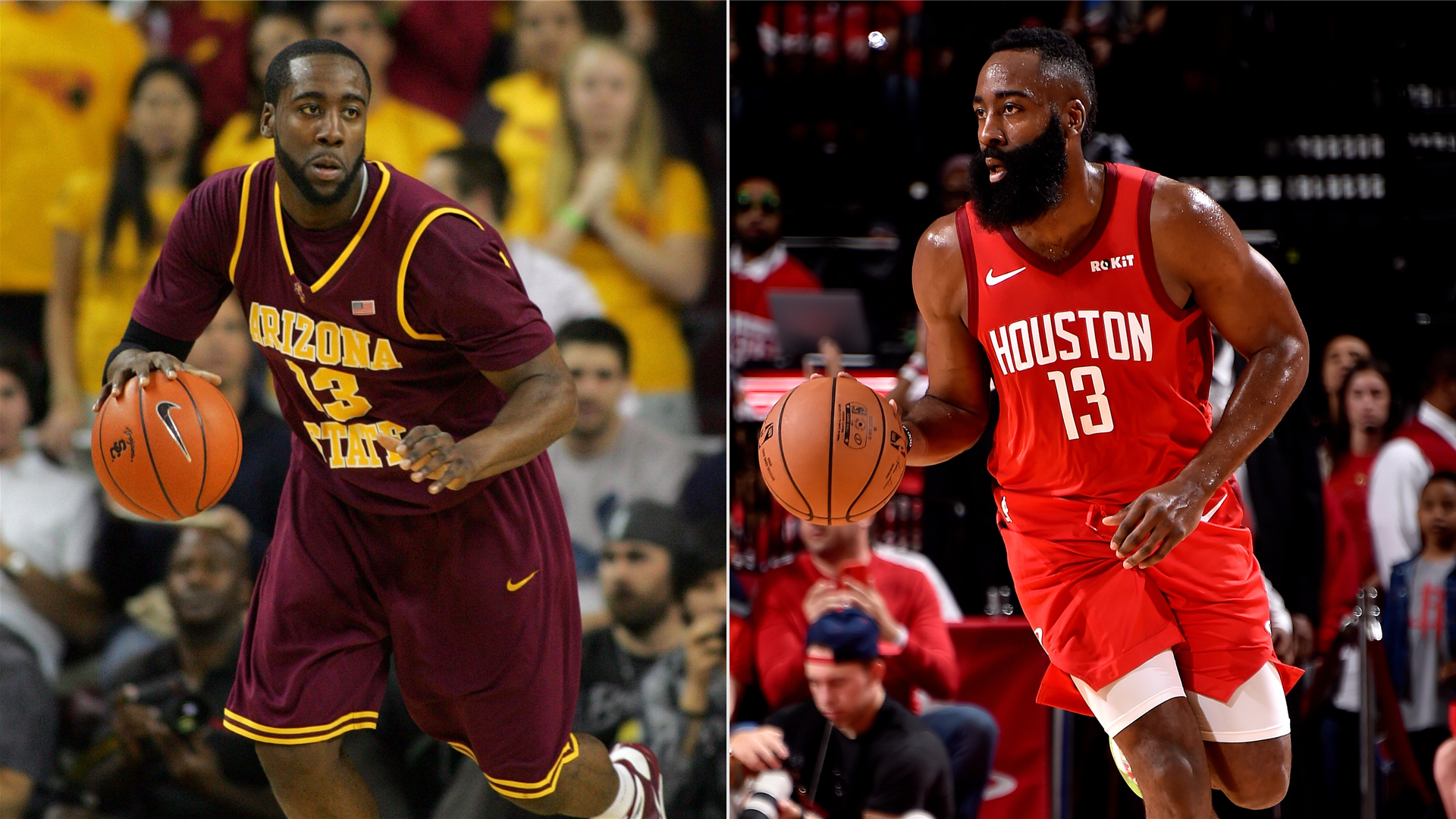 James Harden 10 years ago: In his sophomore and final season at Arizona State, Harden averaged over 20 points per game while winning Pac-10 Player of the Year, perhaps foreshadowing his future as an NBA MVP. #10YearChallenge
Kawhi Leonard (Toronto Raptors)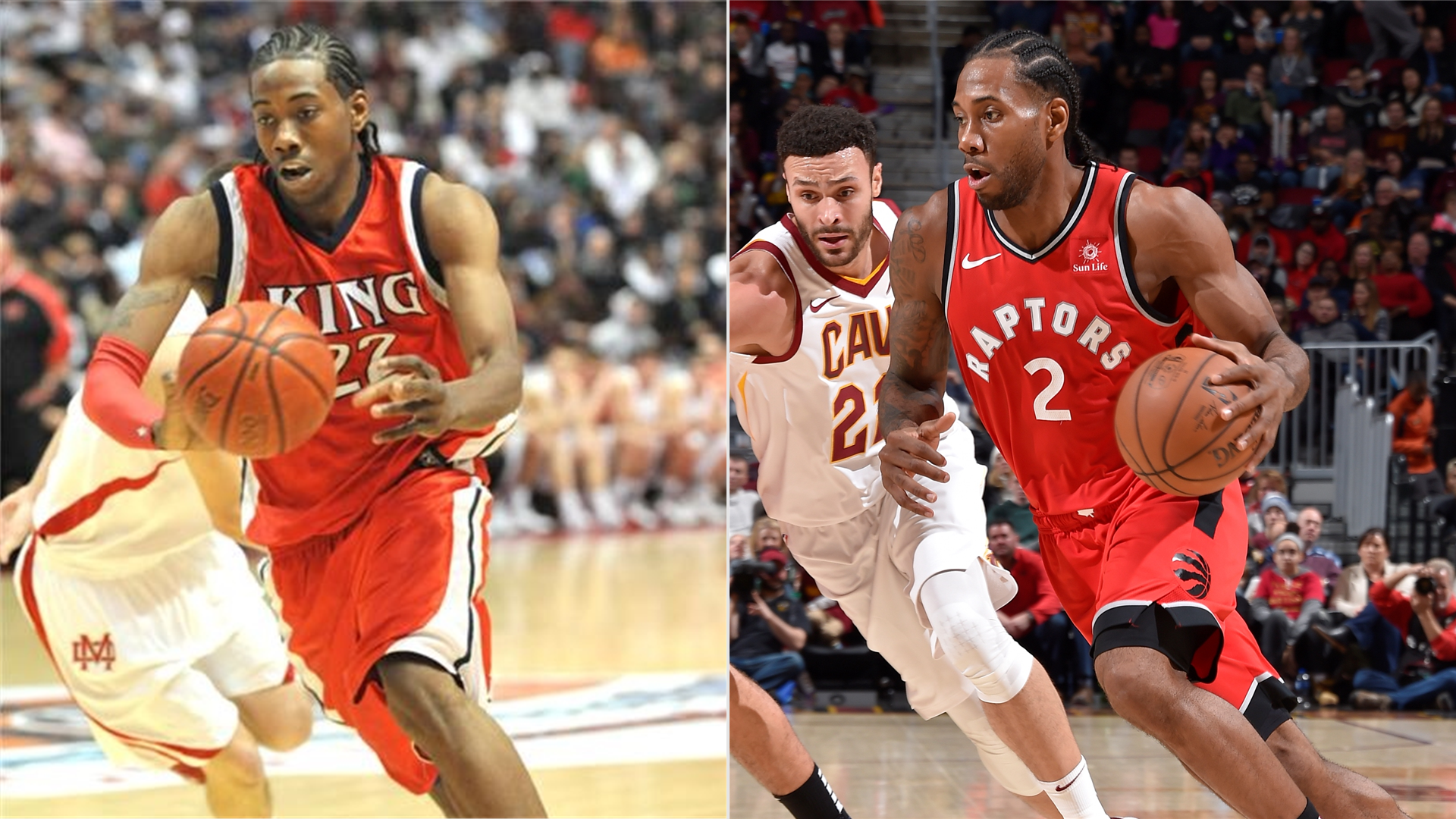 Kawhi Leonard 10 years ago: Leonard was still in high school 10 years ago, en route to winning state player of the year in California before taking his talents to San Diego State where he starred for two seasons before entering the NBA. #10YearChallenge
MORE: What scouts were saying about Kawhi Leonard coming out of college
Russell Westbrook (Oklahoma City Thunder)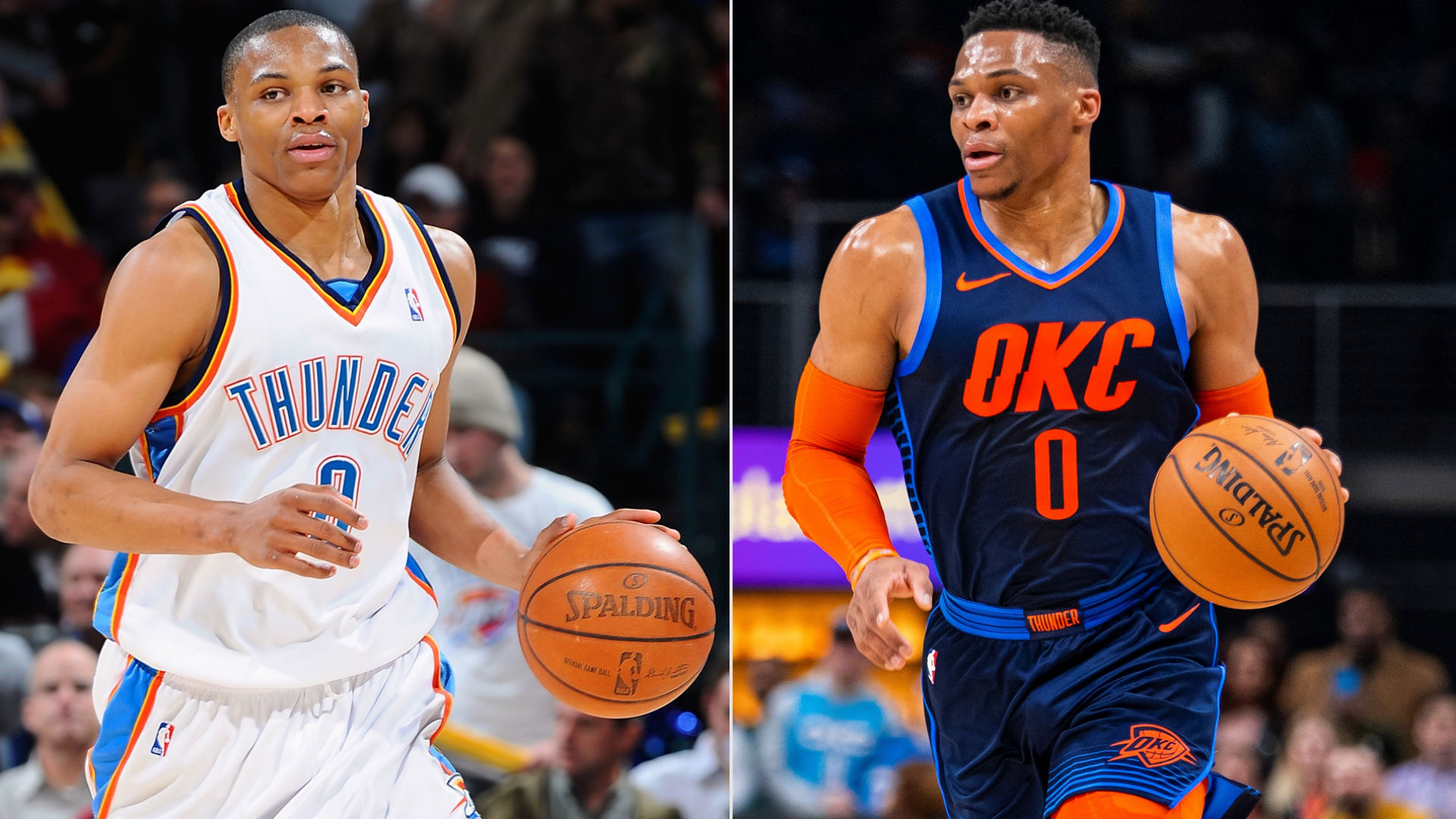 Russell Westbrook 10 years ago: As a rookie in Oklahoma City, it's somewhat hard to fathom that Westbrook would some day become the franchise's leading scorer since moving to Oklahoma City from Seattle, especially considering he shared the floor with a 20-year old Kevin Durant and was less than a year away from being teammates with James Harden. Alas, here we are. #10YearChallenge
Anthony Davis (New Orleans Pelicans)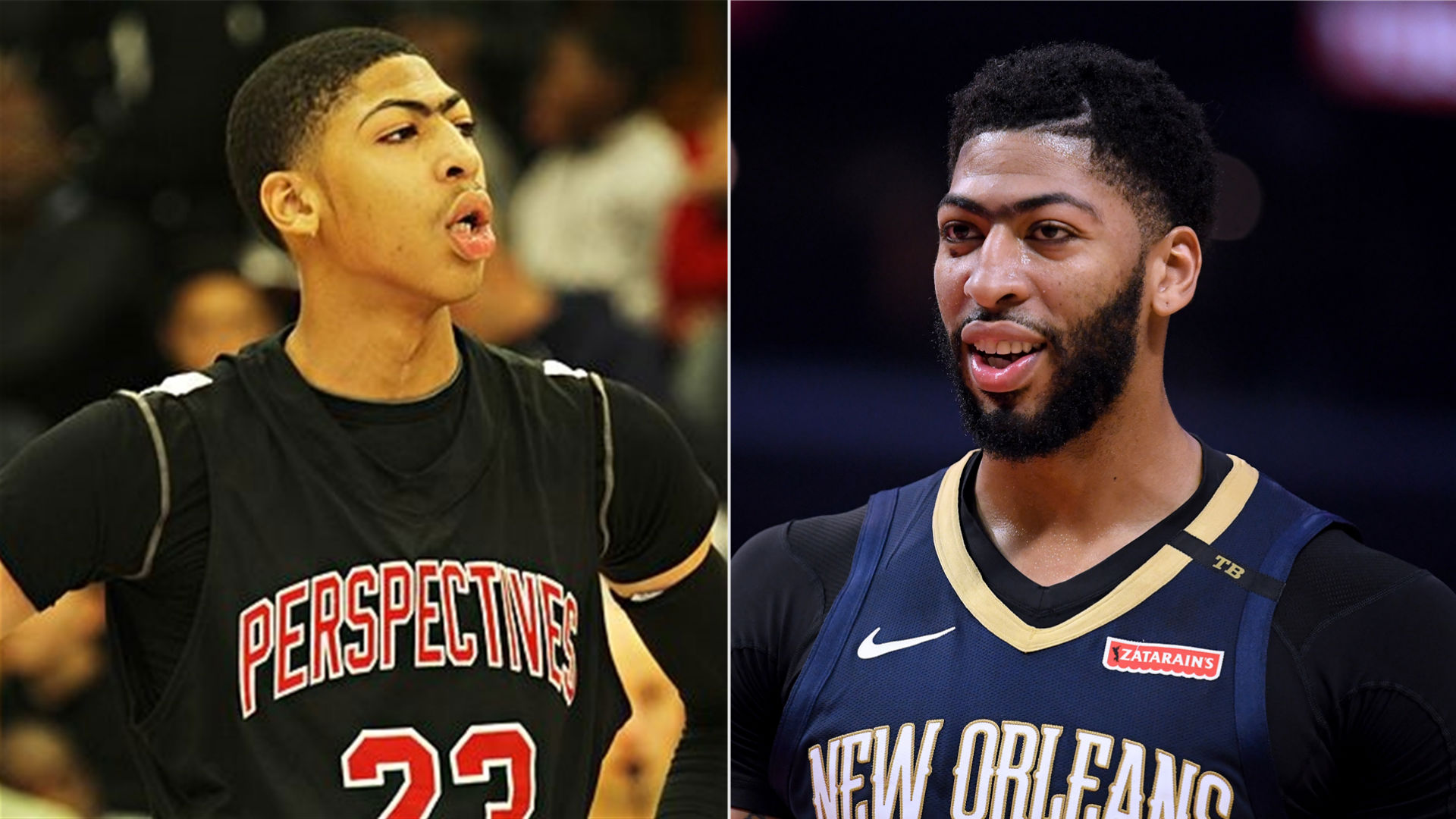 Anthony Davis 10 years ago: As a sophomore in high school this time 10 years ago, Davis stood 6'4" and was a little known guard in Chicago, Illinois. One large growth spurt later and the secret was out, leading Davis to the top of the recruiting rankings and on to Kentucky before ultimately heading to NBA stardom. #10YearChallenge
Jimmy Butler (Philadelphia 76ers)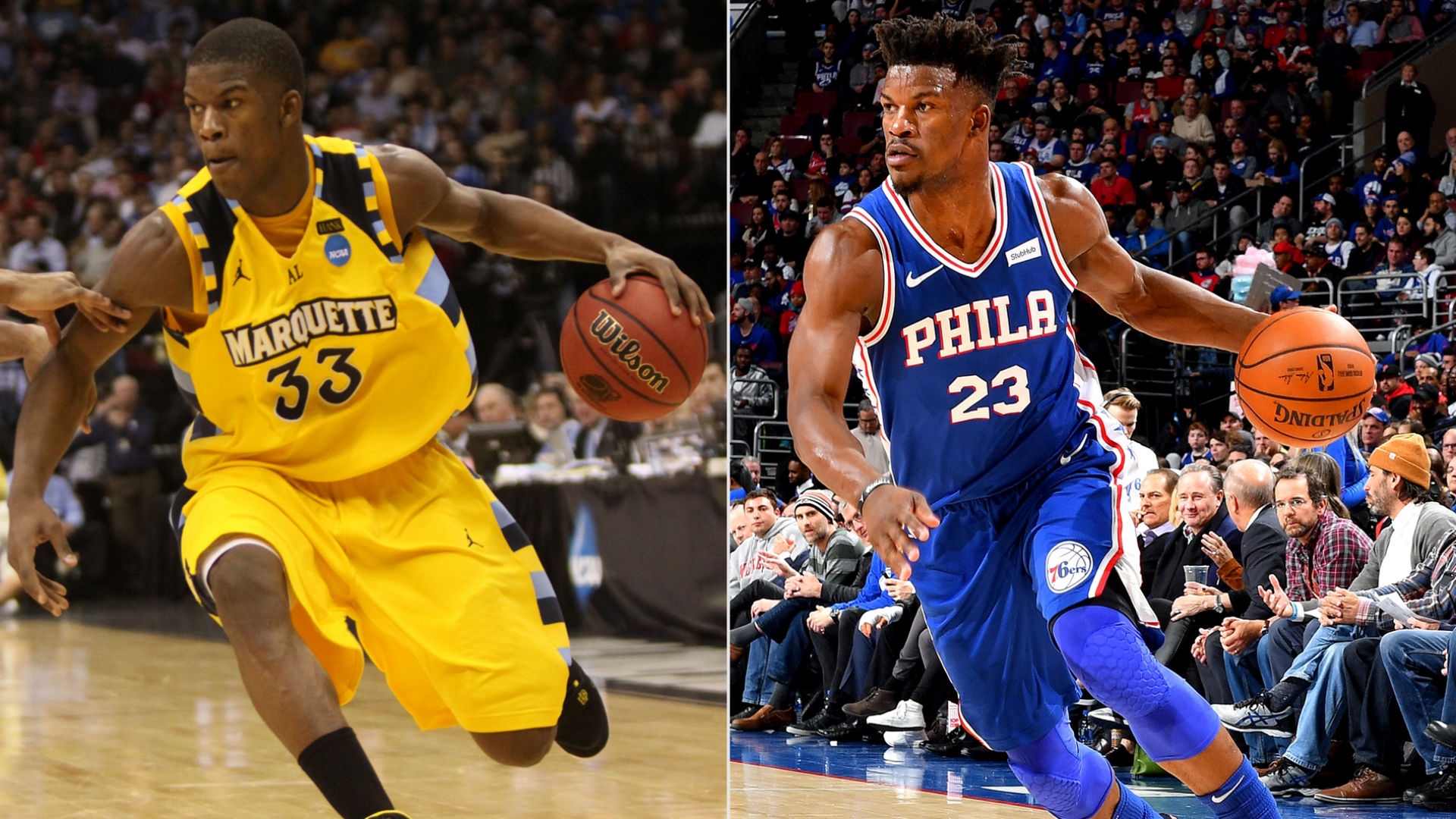 Jimmy Butler 10 years ago: Butler's come a long way in 10 years. As a freshman at Marquette, Butler averaged 5.6 points per game while coming off the bench in every game. On a stacked team with three other future NBA players, it's still hard to fathom that Butler would go on to have by far he best NBA career. #10YearChallenge
Dwyane Wade (Miami Heat)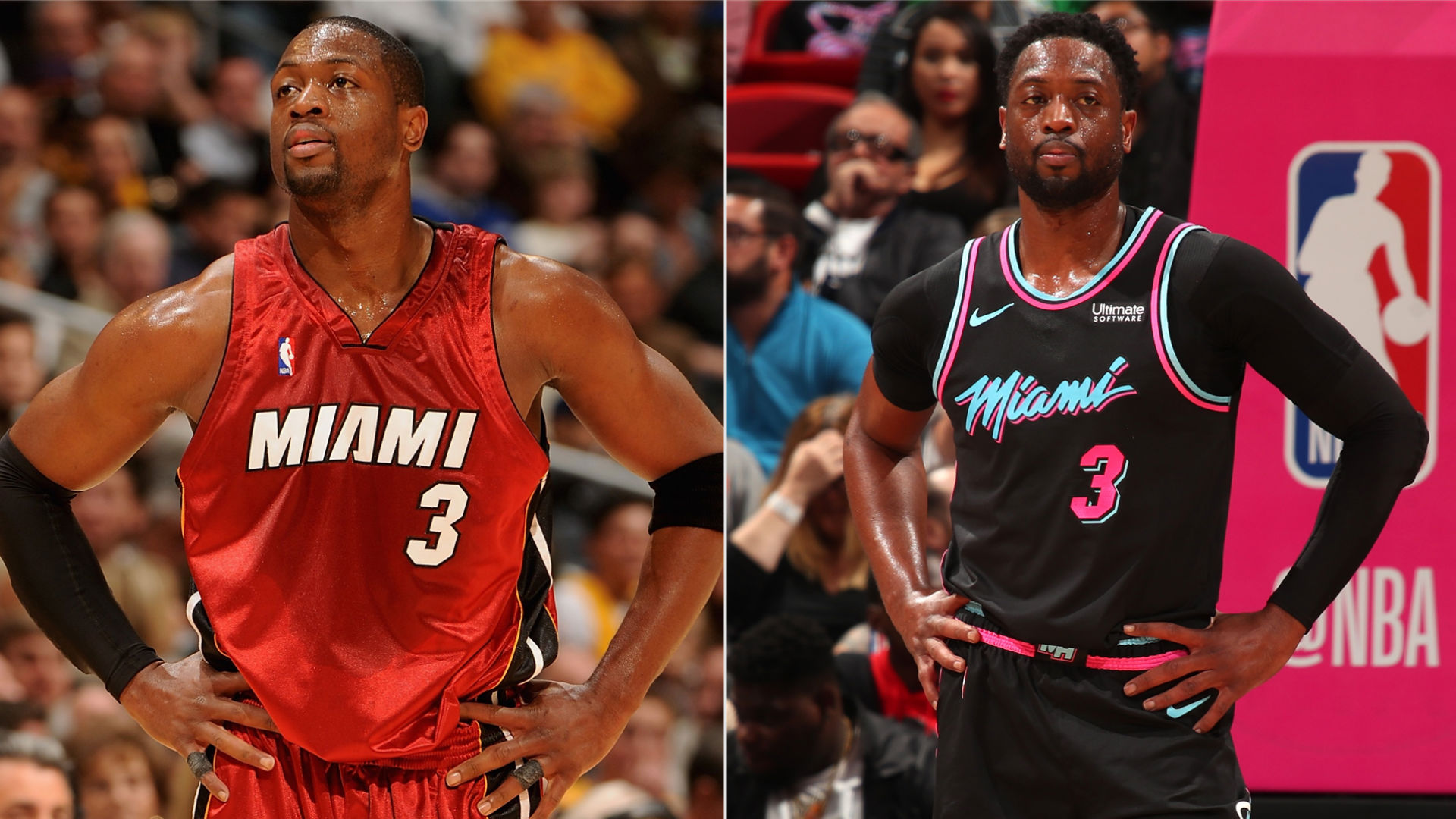 Dwyane Wade 10 years ago: Some things never change! In 2009, Wade was among the leading vote getters for the All-Star game. Now in his final season and despite losing a step or two, Wade is still among the leading vote getters for the 2019 All-Star game as a fan favourite. #10YearChallenge
Damian Lillard (Portland Trail Blazers)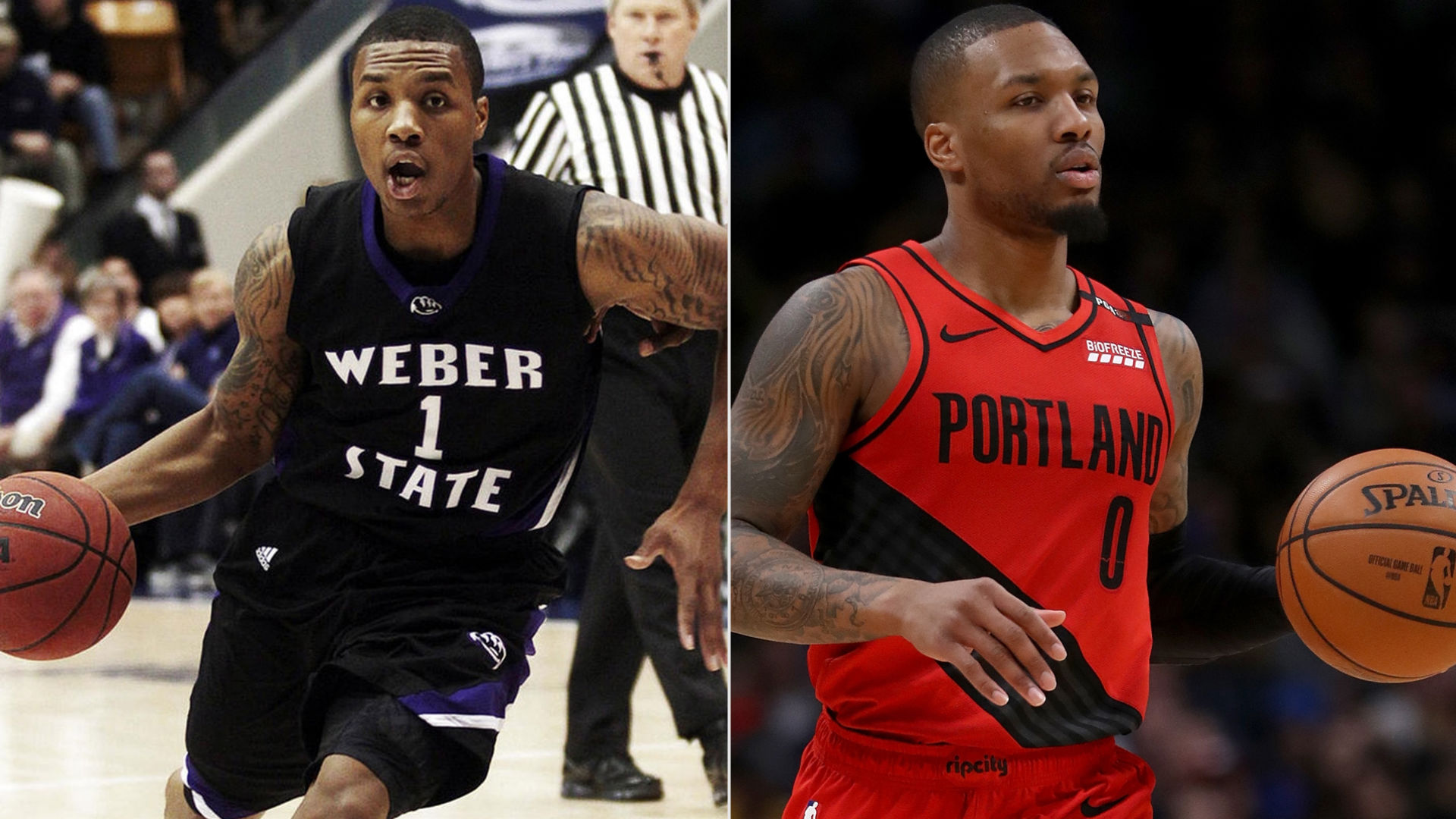 Damian Lillard 10 years ago: in the freshmen season of a four-year career at Weber State, Lillard wasn't remotely close to the radar of NBA scouts. Now, he's a All-NBA First-Team selection and one of the best scoring guards in a league filled with them. #10YearChallenge
Vince Carter (Atlanta Hawks)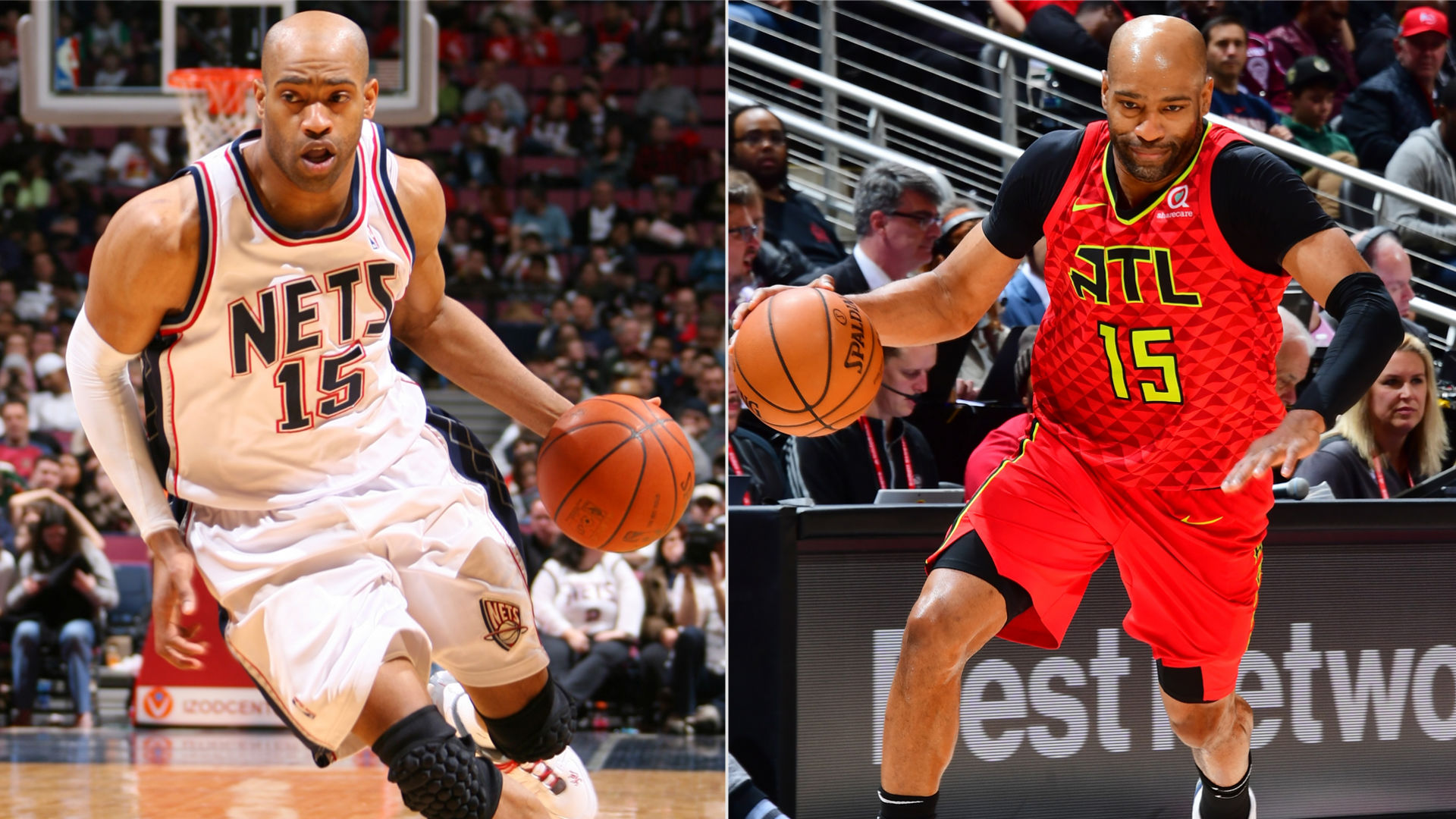 Vince Carter 10 years ago: At this rate Carter would probably be game for a #20YearChallenge. The 2008-09 season was the last in which Carter avdraged over 20 points per game as he started to make the decade-long transformation into impactful reserve. #10YearChallenge
DeMar DeRozan (San Antonio Spurs)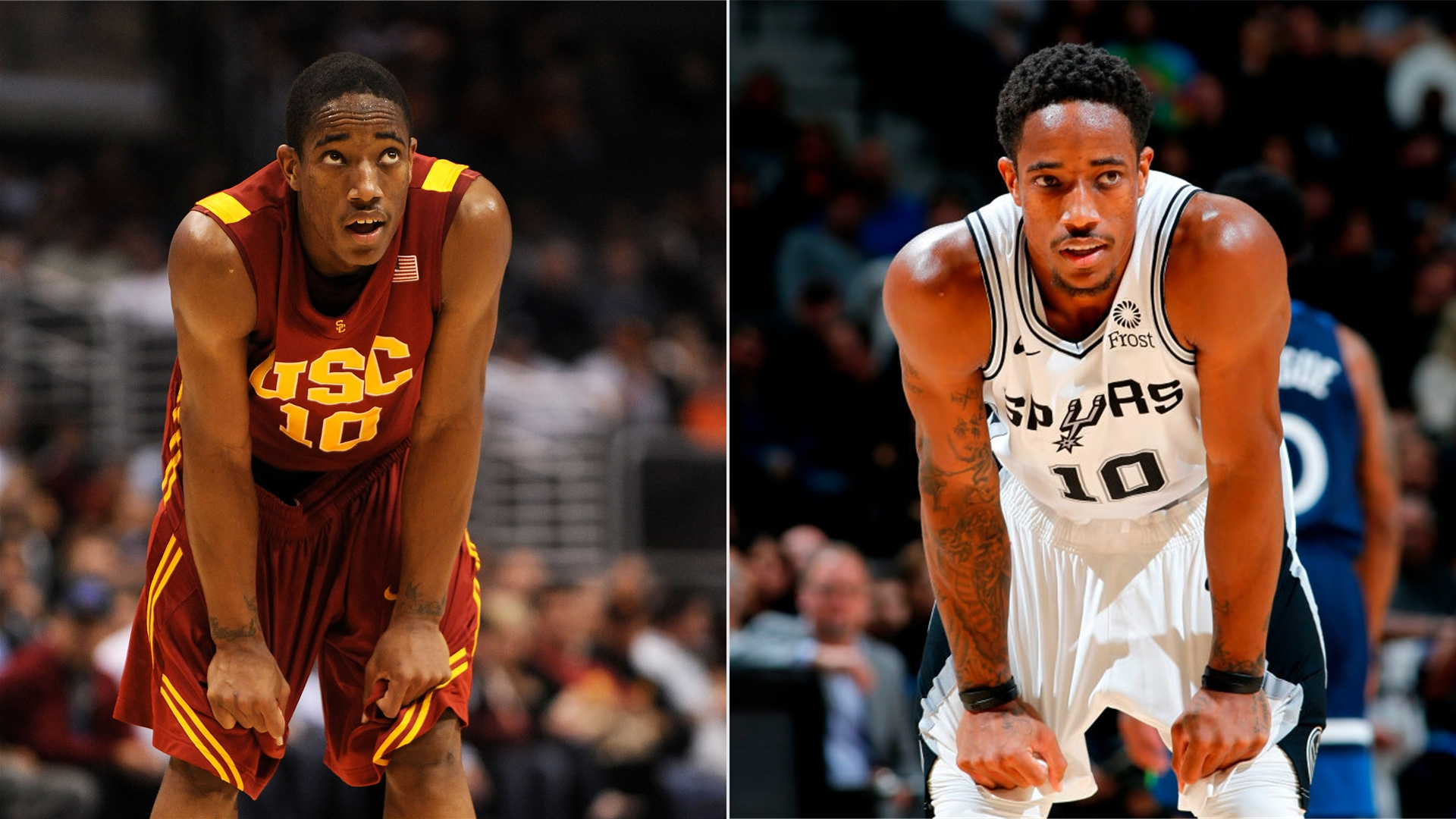 DeMar DeRozan 10 years ago: In his one and only season at USC, DeRozan played alongside fellow future NBA peers Taj Gibson and Nikola Vucevic. The Trojans' third-leading scorer, DeRozan would of course go on to become the all-time leading scorer in Raptors' history before his trade to the San Antonio Spurs last offseason. #10YearChallenge
Tony Parker (Charlotte Hornets)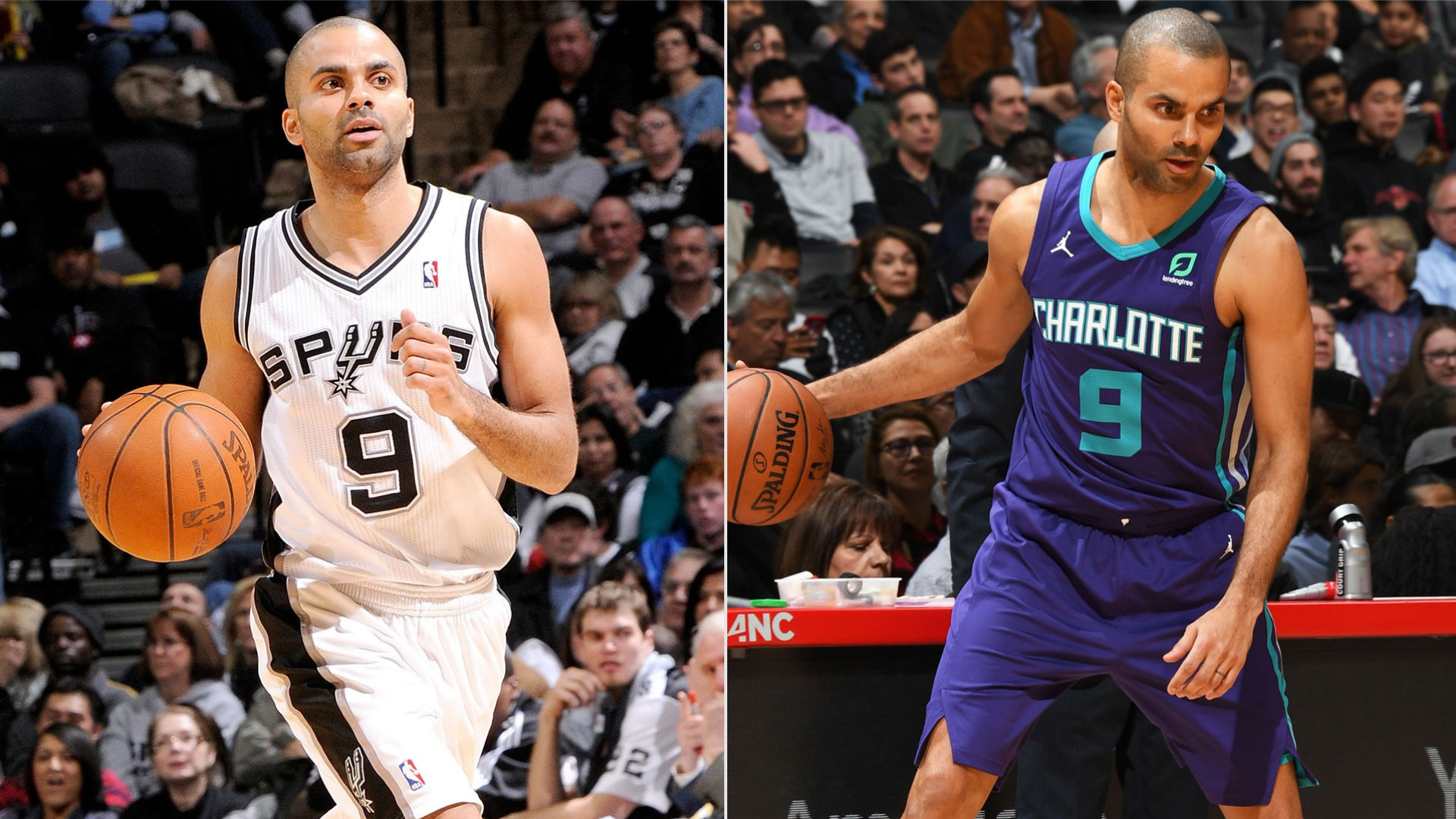 Tony Parker 10 years ago: Parker was at the height of his NBA powers 10 years ago, finishing 8th in MVP voting in 2008-09 while averaging a career-high 22.0 PPG. It was one of four years tha Parker finished inside the top 10 in MVP voting. #10YearChallenge
Dirk Nowitzki (Dallas Mavericks)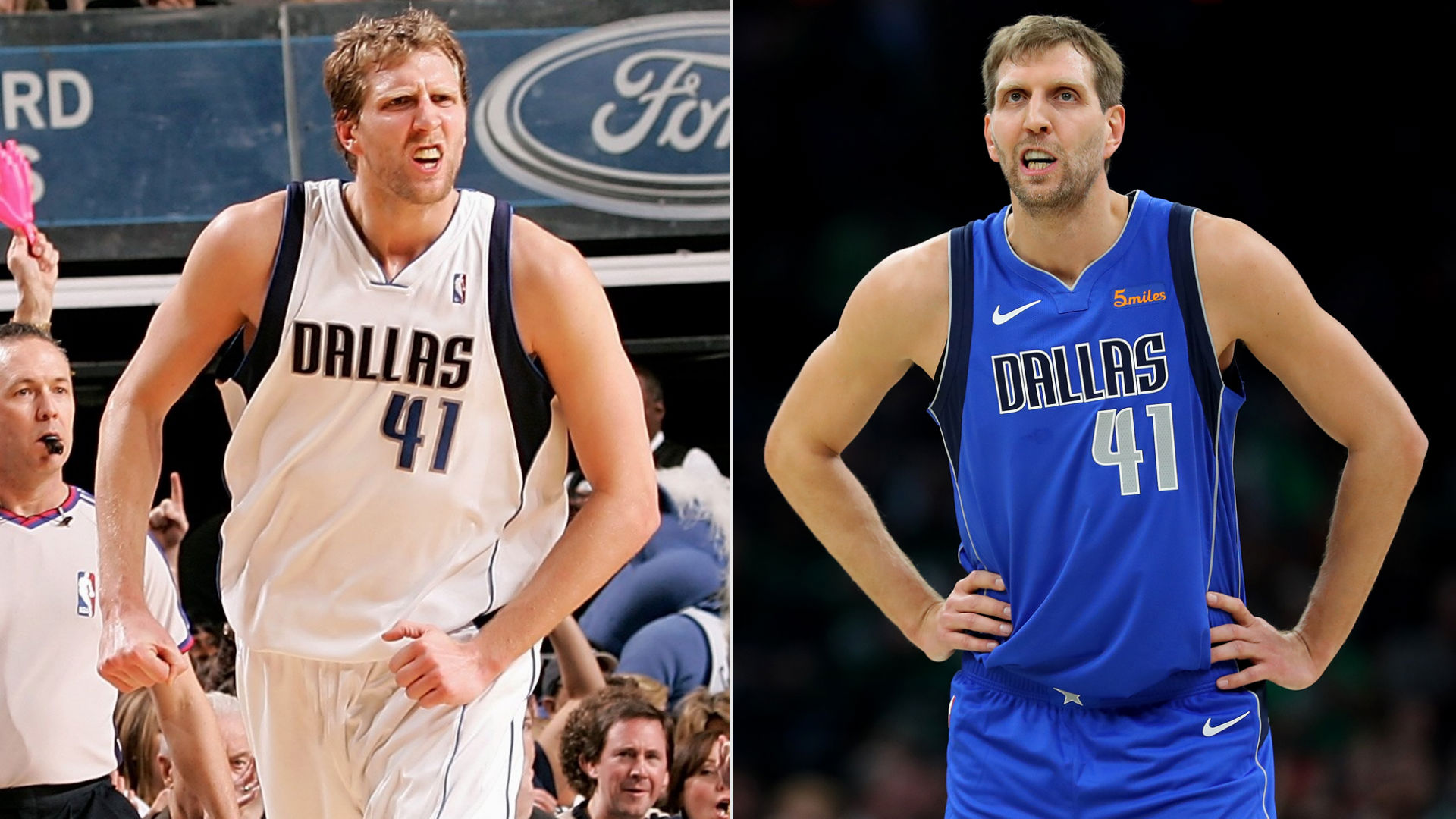 Dirk Nowitzki 10 years ago: Like Vince Carter, Nowitzki is still plugging along in his 21st NBA season. Back in 2009, a then 30-year old Nowitzki was right in the middle of an 11-year stretch in which he made the All-Star team every season. At that point in his career, Nowitzki was still holding out hope for that long awaited championship. #10YearChallenge
Robin Lopez (Chicago Bulls)
Robin Lopez 10 years ago: Just look at that hair. Simply glorious. #NeverChange #10YearChallenge
Marc Gasol (Memphis Grizzlies)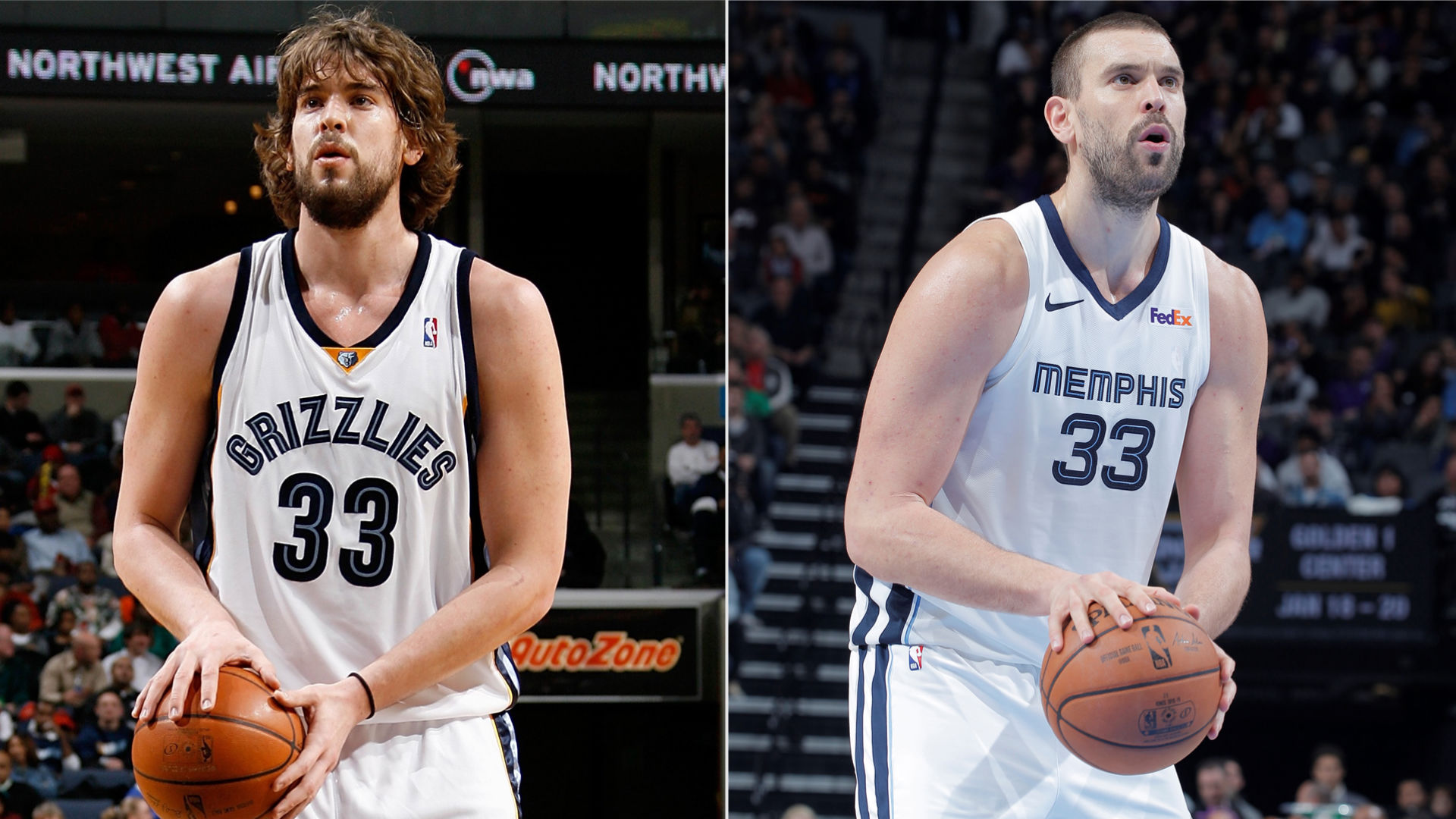 Marc Gasol 10 years ago: As a rookie with the Memphis Grizzlies, Gasol was perhaps at the time most known for being included in the trade that sent his older brother, Pau, to the Los Angeles Lakers. A decade later, he's now the franchise's all-time leading scorer. #10YearChallenge
Jamal Crawford (Phoenix Suns)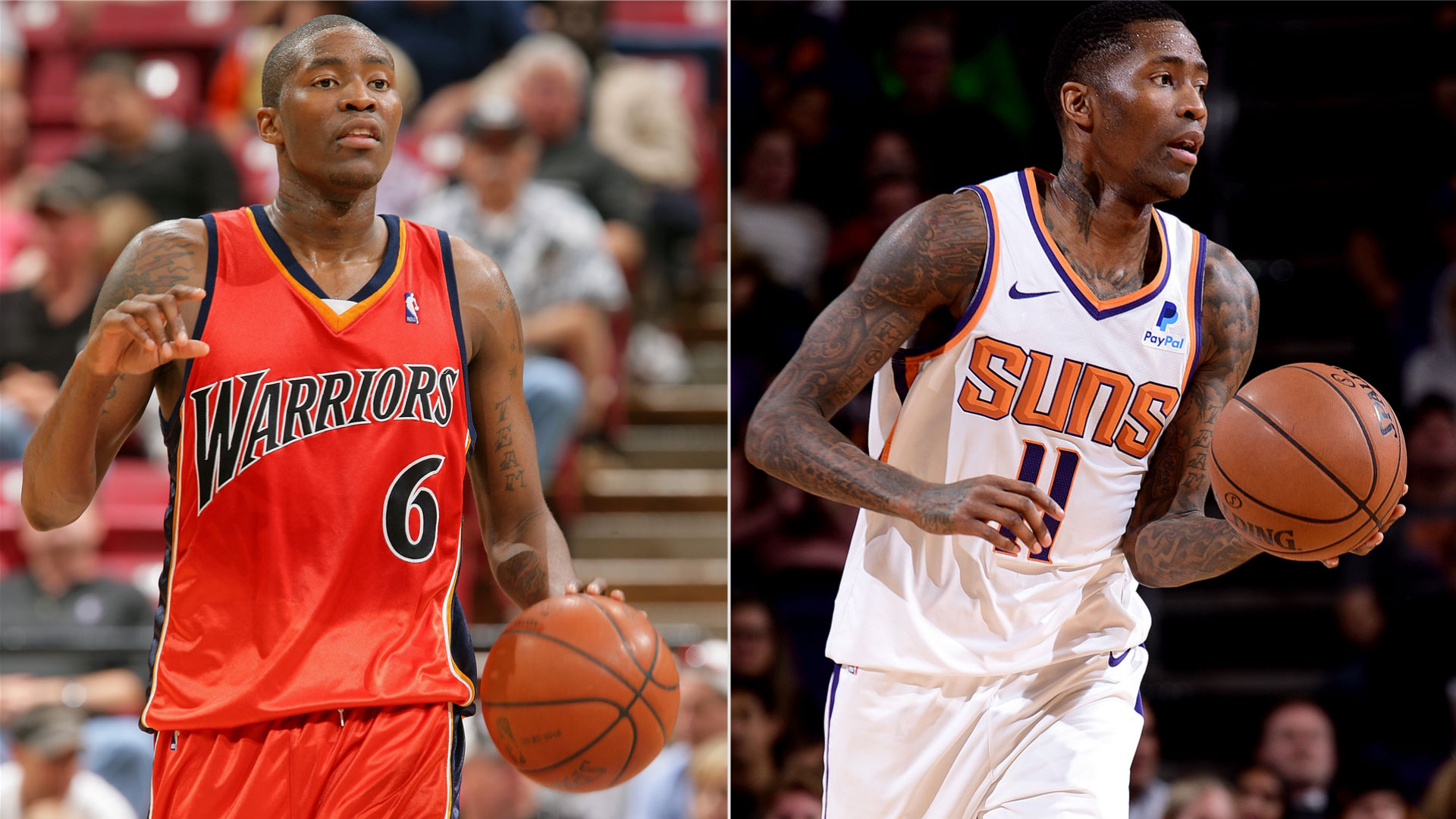 Jamal Crawford 10 years ago: Crawford just missed playing alongside Stephen Curry in Golden State after being traded to the Warriors from the Knicks in the 2008-09 season, the final one in Oakland before the dawn of the Curry era. As he's done everywhere along the way, Crawford got buckets in Golden State as he averaged just under 20 points per game in his lone season by the bay. #10YearChallenge
Ricky Rubio (Utah)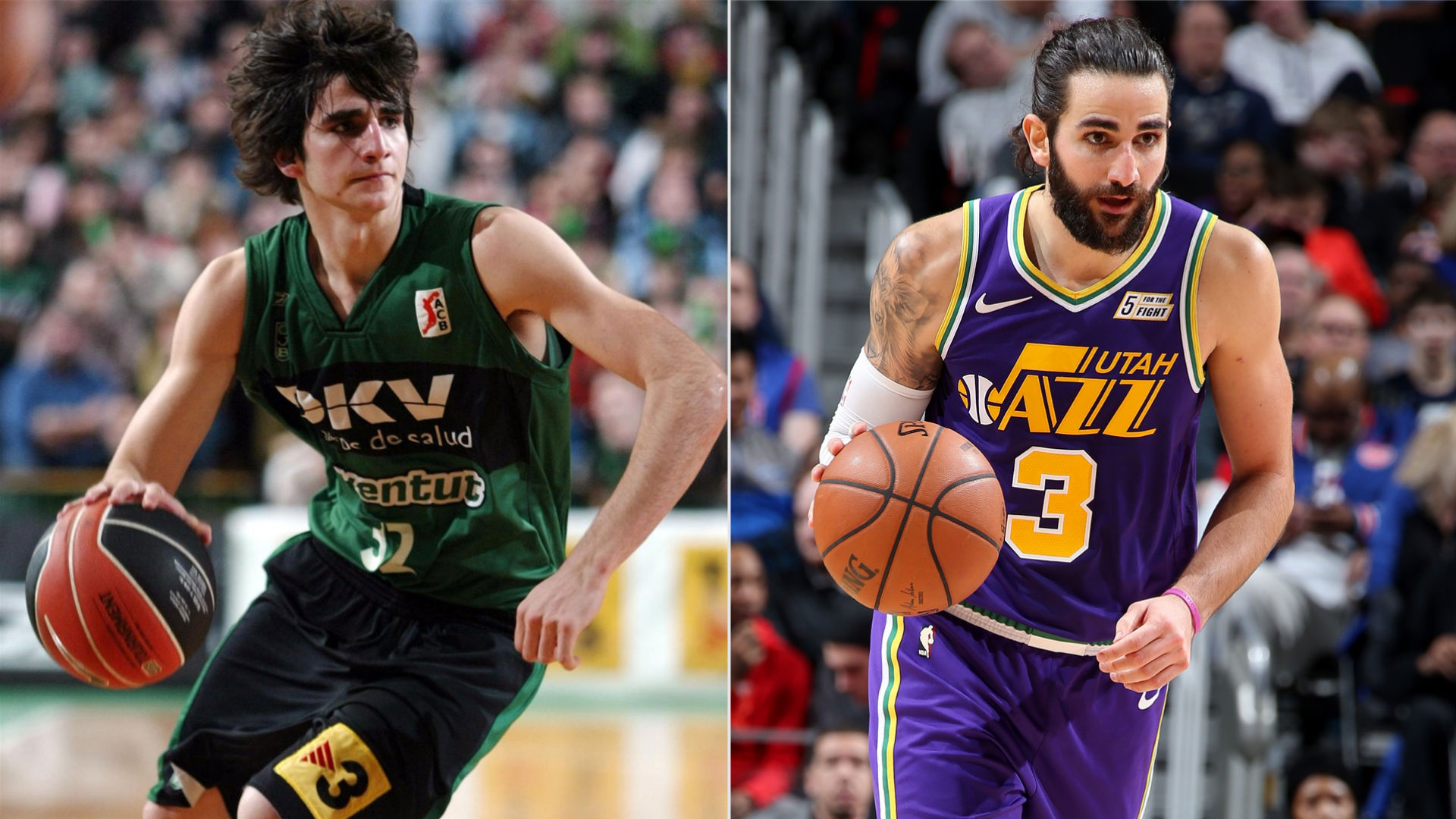 Ricky Rubio 10 years ago: The legend of Ricky Rubio was just getting started 10 years ago as he had not yet moved on to Barcelona and was still playing for DKV Joventut. Though it feels like he's been around forever, Rubio is still just 28 years old which serves as a reminder for just how early he started his professional career overseason. #10YearChallenge