Members of the 2021 Draft class talk about their basketball inspirations, role models, what they hope to bring to their future NBA teams and much more.
Josh Giddey
Players he looked up to and tried to model his game after
"There definitely were players when I was growing up that I loved to watch. Andrew Gaze is a legend in Australian basketball and he was definitely someone I looked up to and idolized. In the NBA, the guys I looked up to the most were guys like Luka Doncic, Ben Simmons, Joe Ingles. A lot of those bigger point guards that were pass-first guys and loved getting their teammates involved."
What a team is getting when they draft him
"You're getting an unselfish, versatile, taller guard that loves making plays for other people. I'm a willing passer that can score and can rebound. There's definitely things I have to work on, but when you draft me that's what you're going to get from Day 1."
Kai Jones
Who he models his game after
"It's a mixture of two: Giannis and Kevin Durant. Those two guys are the mode I'm kind of going for and how I see myself as a player."
On what kind of player he is
"All-around athlete. Can impact the game inside and out at with my size. I can spread the floor and bring a high motor and high energy to the game."
"I think I fit all the qualities of the new-age big. Being somebody that can rebound and run the floor, but also score and shoot from the outside."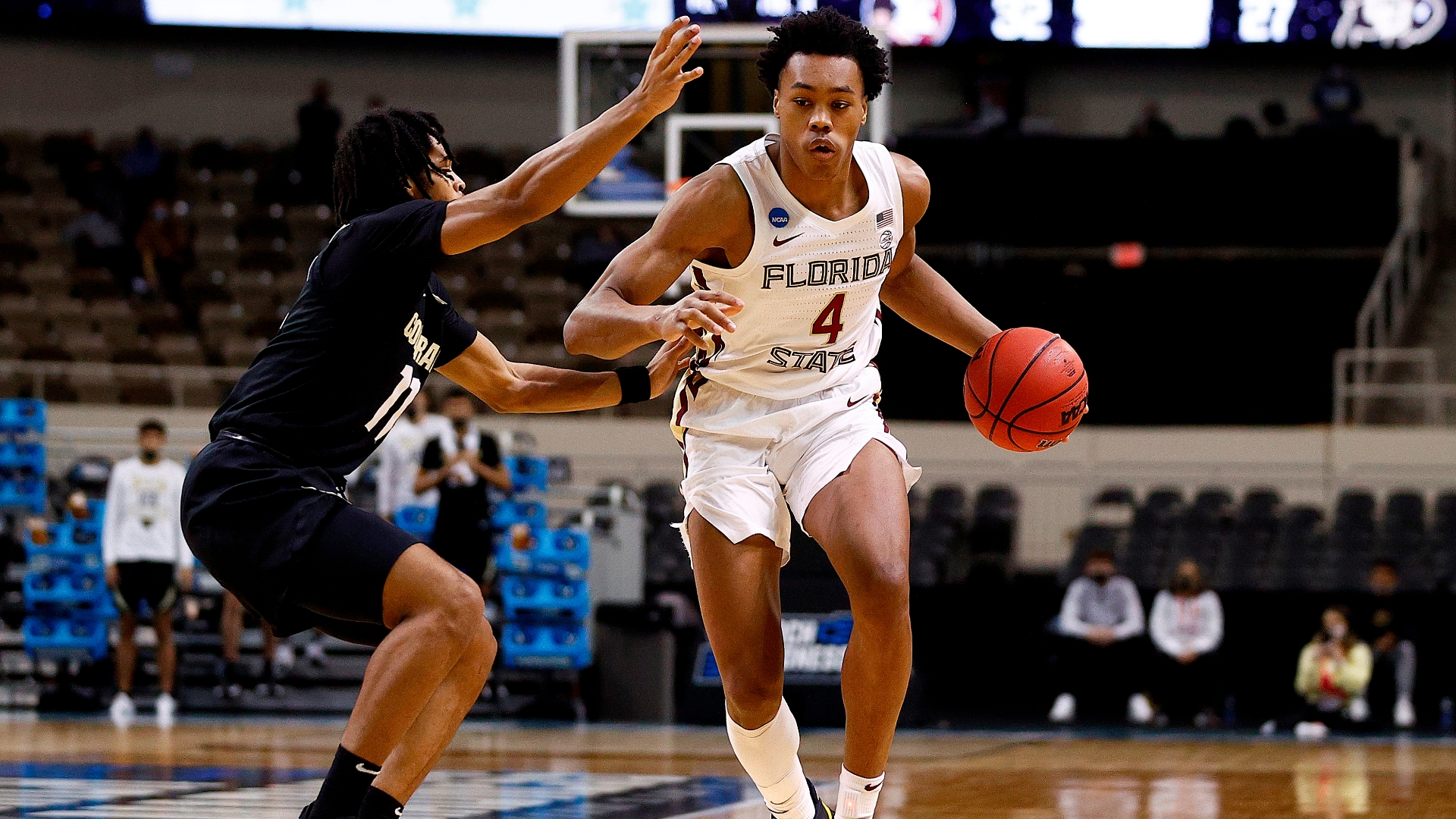 Scottie Barnes
Players he patterns his game after
"I wouldn't say I pattern my game after anyone to be honest. I really just try and play the game the right way when I'm on the floor … I try to win basketball games by being able to playmake on the floor."
On what makes him unique
"Having long arms, having big hands, being able to move so well for my size. Being able to jump really high, being quick, having those God-given ability and intangibles that makes me an asset on the court. Being able to have energy and bring it on the court, being athletic and having that IQ on the court and having that vision just makes me so unique."
Jonathan Kuminga
On which players he grew up watching and who motivated him
"I would say just growing up, I watched more of Kobe. I'm trying to model a lot of things that he does, like work ethic, mentality. He's just the person I used to watch film of. I feel like I am my own favorite player though."
Jalen Johnson
Which players he looks up to and tries to model his game after
"LeBron James for sure. Just with everything he does on the court, the way he communicates, the way he leads, his IQ. Ben Simmons, too, the bigger playmaking guards, that's kind of how I envision myself, being that type of player.
"I started watching more film on guys, the Penny Hardaways, the Magic Johnsons, Ben Simmons, the bigger guards that can playmake at a very high level. I've been watching them, studying their games."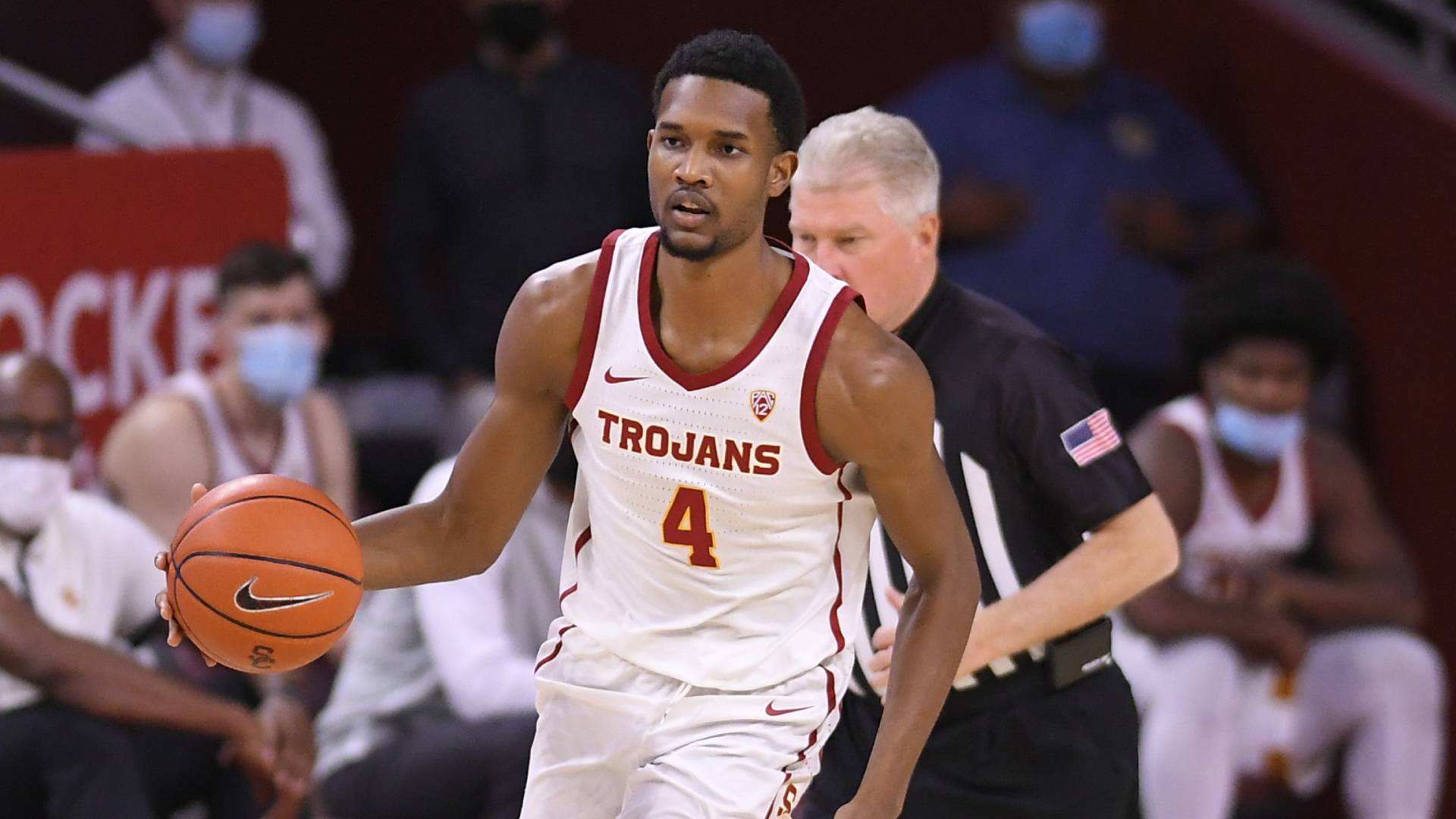 Evan Mobley
On what makes him different than other big men in the NBA
"My agility, length and defensive presence makes me different. I can guard almost every position and move my feet really well. On the offensive end, I can shoot the ball really well and run the floor."
On who his game most resembles
"There's a lot of players I've been told I resemble, but everyone's game is different. Everyone has different tendencies. I wouldn't say I have a perfect comparison to anyone. My game is my game."
Moses Moody
Who he grew up watching and who he patterned his game after
"Yeah I mean I was a tall, lanky kid when I was young so I feel like all tall, lanky kids look up to Kevin Durant at that young age. But, nowadays I take anything from a lot of different players, whether it's my midrange game or creativity; get some of that from CJ McCollum, Bradley Beal and then I just take different things from different players."