Prior to his 16th season in the league, 3-time NBA Champion Dwyane Wade announced that the 2018-19 season would be his last dance. At the time of writing, aged 36 years and 289 days, Wade is the ninth oldest player in the league.
So there are plenty of players elder to Wade and still playing. Naming some of them, we list the five oldest active players in the league:
5. Pau Gasol
Age: 38 years, 119 days
Currently with the San Antonio Spurs, the fourth team of his NBA career, Spaniard Pau Gasol is in his 18th year in the league. In fact, yesterday (November 1) was the 17th anniversary of his NBA debut with the Memphis Grizzlies. Since then, the 2-time NBA champion bagged the Rookie of the Year Award in 2002 (one of only three non-Americans to receive this recognition) and has received four All-NBA and six All-Star selections so far. Drafted 3rd overall in the 2001 Draft, Gasol is currently in the second year of a 3-year $48 million dollar deal.
Currently playing a very serviceable role for the Spurs, the Spaniard is a very accomplished international player as well. He has a total of 11 medals in FIBA international tournaments - 3 Olympic [2 silver, 1 bronze], 7 EuroBasket [3 gold, 2 silver, 2 bronze] and one gold in the 2006 World Cup.
4. Udonis Haslem
Age: 38 years, 146 days
Arguably one of the greatest undrafted players in league history, Udonis Haslem has played all of his previous 15 years with the Miami Heat and currently on a third straight 1-year deal with the franchise. He was signed up by the team in 2003 and it's been a mutually beneficial partnership since. Haslem was a pivotal member of the franchise's three NBA championships and is the franchise leader in stats of total rebounds and total offensive rebounds.
3. Jamal Crawford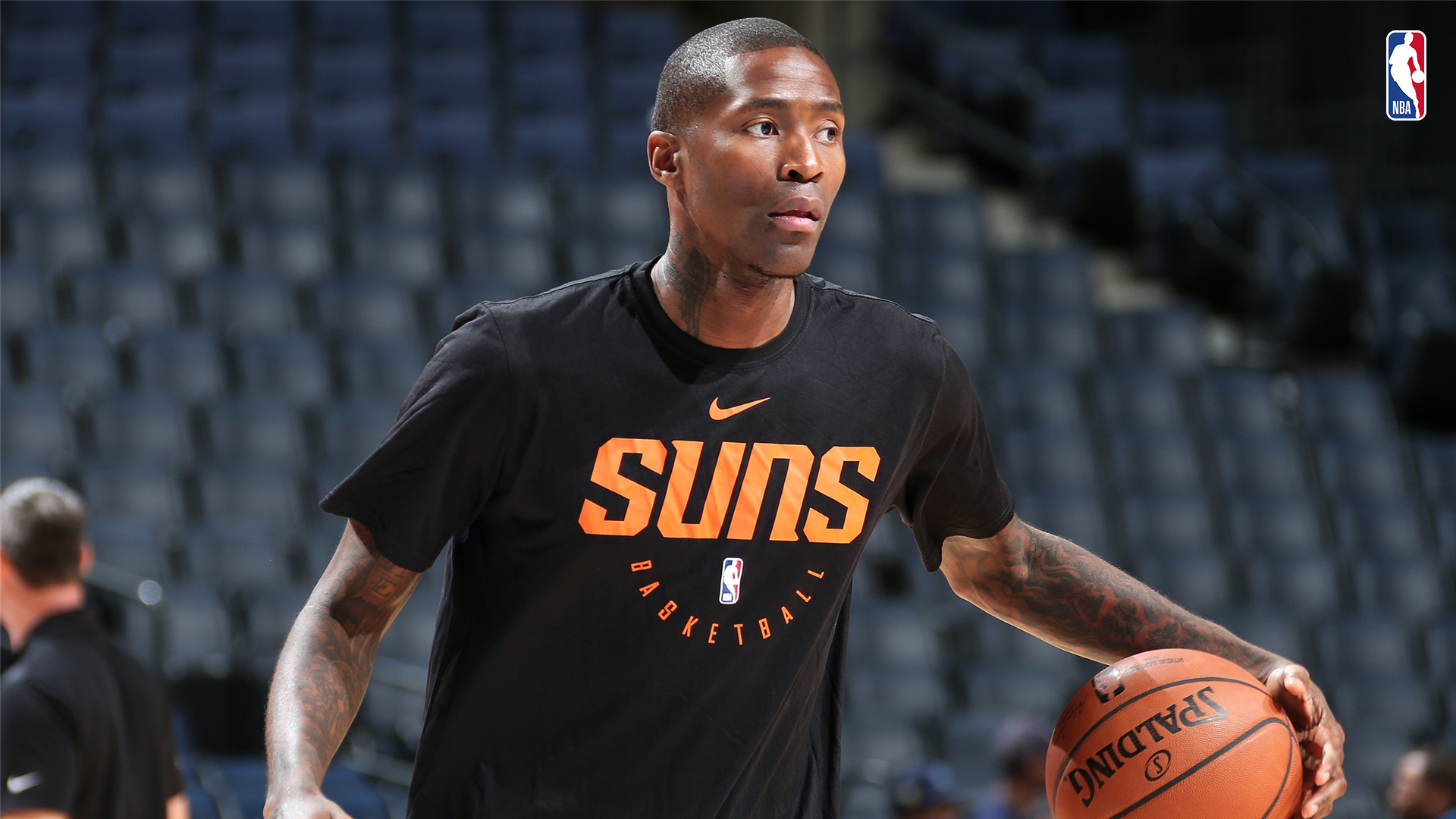 Age: 38 years, 227 days
In his 19th season in the league Jamal Crawford, currently with the Phoenix Suns, is with the eighth NBA franchise of his career. Playing with so many teams, Crawford has been a journeyman in the league but he's among the best at quick scoring off the bench, something he's done for a majority of his career (835 of his 1268 games so far). His three NBA Sixth Man of the Year awards (2010, 2014, 2016) and all-time league-leading four-point plays (59 including the Playoffs) emphasizes the same.
2. Dirk Nowitzki
Age: 40 years, 136 days
Among the most accomplished international players in NBA history, Dirk Nowitzki is currently on a 1-year deal with the Dallas Mavericks, a franchise he has been with for 20 seasons now (tied for most ever). The German who won his only championship in 2011 while also being named the Finals MVP that year has garnered 13 All-Star and 12 All-NBA selections. Nowitzki, who was named regular season MVP in 2007, currently ranks 7th on the all-time points scored list in league history. He joined the esteemed 50-40-90 club in his MVP year.
In comparison to Gasol, Nowitzki was only able to finish with two medals in FIBA tournament while representing Germany. A gold medal in the 2002 World Cup, where he was named the FIBA World Cup MVP, and a silver in the EuroBasket 2005 where he was also named MVP for the tournament.
1. Vince Carter
Age: 41 years, 280 days
Vince Carter, aka Air Canada, is still going strong at 41 years old.
Currently with the Atlanta Hawks, his eighth team in 21 seasons, Vince Carter has racked up eight All-Star and two All-NBA selections. Not to mention, being named the Rookie of the Year in 1999. Hugely popular with the Canadian fan base, courtesy of his time with the Toronto Raptors from 1998 to 2004, Carter has majestically transformed from an athlete who almost depended on his athleticism to dominate games to a serviceable veteran who can do a little bit of everything and show a strong veteran presence with the younger players in the locker room.