The FIBA announced yesterday that Bengaluru will host the 3x3 Olympic Qualifying Tournament from March 18th to March 22, 2020.
"We are excited to welcome teams from 36 different countries to Bengaluru, a city which has played host to successful FIBA competitions in recent history", said BFI President Govindaraj Kempareddy.
Over the past 2-3 years, Bengaluru, the "Silicon Valley of India", has hosted a number of FIBA tournaments including the U16 FIBA Women's Asia Cup in 2017, the U-18 FIBA Women's Asia Cup in 2018, the FIBA Women's Asia Cup in 2017, and most recently Division A of the 2019 FIBA Women's Asia Cup.
This 3x3 Olympic Qualifying Tournament, which will host 40 teams (20 per gender), will award six Olympic tickets (three per gender) and add them to the already qualified eight teams.
Here's a look at the pools for the tournament: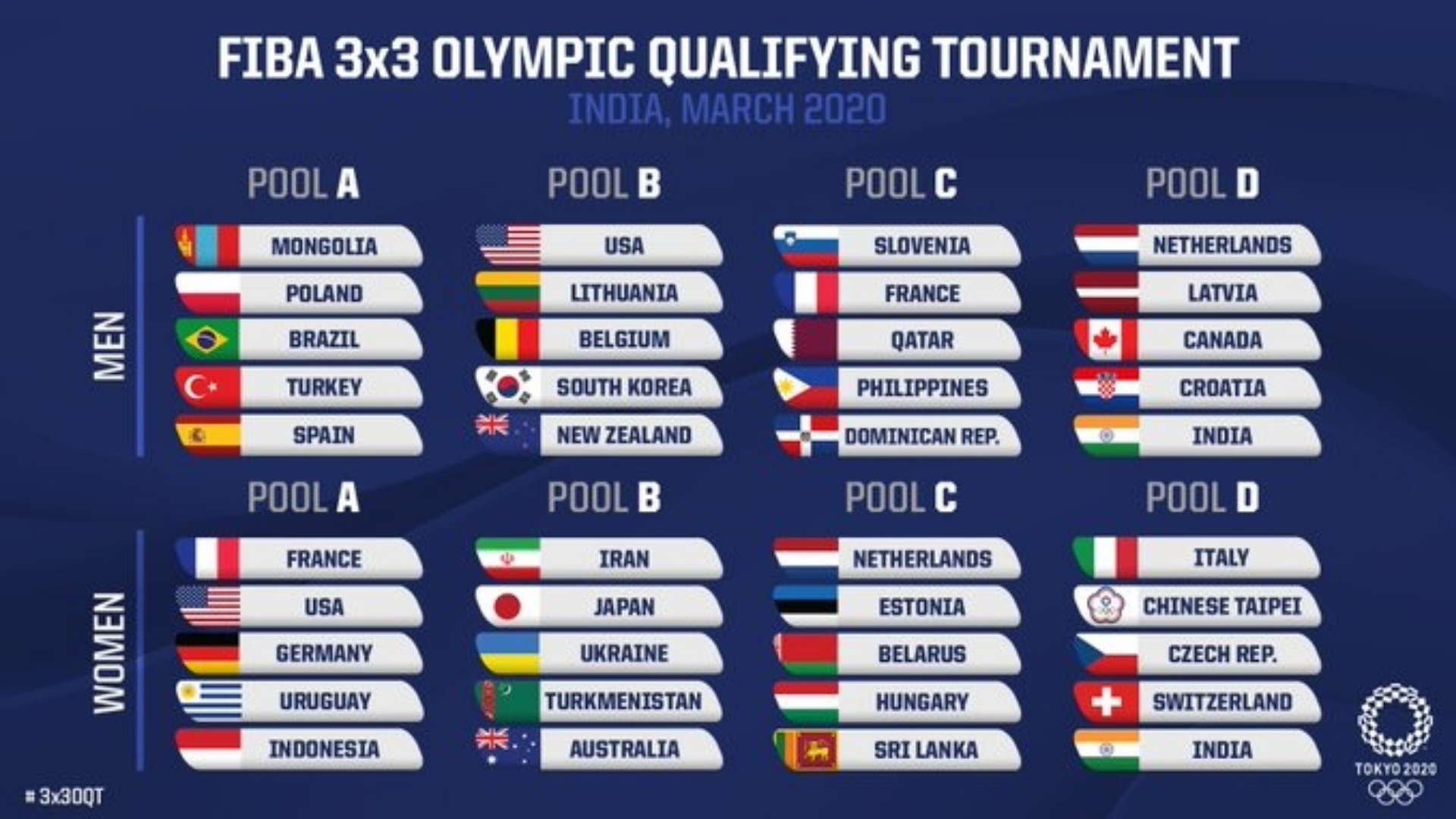 For more on how the 16 3x3 teams (eight each gender) will be decided for the Tokyo Olympics, read here.