With their sixth and final Group D game against Lebanon on Monday, an inconsequential one, all but one player on the Indian team saw meaningful court time.
Coming off their emotional win against Iraq a couple of days earlier, courtesy of Vishesh Bhriguvanshi's buzzer-beating 3, India battled hard but eventually lost 99-71.
They kept it close all through the first half but in the second, the unbeaten Lebanon squad pulled away to finish the group stage with a 6-0 record. Meanwhile, India finishes the group stage with a 2-4 record, good for third in Group D.
Aravind Annadurai was the team's top performer and the only player to finish in double figures. He scored 19 points in 21 minutes on 9-of-13 shooting from the field while also registering nine rebounds, three assists, one steal, and a block.
Most notably, the two NBA Academy India graduates on the squad - Amaan Sandhu (#23) and Prashant Singh Rawat (#78) - saw big minutes, nearly double of what they logged in the must-win game against Iraq.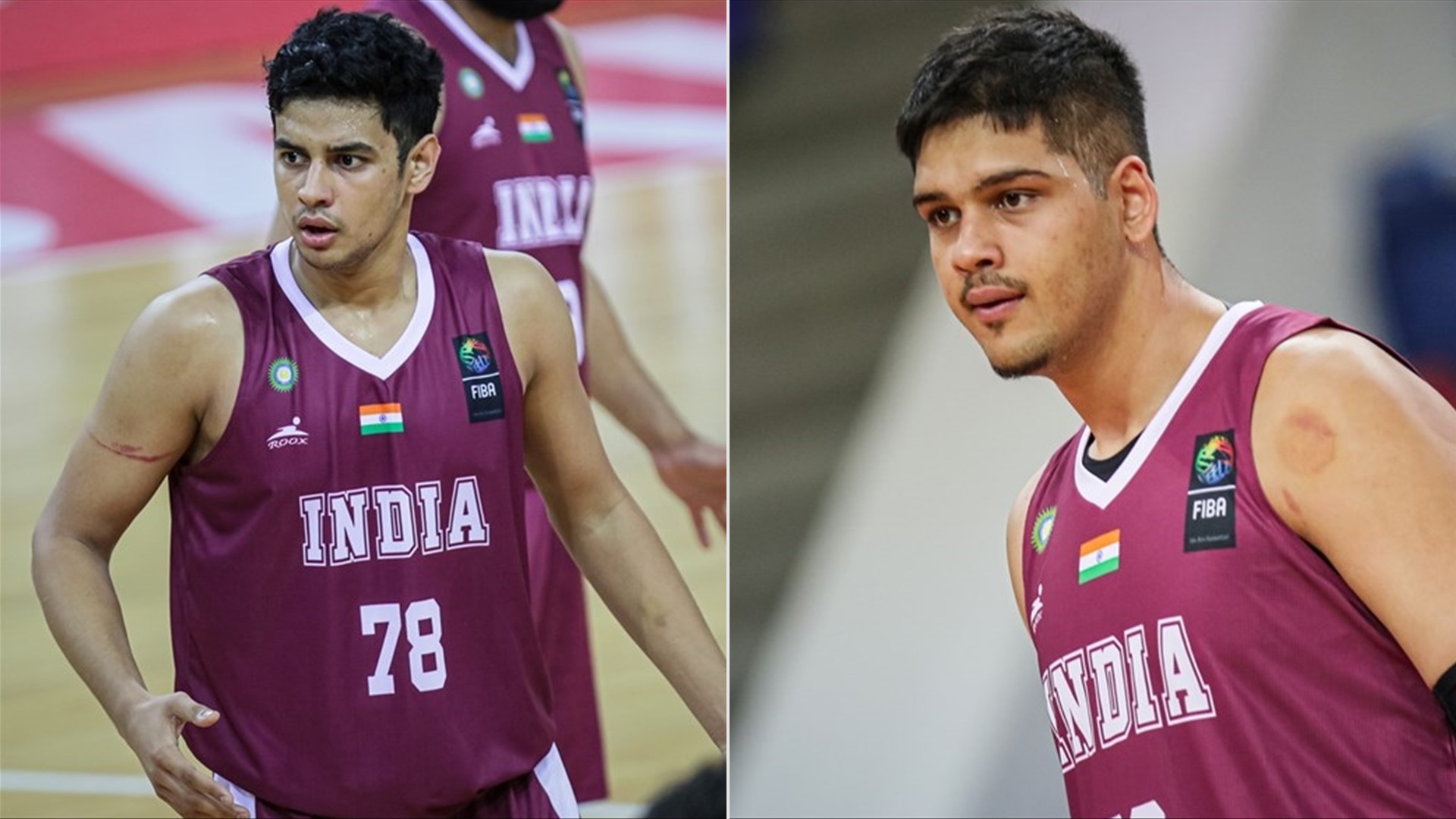 In fact, both youngsters started the game alongside veteran and former NBA G Leaguer Amjyot Singh, who finished with nine points, three rebounds, and three assists in 24 minutes.
In 13 minutes, 6'11" center Sandhu recorded six points, a team-high 10 rebounds, and one block. On the other hand, 6'8" forward Rawat played a team-high 28 minutes to finish with seven points, three rebounds, a steal and a block.
MORE: Ready for new chapter, Sandhu excited to join FLCA in Washington, Pennsylvania
Both Sandhu and Rawat were among the NBA Academy India's first class of 21 student-athletes when it opened in May of 2017.
You can watch the full game below:
"Today, we had a young line-up," said 24-year-old rising star Muin Bek Hafeez postgame. "We are building as a team each and every day. So, this game is like an experience for the next step to reach to higher levels."
MORE: Muin Bek Hafeez Redemption Song
Hafeez was India's top performer in Window 1 of the Qualifiers and also, the top scorer in the game against Iraq.
While Lebanon and Bahrain qualify directly to the FIBA Asia Cup from Group D, India, as Group D's third-placed squad, will compete in a six-nation tournament, consisting of third-placed nations from all groups, in Jun/July for the final four spots at the FIBA Asia Cup 2021.
The views on this page do not necessarily represent the views of the NBA or its clubs.