Captain Vishes Bhriguvanshi threw up a prayer from near halfcourt, and it was answered.
His buzzer-beating game-winning 3-pointer sealed a much-needed 81-78 win, one that confirmed India's qualification to the FIBA Asia Cup 2021 Qualifying Tournament for third-ranked teams courtesy of their 2-0 head-to-head record against Iraq.
"I'm thankful to God that somehow I made it and my team has won this game," Bhriguvanshi said in the postgame press conference, calling the buzzer-beater one of the best 3-pointers of his life.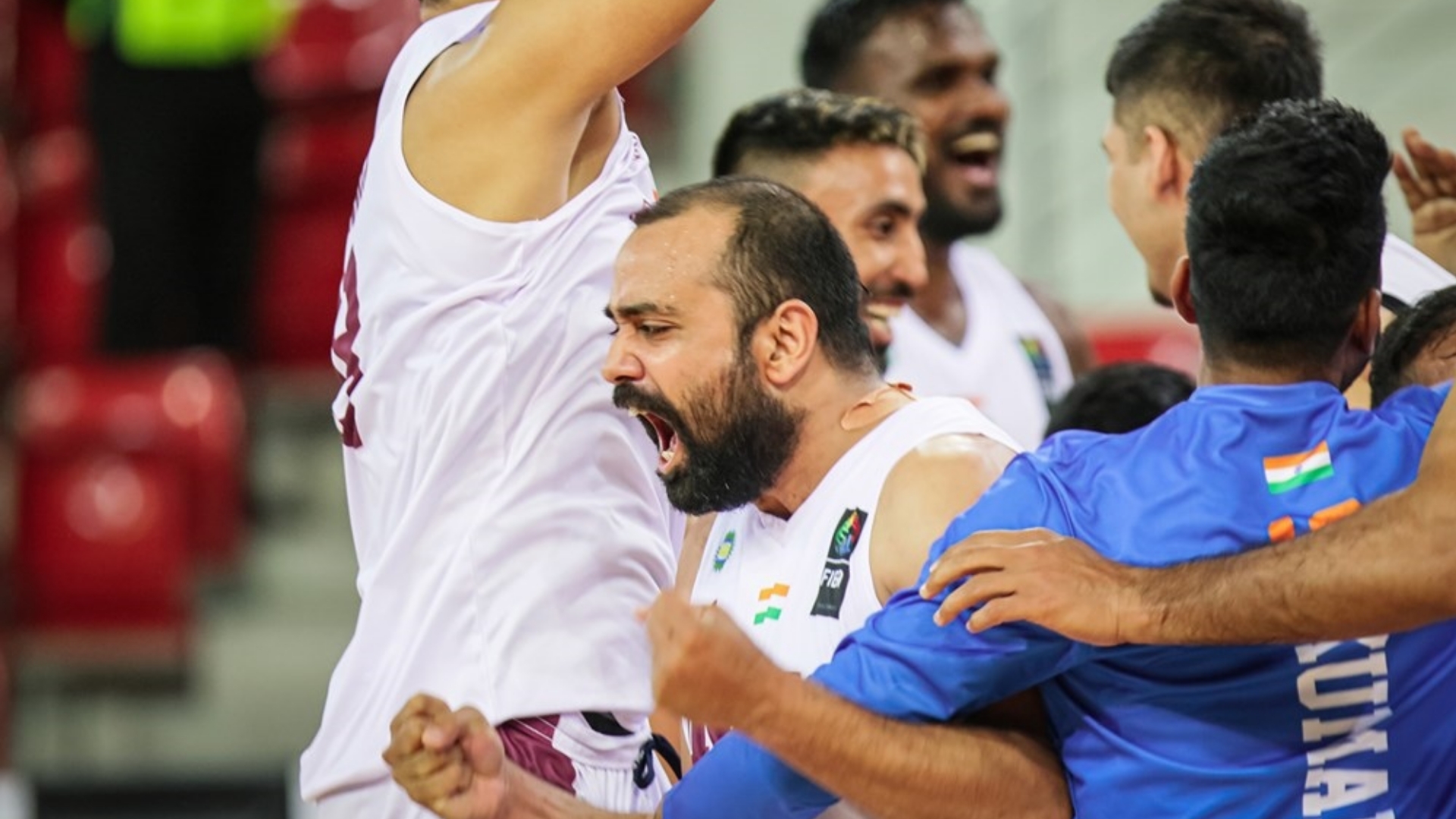 With the victory, India improved to seven points through five games for a 2-3 record, with both their group wins coming against Iraq (previously in Window 1) while Iraq has five points through five games having failed to win a single contest.
The captain was one of four Indians to finish in double figures with 11 points, three rebounds, and two assists.
However, similar to Window 1, Muin Bek Hafeez was the star performer for India.
He was the team's highest scorer with 22 points on 8-of-12 shooting from the field and a perfect 3-of-3 from long distance while also finishing with seven assists, three steals, and three rebounds.
What a performance by Muin Hafeez 🇮🇳‼️#FIBAAsiaCup Qualifiers @BFI_basketball pic.twitter.com/zzOV9n0p3n

- 🏀FIBA Asia Cup (@FIBAAsiaCup) February 21, 2021
The other two double-digit scorers for India were veterans Amjyot Singh (13 points, five assists, four rebounds, three steals) and Aravind Annadurai (12 points, three rebounds, two assists).
In the highly-contested game, the couple of NBA Academy India graduates on the Indian squad - Amaan Sandhu (six minutes) and Prashant Singh Rawat (14 minutes) saw limited minutes and pulled down a couple of rebounds each in their time on the court.
With the 81-78 win, India becomes the first of the six third-placed squads to advance to the qualifying tournament, where they would battle for the final four spots at the FIBA Asia Cup 2021.
India's win combined with Lebanon's 102-87 victory over Bahrain, later that same evening, make the final set of group games inconsequential as all three spots in the group have been decided.
Lebanon will finish as the top seed, having won five out of five, while Bahrain will finish second with a 3-2 record through five games.
The views on this page do not necessarily reflect the views of the NBA or its clubs.