With the highly anticipated documentary on the 1997-98 Chicago Bulls - "The Last Dance" - out in India on Netflix, we asked three NBA experts in India what they were most excited to see, what made Michael Jordan one of, if not, the greatest basketball player and more.
NBA.com: What are you most excited to see from the documentary?
Akshay Manwani (NBA Expert & Hindi Commentator): I want to really know, like really know, what was Jerry Krause (Chicago GM) thinking when he told Phil Jackson that, come what may, this was going to be his last year. Like why did he do that?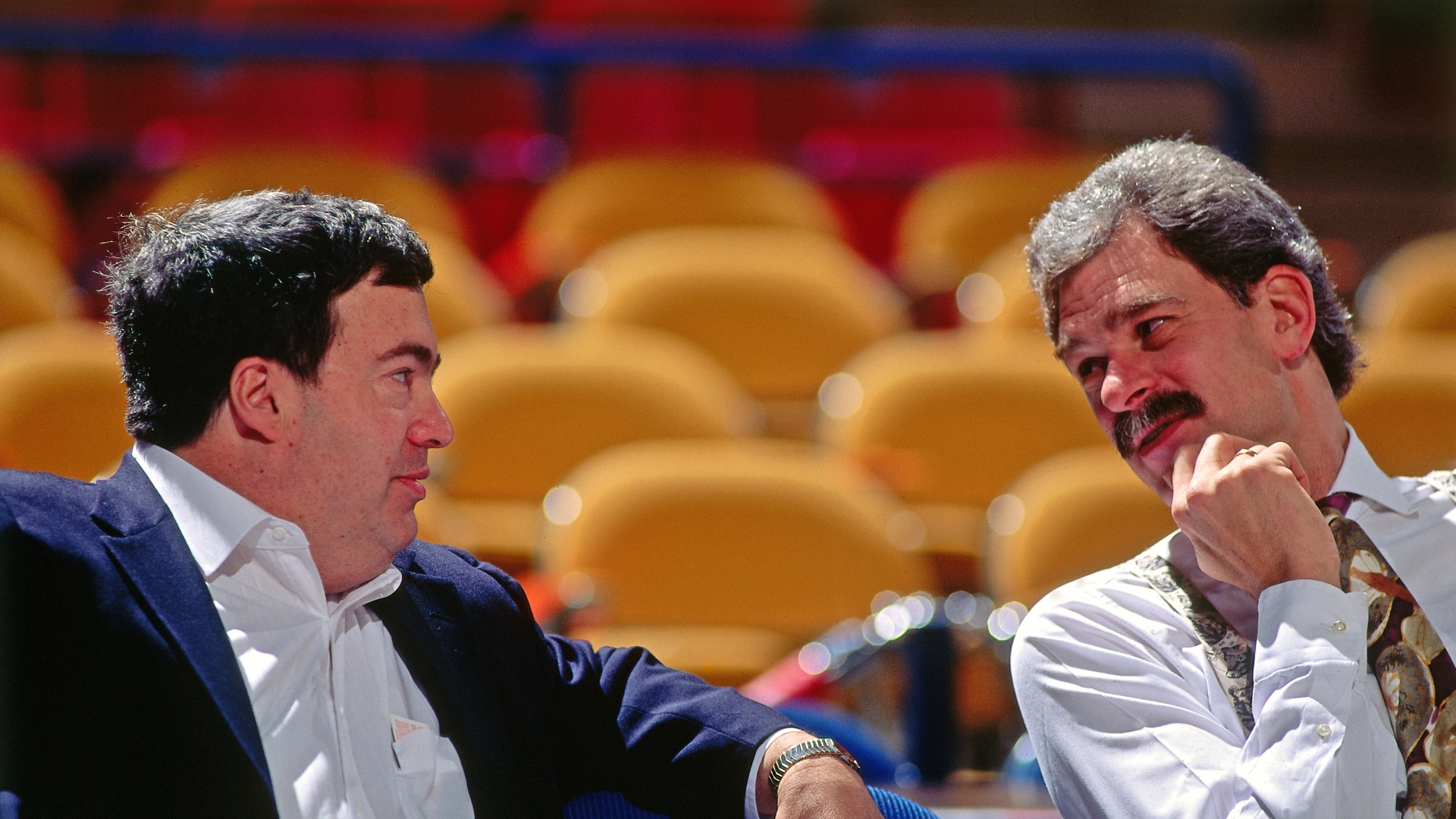 I know he wasn't well-liked by Jackson and Michael Jordan, and both were condescending towards him, but you can't take it so personally that you deliberately shoo away the greatest player of all-time and break up, arguably, the greatest NBA team of all-time. I mean imagine if Bob Myers deliberately blew up the 2017-18 Golden State Warriors or traded away Stephen Curry from the franchise or if the Spurs organization issued marching orders to Gregg Popovich.
MORE: The tension that loomed over the Bulls in 1997-98
The whole universe wants to know the truth behind Krause's thinking.
Karan Madhok (NBA Expert & Contributor): In the rich history of the NBA, I think there is no greater moment than MJ's Last Shot (*). Salt Lake City. Finals. Game 6. The 6th championship. I have consumed so much information about this 'last' game already, but I'm insatiable for it, and can't wait to see a deep dive about these finals moments once again in the documentary.
Jonathan Rego (NBA Expert): Two things.
One, how they managed to keep their head locked in despite the media frenzy and having won five championships in the previous seven seasons. Two, a perspective from those who understand how the world of the NBA works. It is easy for laymen like me to sit back and make judgments, but the truth is that only those with first-hand knowledge of how the NBA works can give you the real picture.
NBA.com: Apart from members of the then Bulls organization, which former NBA player/journalist/celebrities (at least among those shown in the trailers) are you most excited to hear from in the documentary?
Akshay Manwani (@AkshayManwani): I have one in each category.
1. Player - Isiah Thomas - We all know the bitter history between him and MJ. But I do want to know where does he ultimately stand on Jordan. As a courtside commentator in many of the Bulls' Finals games (leading upto 1998), Thomas on several occasions voiced his opinion as Jordan being the GOAT. However, in more recent years, he has switched to Kareem being the greatest ever and then LeBron also outranking MJ. Is this him getting back at Jordan or is it really what he thinks?
2. Journalist - Ahmad Rashad - Part of Jordan's inner circle and among the very few who has managed to connect with MJ. I want to hear what 'My Main Man' reveals about 'His Airness' from those years.
3. Celebrity - Undoubtedly Barack Obama. He is the one person I am looking forward to listening to the most, simply because we know Obama is a huge MJ fan. I mean did you see him gush when he was awarding Jordan the Presidential Medal of Freedom? That is the effect MJ has on the once-upon-a-time most powerful person in the world.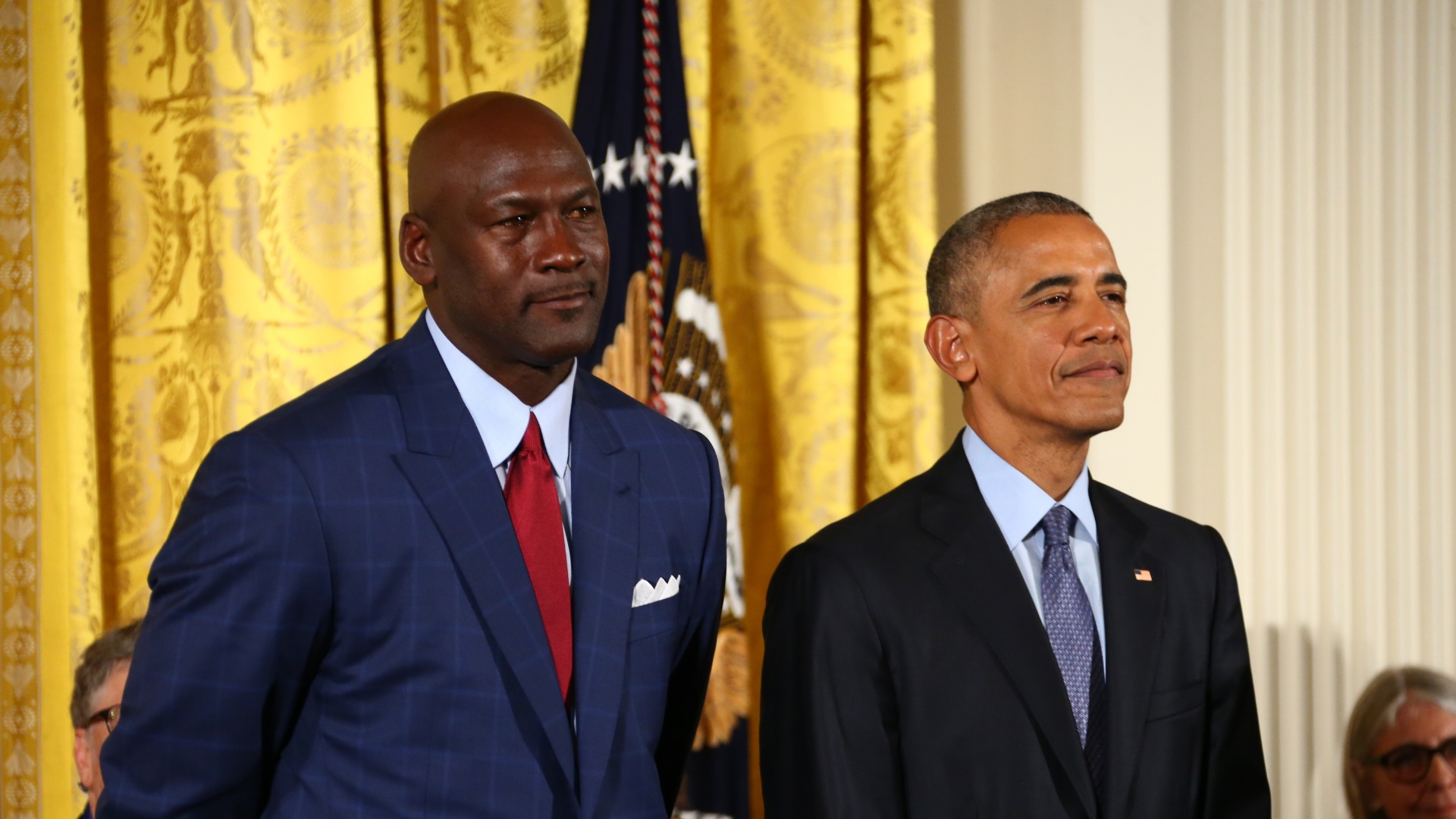 Karan Madhok (@KaranMadhok1): The obvious answer is Barack Obama, but my personal answer is Gary Payton, my favourite childhood player, who went head to head with MJ in the '96 Finals.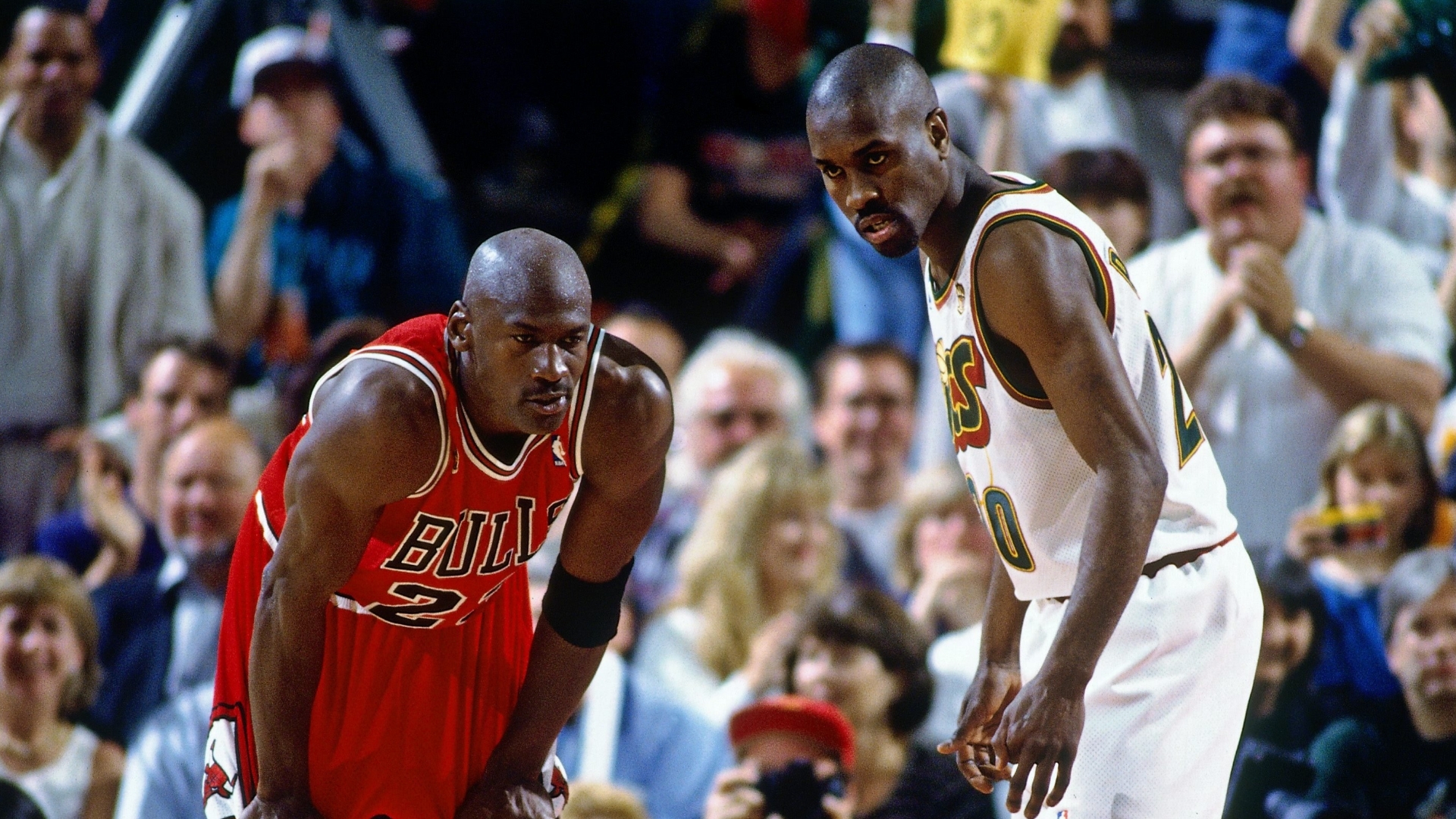 Jonathan Rego (@jonathanrego): I enjoy straight talkers with no fear of consequence. That's why I look forward to hearing from Isiah Thomas, Gary Payton, and Pat Riley. For added flavor, I was intrigued seeing rapper Nas on the trailer; he is one of my all-time favorite rappers.
NBA.com: In your opinion, what makes Michael Jordan one of, if not the, greatest basketball players ever?
AM: He is the greatest in my opinion. Period. And I say this on 3 different parameters:
a. MJ's legacy is entirely because of his association with Chicago between 1984-1998. In this time, he barely played in the 85-86 season because of a major injury and then walked away from the game at the peak of his powers between 93-95. So essentially, he played about 11.5 seasons and won 6 championships in that time frame. That is 1 ring in less than 2 seasons approximately. Tell me another player (barring Russell), who achieved this kind of championship glory.
b. The other way to look at this is Kareem Abdul Jabbar played in 1797 NBA games (regular season+ playoffs) to win 6 titles. LeBron James has played in 1497 games for his 3 titles. Kobe Bryant played 1566 games for 5 titles and Shaquille O'Neal, 1423 games for his 4 titles. Jordan, on the other hand, played just 1109 games for Chicago for his 6 championships. Even if I add MJ's 142 games for Washington to his Chicago tally, he would be way better than the rest (again barring Russell of course).
c. Show me another player who was as 'dominant' on both ends of the floor - 10-time scoring champion, 9-time All-Defensive Team member. And he never lost a championship game - whether it is the NCAA Finals (1982), the Olympic Finals (1984, 1992) and then the 6 NBA Finals. All put together, the GOAT.
MORE: Which players today compare to 'The Last Dance' Bulls?
KM: I know that there are a lot of achievements, numbers, and advanced stats that put MJ at the very top of the list of basketball greats. But what makes him the GOAT is something even more than that: there seemed to be a sense of inevitability about MJ. More than any athlete I know of in the history of any major sport, he became synonymous with victory. In the 90s, he was expected to win every game, every playoff series, every title. And except for the stunted return in '95, he pretty much did that. Jordan was simply unbeatable.
MORE: How good was Michael Jordan in 1997-98?
JR: Not "one of". Jordan is the greatest basketball player. No one embodied every single aspect of the game the way he did. Athleticism, skill, heart, raw and unapologetic desire, offense and defense. All of which he achieved at the highest levels. There is not a single player, with the exception of possibly LeBron who is still building his body of work, that embodied every aspect of the game of basketball at its apex level.
NBA.com: Your favorite or most entertaining playoff opponent/series from the Bulls 90s dynasty?
AM: I think the Bulls had some great series versus Utah and honestly, looking back, the Jazz had opportunities against Chicago in both '97 and '98. Indiana was a very difficult opponent in the 1998 Eastern Conference Finals. The Lakers in 1991 and Phoenix in 1993 made for really good adversaries as well. But I think it was Chicago vs. New York that made for compulsory viewing. And particularly in 1992 and in 1993, Chicago had to do something special (7 games in '92 and coming back from 0-2 down to win 4-2 in '93) to eliminate them.
MORE: Fast facts on 'The Last Dance'
So yeah, the New York Knicks.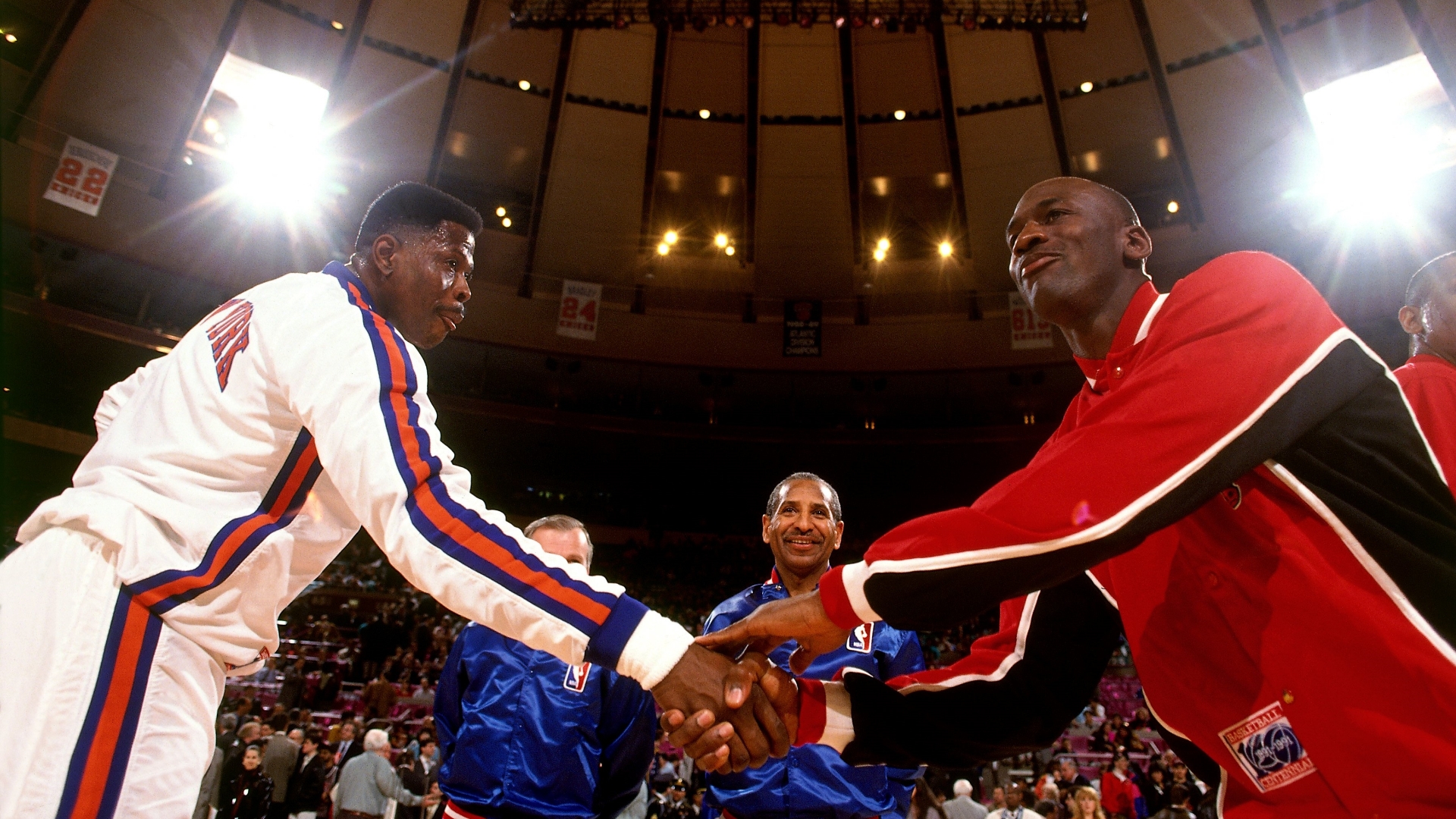 KM: I'm a lifelong Knicks fan, so I always go back to MJ's battles with New York, particularly the '93 Eastern Conference Finals. The Knicks took a 2-0 lead in the series, the deepest 'hole' that the 90s Bulls ever fell into in their championship seasons. And then Jordan began to do Jordan things. The Bulls won the next four games, highlighted by MJ's 54-point masterpiece in Game 4.

JR: Has to be the Pistons. I am a big fan of hard-nosed basketball. But what the Pistons inflicted on their opponents, especially Jordan, was brutal. To see Jordan then come back, and in just one season find a way to beat the back-to-back champions was incredible. In a way, it can be argued, that without the Pistons and their antics, we may never have seen Jordan and the Bulls at their best.
The views on this page do not necessarily reflect the views of the NBA or its clubs.