Ja Morant started and capped off the second season of his NBA career in spectacular fashion. He went from scoring a then-career-high 44 points in the season opener to averaging 30.2 points and 8.2 assists in his first playoff series, which included a 47-point Game 2 showcase against the Utah Jazz.
However, as a complete season, his averages didn't make a large increase from his debut season in which he earned Rookie of the Year honours.
In an interview with Hoopshype ahead of the 2021-22 season, Morant stated that he believed he was the fifth-best point guard in the league. He also made his goals for the 2021-22 season clear: "To be an All-Star and make an All-NBA team."
While he certainly raised his ceiling in the second year as a player and franchise leader, there are still some strides that Morant needs to make before he could be considered and selected for those specific end-of-season recognitions.
Consistency
There's no denying how high the 22-year-old ranks among the league's young superstars. Having said that, there is a burden of expectation and responsibility that comes with being a franchise star.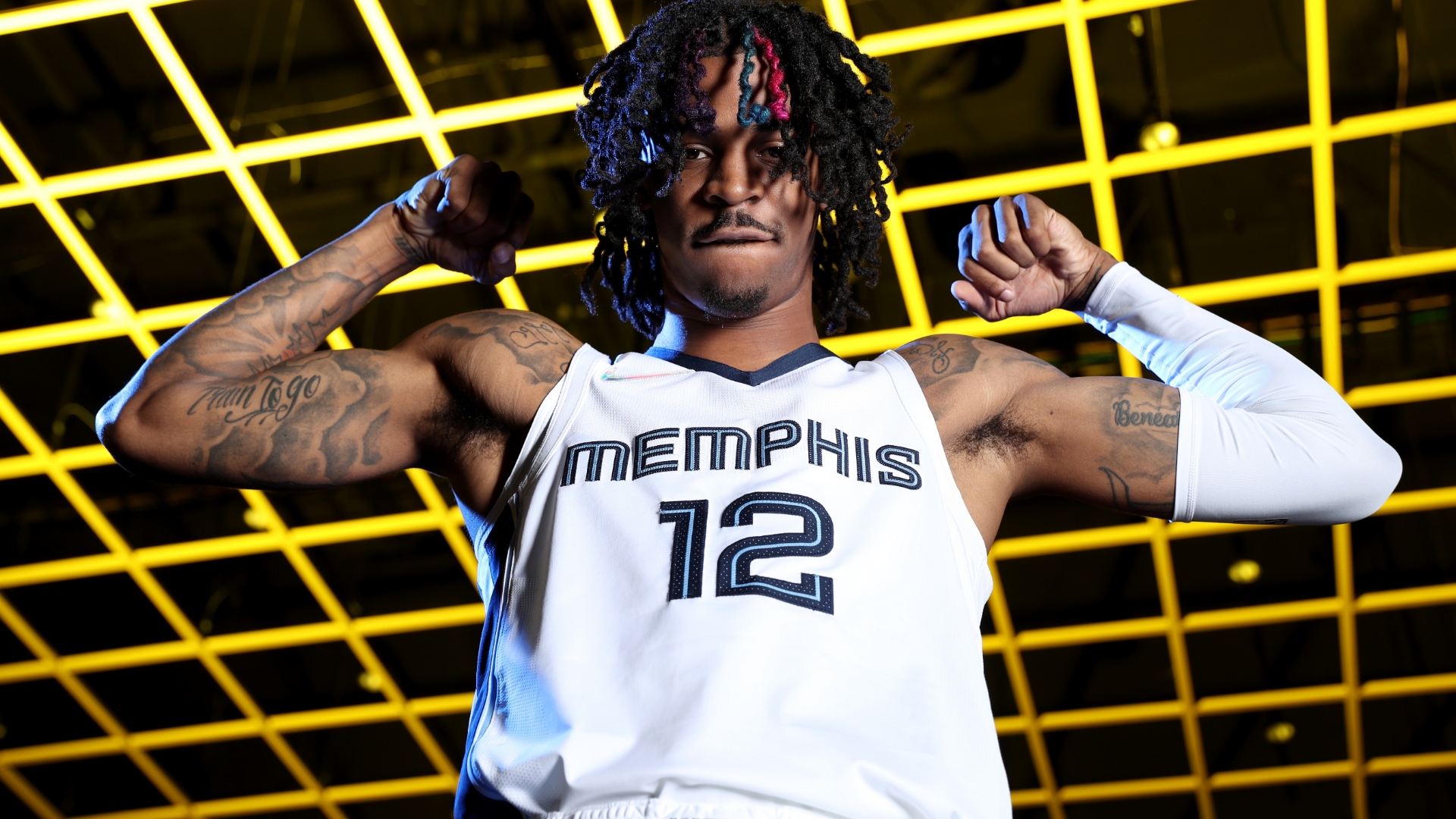 Morant hasn't shied away from that focus but there has, at times, been an inconsistency to his production. There could be a couple of reasons for that:
Morant's Draft class hasn't played a complete NBA regular season yet, which factor into aspects of the game such as rhythm and comfort.
In both years, the Grizzlies have had a fairly deep roster with multiple scorers and playmakers surrounding Morant.
For example, in a game at Houston on Feb. 28, he only recorded six points and seven assists as the Grizzlies won by 49 points (133-84). However, in the game before and after that contest against the Rockets, his production is up and down with no real trends on how his numbers impact the game's results
Feb. 25 vs. LA Clippers (win) - 16 points, seven assists
Feb. 26 vs. LA Clippers (loss) - 20 points, five assists
Mar. 2 at Washington Wizards (win) - 35 points, 10 assists
Mar. 4 vs. Milwaukee Bucks (loss) - 35 points, five assists
There are numerous such instances spanning across his two seasons in the NBA. He had a four-game stretch from late April to early May with similar inconsistency issues
Apr. 30 vs. Orlando Magic (win) - eight points, six assists, three steals
May. 1 at Orlando Magic (loss) - 22 points, seven assists
May. 3 vs. New York Knicks (loss) - eight points, six assists
May. 5 at Minnesota Timberwolves (win) - 37 points, 10 assists, two steals
Every player has off games but it's about how rare those become which really determines a player's reliability and thus, his consideration for the accolades such as the All-Star or All-NBA teams.
Consider Trae Young, who is one draft class senior and someone that Morant didn't list above him. Young had just three games of scoring 10 or fewer points in his second season, whereas in Morant's most recent year, he had eight games where he scored 10 points or fewer. A similar comparison can be made between both players with respect to playmaking or field goals made to give similar results.
That second year, Young was not only selected to the All-Star but voted in as a starter.
Improved shooting and increased range
Morant is one of the best finishers in the paint. The Grizzlies starting point guard averaged 10.6 of his 19.1 points in the paint last season, however, outside of that his shot-making and efficiency drops off dramatically.
In the restricted area, he makes 60.4 percent of his shot attempts which is good but not great and in the non-restricted paint area, his shot efficiency drops to 38.2 percent. As he moves further away from the basket, his shot efficiency continues a downward trend.
Ja Morant's shot efficiency in 2020-21 by distance

| | | | | |
| --- | --- | --- | --- | --- |
| 2020-21 season | < 8 ft. | 8-16 ft | 16-24 ft. | 24+ ft. |
| Ja Morant | 54.0% | 40.8% | 31.6% | 30.4% |
Boosting those numbers is possibly where Morant can make the easiest jump.
Being a good or great 3-point shooter was never part of his package coming out of Murray State, but he needs to prove himself to be more of a threat beyond a certain distance from the basket. For the 2020-21 season, Morant regressed on his 3-point shooting efficiency going from 33.5 percent in the 2019-20 season to 30.8 despite a minor increase in 3-point attempts.
As he showed in the Play-In Tournament against the Golden State Warriors with two clutch shots, Morant is ready for pressure situations and can be depended upon. Despite not being a threat from long range, he can still make his way to a favourable spot closer to the basket.
Nonetheless, adding more weapons to his offensive arsenal only helps his chances of scoring over his defender.
Achievable goal
While Morant's claim of being a top five point guard are his personal beliefs and not a popular opinion as portrayed by the 2021-22 player rankings from NBA.com Global and other publications, his other goals of an All-Star and All-NBA selection are certainly attainable.
Unlike some of the other contenders in the Western Conference the Grizzlies will be in a battle to reach the postseason from start to finish. There is a path to Cleveland for the 2022 All-Star game for Morant if he can make a similar leap to Trae Young in year three.
For both All-Star and All-NBA honours, Morant will need his individual improvement to tie into a lot more on-court success for the Grizzlies.
The views on this page do not necessarily reflect the views of the NBA or its clubs.