Just a few days prior to Manu Ginobili's jersey retirement in San Antonio at the AT&T Center (March 29th IST), this lovely Ginobili mural on a basketball court in India surfaced on the internet courtesy of Ekalavyas.
Vennala is a region in the town of Kochi in Kerala, India.
After playing with the San Antonio Spurs for 16 years, four-time NBA Champion Ginobili announced his retirement in August of last year:
Today, with a wide range of feelings, I'm announcing my retirement from basketball. IMMENSE GRATITUDE to everyone (family, friends, teammates, coaches, staff, fans) involved in my life in the last 23 years. It's been a fabulous journey. Way beyond my wildest dreams. pic.twitter.com/3MLCUtmd6K

- Manu Ginobili (@manuginobili) August 27, 2018
In his time with the franchise, Ginobili was named to two All-Star teams (2005, 2011) and two All-NBA Third teams (2008, 2011). He was also named the Sixth Man of the Year in 2008.
Prior to coming to the NBA in 2002, the Argentine had a pretty successful professional career in Europe. He received several individual accolades - Euroleague Finals MVP (2001), Italian Cup MVP (2002) and was twice the Italian league MVP (2001, 02). He was also part of two championships squads in 2001 - Euroleague and Italian League.
Here's a basketball court in Buenos Aires, Argentina with a mural of the 2-time Olympic medalist (2004 Gold, 2008 Bronze):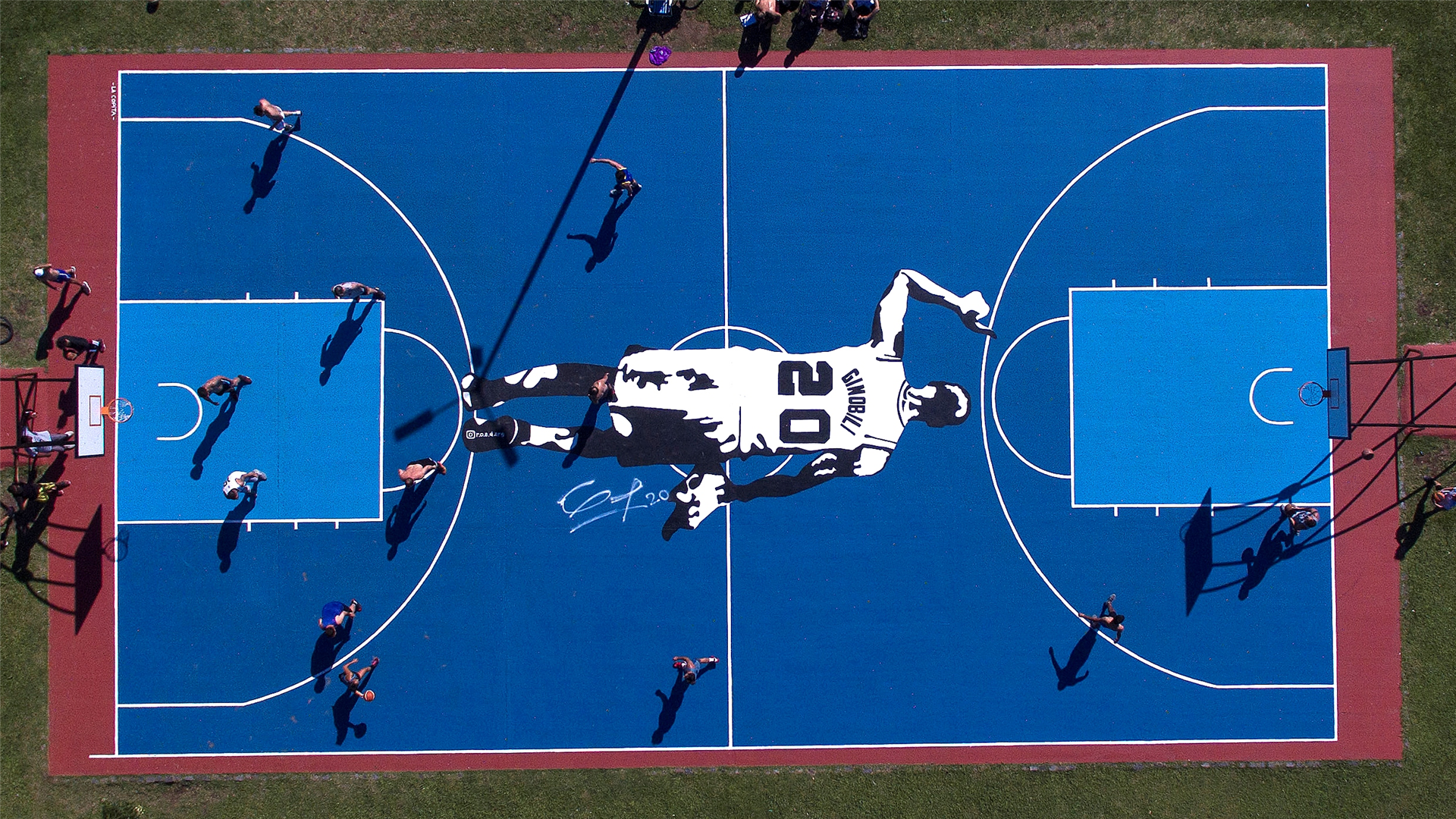 On March 28th (29th IST), 2019, Ginobili (20) will become the ninth player in franchise history to have his jersey raised to the rafters, joining the likes of Bruce Bowen (12), Tim Duncan (21), Sean Elliott (32), George Gervin (44), Avery Johnson (6), Johnny Moore (00), David Robinson (50) and James Silas (13)