The NBA Draft is a long-winded affair, the rare live event where the most exciting part is the very beginning.
The biggest names are called upon in the first 15-30 minutes, and over the next few hours, the interest tends to dwindle. Crowds at the arena disperse and aside from the most hardcore NBA geeks, viewers watching at home switch the channel or turn their devices off.
My experience of watching the draft in 2015 was starkly different from usual.
I remember that day clearly - it was the morning of June 26, when I was watching the live broadcast of the draft on TV while living in Beijing, China. I had organised a 'breakfast party' with some of my other basketball friends.
We watched Karl-Anthony Towns go first, followed by the likes of D'Angelo Russell, Jahlil Okafor, Kristaps Porzingis, Myles Turner, and Devin Booker in the first round.
Instead of going about with our day after the first 30 picks, we decided to stick around in front of the TV. For the first time in history, I had a personal stake in the fortunes of a young man predicted to be taken sometime late in the second round. For the first time, an Indian citizen by the name of Satnam Singh Bhamara had declared for the draft.
The 7-foot center from a nondescript Punjabi village was a 19-year-old that had just graduated from IMG Academy. I had seen him develop into one of India's best young players and worked with him as he developed into the biggest ( both literally and figuratively) basketball prospect India had ever seen.
The second round flew by quickly.
A couple of teams that had worked out Satnam pre-draft-the Celtics and the Wizards-skipped him with picks in the 40s. The Sacramento Kings, owned by India-born Vivek Ranadive, didn't have a second-round pick and didn't try to acquire one, either.
NBA Deputy Commissioner Mark Tatum came out to announce the 52nd pick of the night and instantly became a part of Indian basketball history.
The Dallas Mavericks had selected Satnam Singh from India. Sitting at home, nearly three hours into the process, I jumped up from the sofa in joy. He had done it! Satnam had been drafted! A country of 1.3 billion people finally had a player represented in the NBA!
NBA Draft Rewind: Mavericks select Satnam Singh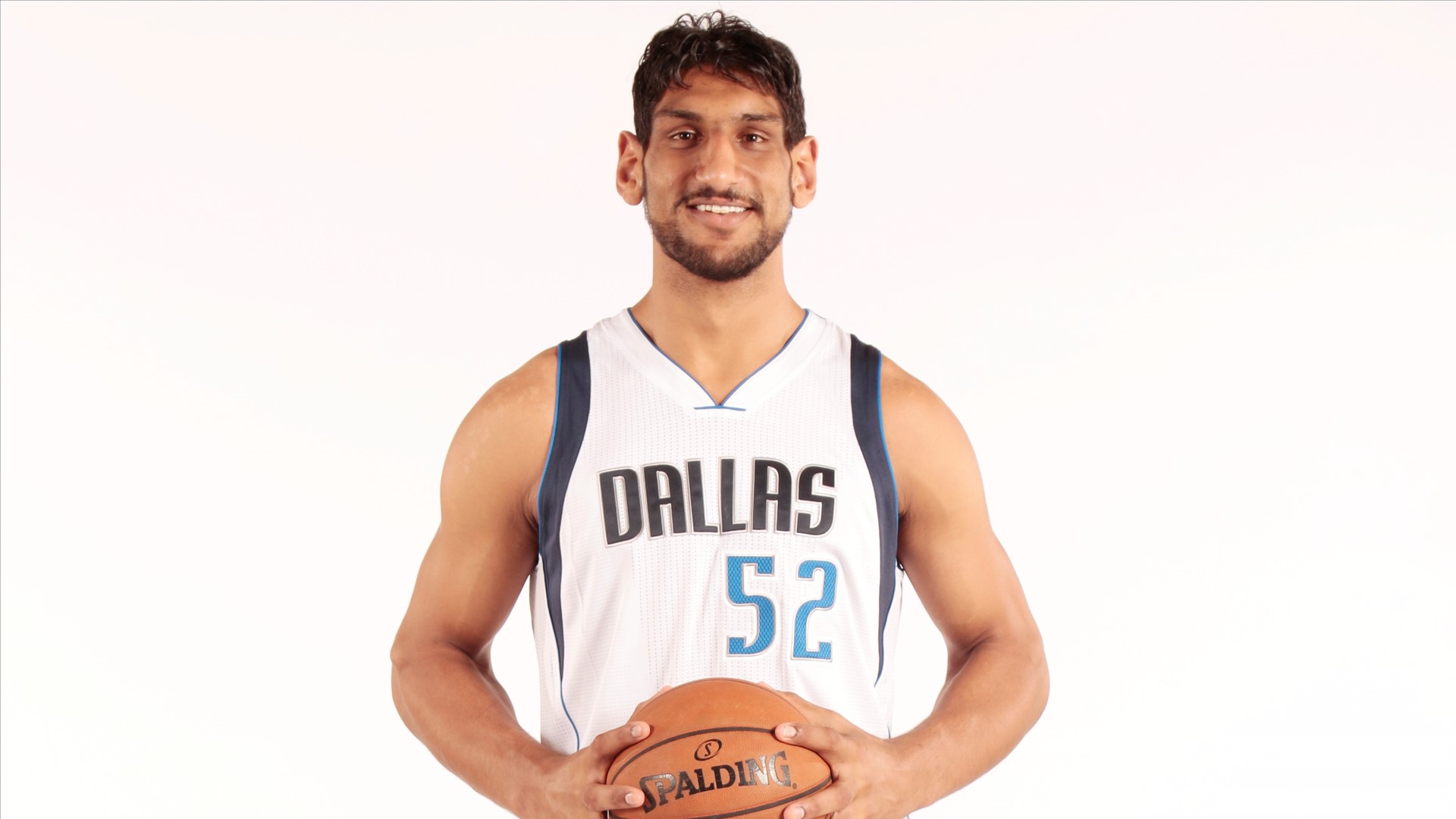 I needed to celebrate with some comfort home food, of course, so I ordered Butter Chicken (for breakfast!) from a thoroughly mediocre Indian restaurant nearby. It was a little too early for that type of meal, but it didn't matter. I was ecstatic. I texted friends, posted on social media, ate the Murg Makhani, and kept repeating to myself and others in disbelief. Satnam had done it! This was historic. This was momentous. This was tremendous.
It was also short-lived.
Satnam's NBA journey began with the Mavericks Summer League team a few weeks later before he was sent down to their affiliate in the G League, the Texas Legends. It was here-not in Dallas, but in nearby Frisco-that Satnam spent the next two years of his professional basketball career. He played spot minutes for the Legends, and in 2018, returned to India before embarking on his next journey: The National Basketball League in Canada.
Earlier this week, he emerged back in NBA news, as his alliance with the Mavericks finally ended with them trading his draft rights to the Memphis Grizzlies four years after that historic day in June 2015.
MORE: Re-live Satnam Singh's Summer League debut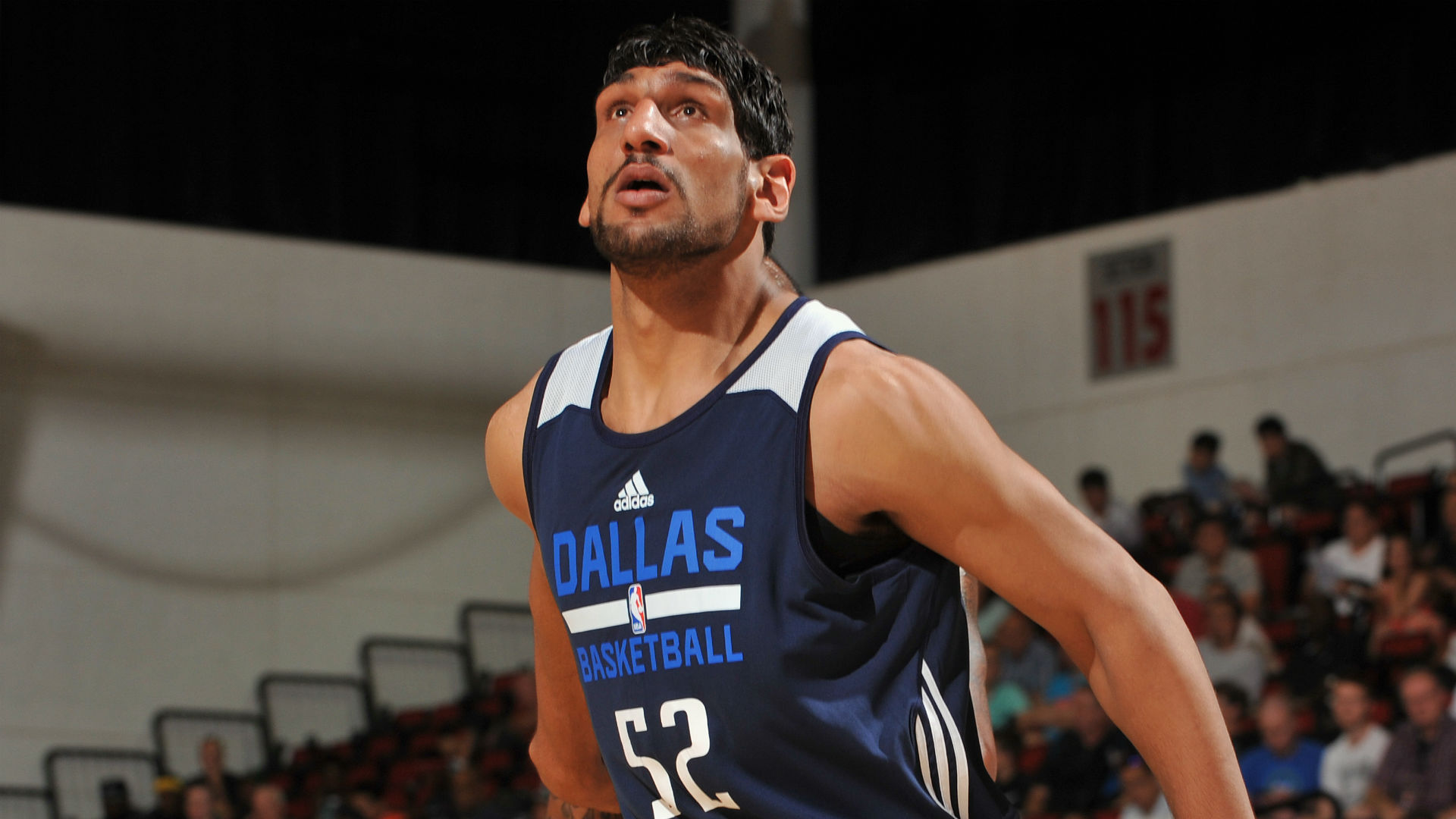 If the record pages of Basketball-Reference.com were the only judge of legacy, Satnam's influence would be a mere blip in history but the Punjabi Giant means so much more to basketball culture. From the moment he was drafted, he became the centre of mainstream attention to Indian media, getting more coverage than any domestic basketball player ever before. He didn't quite become a household name, but he was the first person anyone asked me about when I told them I worked in Indian basketball.
In 2016, Netflix even released a high-rated documentary called 'One in a Billion' about Satnam's story, highlighting his unlikely journey from the farms to shaking Tatum's hands on draft night.
No matter where his journey takes him, Satnam will always remain pivotal to the Indian NBA journey. I have thought about him for every Draft Day since that Butter Chicken Breakfast of Beijing. After Satnam, other players like Palpreet Singh Brar, Amritpal Singh, and notably, Amjyot Singh have made an impact in their own way.
But no Indian has played in the NBA yet. The only desi to get that honour was Indo-Canadian Sim Bhullar, who enjoyed his fifteen seconds of fame for the Kings, the spring before Satnam was drafted. Back home in India, new prospects have sprung up to excite scouts and coaches around the world, but we are still waiting for that breakthrough player, the first superstar to go supernova.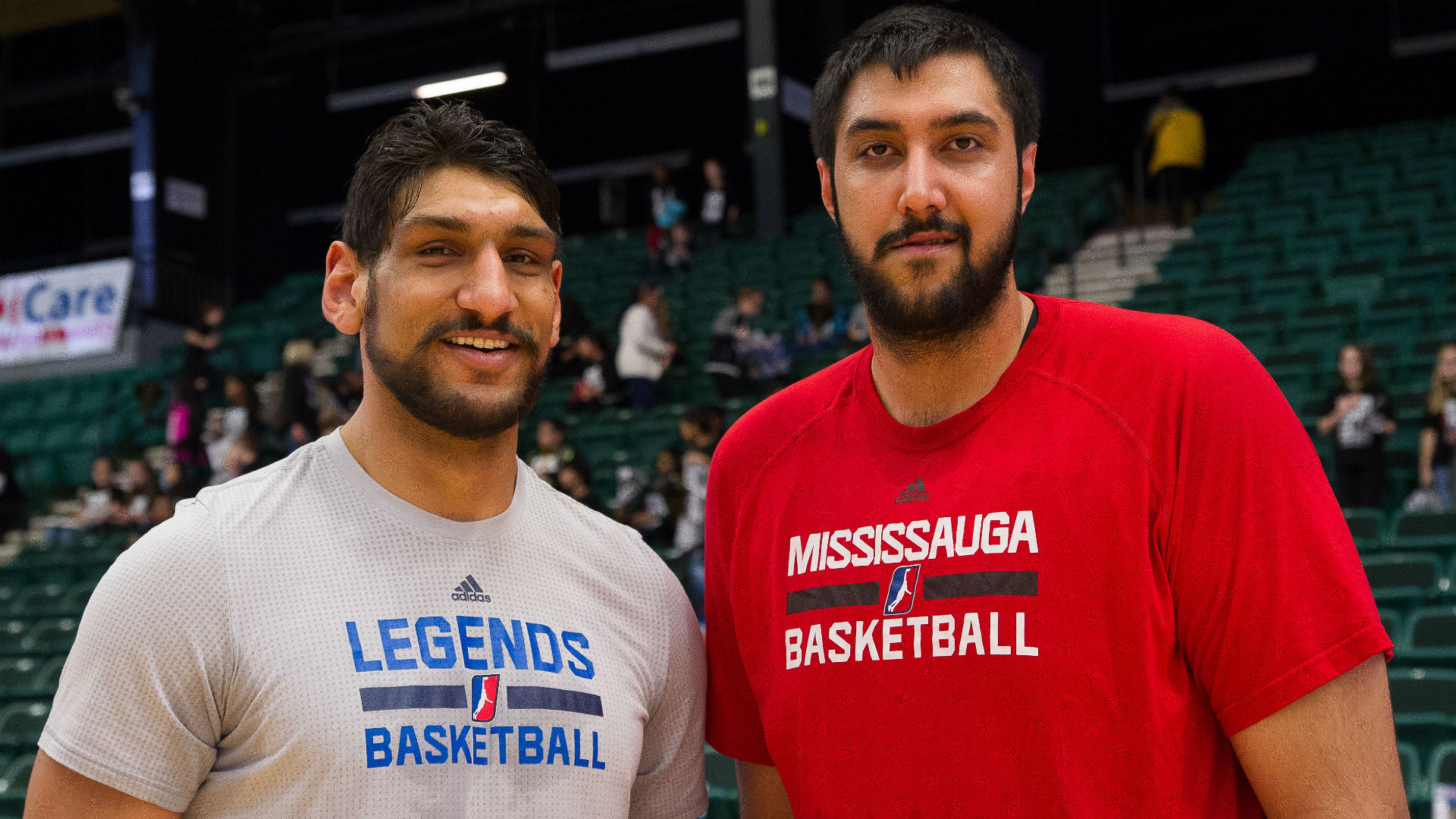 At the 2019 NBA Draft, held last month, Rui Hachimura was selected ninth overall by the Washington Wizards, thus becoming the first Japanese player ever taken in the first round and the second Japanese ever drafted into the NBA. Hachimura is a bright prospect, and his selection has the potential to skyrocket the NBA's popularity in Japan.
There have been a handful of other Asian-born players to get a taste of NBA action but no player has been bigger than the Chinese Yao Ming.
Yao being selected No. 1 overall by the Rockets in 2001 was a revolutionary moment for basketball worldwide. For the first decade of the 2000s, he starred as one of the best centers in the NBA. His popularity made him a perennial All-Star in the league and the face of the sport back in China. He made a country that already interested in basketball even more passionate about the game, spawning hundreds of millions of fans that soon became the NBA's largest audience.
Players like Yao and, at potentially a smaller degree, Hachimura, have the ability to become bigger than the game for their home countries. They can become cultural icons. If he had been healthy, Yao would've been a sure-fire Hall of Famer based on his NBA resume alone. Regardless, his influence on the game globally ushered him into the Basketball Hall of Fame in 2016.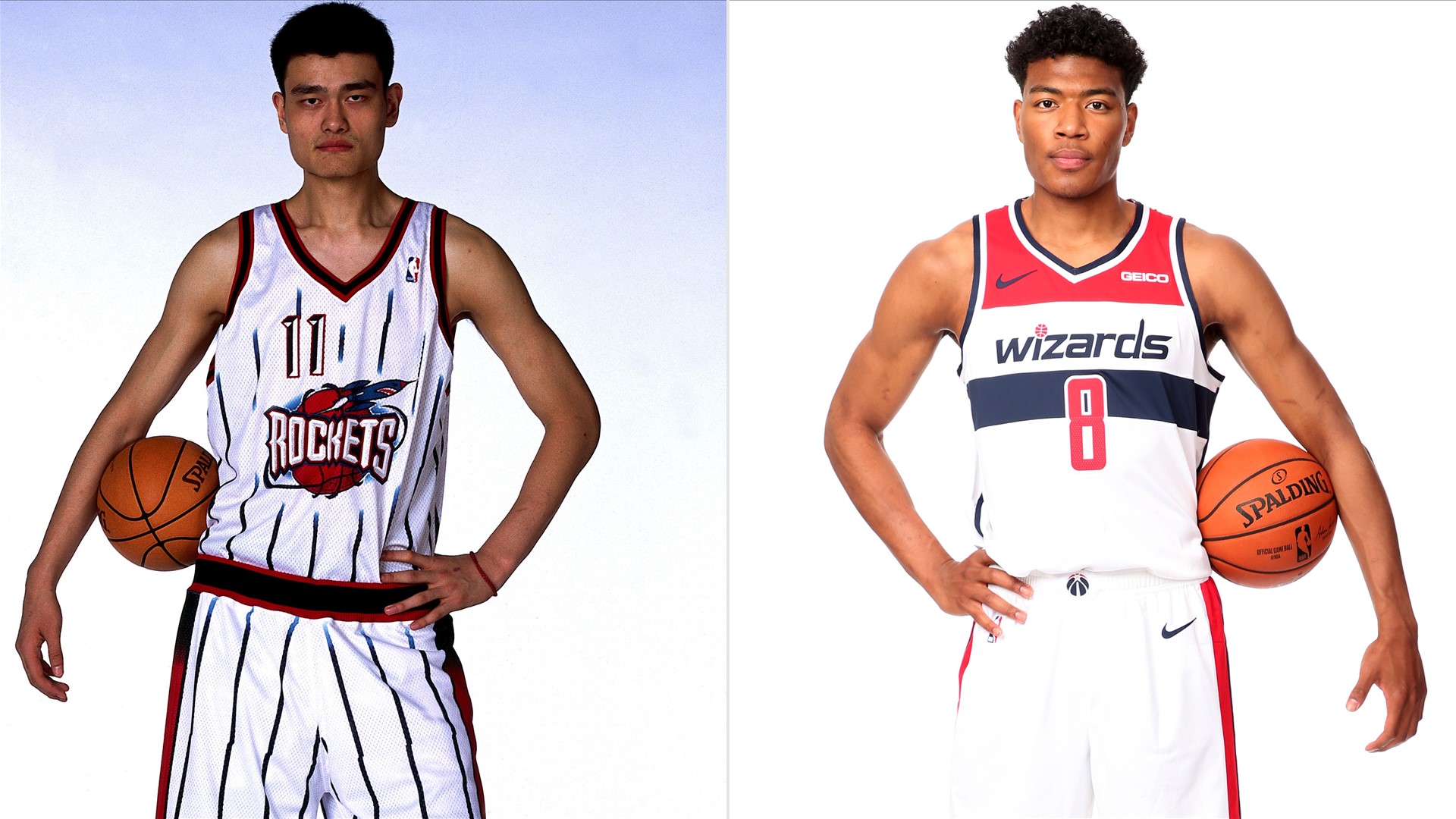 The cliché for those trying to work in Indian basketball is that all we need is our 'Yao Ming Moment'. Headlines are written about it every year as we latch on to this possibility, this potential that one man will change everything for the sport in our nation.
All we need, apparently, is the best possible thing.
It is an easy, if not lazy, comparison to make. Yes, India and China both have billion-plus populations, and yes, both nations have seen similar economical demographic changes over the past few decades, turning many more of the nation's youths into consumers of foreign things like the NBA.
And yet, it isn't all so simple, is it?
For starters, Yao was more than a gimmick; he was the best prospect to enter the draft that year, and a guarantee to become a franchise-altering center wherever he played. Secondly, China already had a rich culture and structure of dominant basketball. They already had a league and already had featured a couple of players to play in the NBA and basketball was already one of the main sports in the country - Yao took this foundation and helped build a national sporting obsession.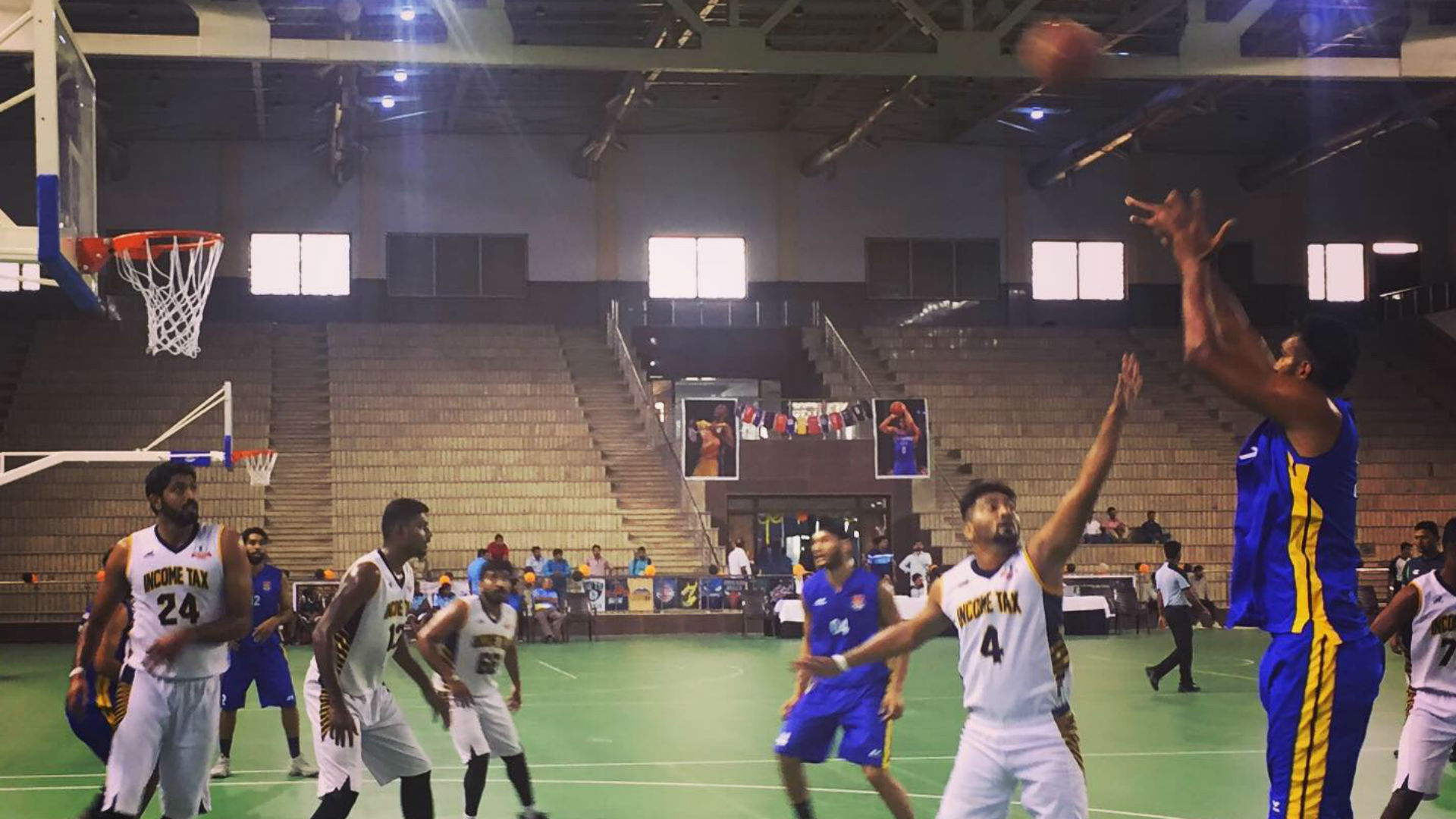 India is still far behind in basketball infrastructure and mainstream fandom; of course, no Indian player has played a second of NBA action yet.
Back home, there is no official professional league for 5-on-5 basketball and the Men's national team is nowhere in contention with heavyweights like China in the Asian circuit, although we managed to earn a couple of surprise big wins earlier in this decade.
The first Indian NBA player will not have the 'Yao Effect' at all. The effect will be more subdued, but still important, akin to other Indian athletes who have made a name for themselves in the 'ABC' (Anything But Cricket) sports.
Ah, I can't believe we came this far before muttering the c-word.
The 2019 Cricket World Cup is about to conclude, and its popularity in India is a showcase of how massive the sport is for the Indian audiences. It overlaps every other sport combined multiple times, hits all competitors for a six, messes around and drops a triple-double. Cricketers are like demi-gods in our country - individuals that grace every billboard, sell everything on TV ads from wedding-wear to insurance, become the obsession of front-page news and prime-time TV shows.
We Indians are a people obsessed with idolatry, turning exceptional people into venerated souls, making our sporting stars often bigger than the sport itself. This is why the 'name-brand' matters, why it's so important to have an individual carry the flag and drag the sport forward with them. In the ABC world, think of big names like Sania Mirza (Tennis), Saina Nehwal and PV Sindhu (Badminton), Sunil Chhetri (Football), Mary Kom (Boxing), and our only Olympic gold medallist, Abhinav Bindra (Shooting). These names - among many others - have helped shine some limelight on their sport, create new fans, create a market for better funding, and inspire young players to follow in their footsteps.
This is why an Indian making into the NBA is so important to the sport.
Some may say that one person-A Satnam, for instance-is never enough to change the culture, that there is the need for an entire grassroots movement. And to a degree, they are correct but I would argue that India has already taken steps-in their former and more recent past-to set up a foundation for basketball fandom.
The national team and the domestic basketball federation have been in operation for decades. Basketball infrastructure has been a familiar sight in Indian schools and colleges for generations. In recent years, grassroots events like the NBA's Reliance Foundation programmes have given younger school-children better familiarity for the game, creating a ready army of future players and audiences for the sport waiting for the sport to be ready for them.
Now, as for the players on the other end of the spectrum, the absolute elite, there is finally a pathway to hone their talent while they're still young and full of potential: the NBA India Academy.
The Academy in Greater Noida began with the mission of providing India's top teenage players with high-level and holistic basketball training. It's only a small, select handful of players that have had the opportunity to be trained at the Academy, but already, the early success stories are beginning to emerge. The likes of Princepal Singh, Amaan Sandhu, and Aashay Verma have made the jump to the NBA's Global Academy or international NBA academy camps. Most recently, Jagshaanbir Singh of the Academy received a scholarship with Golden State Prep.
None of these players are yet prospects to shake up the NBA but these youngsters are paving the way, crashing through one glass ceiling after the other, helping build a sustained nursery of Indian talent-much akin to the Ludhiana Basketball Academy that produced a generation of India's top players like Satnam, Amjyot, Palpreet, Amritpal Singh, Jagdeep Singh Bains, and many more.
Where India's men have been steady to take off, the women have swooped in and dominated. India has had an equal history of women basketball players getting opportunities abroad, from Geethu Anna Rahul and Anitha Paul Durai to Jeena Skaria. Over the past few years, national team success and NBA Academy India's annual women's camps have opened doors for players like Sanjana Ramesh, Vaishnavi Yadav, and Srishti Suren to get scholarships to colleges abroad.
Eight years ago, Rahul was the first Indian player to get trial runs with the WNBA. She wasn't signed by any of the three teams she worked out with, but her eventual successor could give India a player in the WNBA before we get one in the men's league.
The women stars from India have so far played all positions, bringing uniquely different styles of play to the table. But among the men, there has been a repetitive trend for any player that has reached even the periphery of the NBA: Size. The top players from India-and from China, Japan, and many from Europe, too-were often those that separated themselves on their ability to bring both size and skill as a package on the court.
The majority of players drafted into the NBA, hailing from American colleges, already feature a large number of talented guards and swingmen. With a few exceptions, the NBA has historically looked abroad only for players that bring something extra, something that makes them stand out, their ability to combine height with athleticism and shooting ability.
In recent years, think Giannis. Think Embiid. Think Porzingis.
While size helps, I don't think India should necessarily limit itself by focusing on tall players alone. Every generation of top NBA talents has the ability to change how the game is played, and thus, how the next generation is scouted. Just look at what Stephen Curry has almost single-handedly been able to do for the 3-point shot, and by extension, do the geometry of offensive basketball all over the world. India needs to focus on nurturing the best talents, no matter what their 'fit' may be later on in their careers.
But, imagine with me now if India is able to produce that 'perfect' prospect. A Satnam Singh, but not necessarily as tall; a decent ball-handler, more athletic, better from range, a good finisher, and someone who can be envisioned to fill in the need of every NBA team these days: '3-and-D'. No, we don't need to let our imaginations run too wild. An Indian Yao Ming would be the realm of science fiction. Let's keep our fantasies ambitious and yet probable, something that could happen in the next five-ten years.
How about an Indian Rui Hachimura?
Imagine an Indian being drafted in the lottery. Imagine him climbing the stage to shake hands with the commissioner this time, Adam Silver. Imagine the various draft geeks debating his position and potential. Imagine him wearing the hat, signing a rookie deal, and from the Summer League onwards, beginning to turn some heads. Imagine him becoming a consistent NBA starter.
I know, for certain, the jersey sales in India would shoot through the roof. Just like Yao with the Rockets, whichever team drafts this Indian prospect would become the country's favourite. Every live broadcast of the team would be a must-watch. The team would gain millions of new social media followers from India. Their other players would gain popularity, too. Very soon, the next preseason NBA Games in India would feature this team, and our hero would play host and centre-stage.
The NBA is already an international league, both in terms of the players it features and the audience it serves. The beginning of the 2018-19 season featured 108 international players from 42 countries and territories. The most recent Finals were broadcast in more than 200 countries/territories in over 50 languages.
MORE: Parminder Singh and Preet Randhawa called NBA Finals in Punjabi for first time
Naturally, having an important player in the league from the world's second-largest population would be a massive boost for the league's global ambitions. Those broadcast and fan-interaction stats are going to go through the roof like Russell Westbrook unleashed on a triple-double spree.
Back home in India, this sudden boost of popularity will hopefully cause a growth spurt of domestic basketball, too. Like other sportspersons who helped bring increased funding and advertising contracts into the 'ABC' sports, an Indian NBA player would help shine a spotlight on Indian hoops.
At first, that spotlight will reveal the blemishes in the sport, the roadblocks that have hampered its growth. But something good will begin to grow. More players will aspire to play basketball, and even those that don't make it to the NBA level will help India's national system, or contribute in other ways in the development of the sport.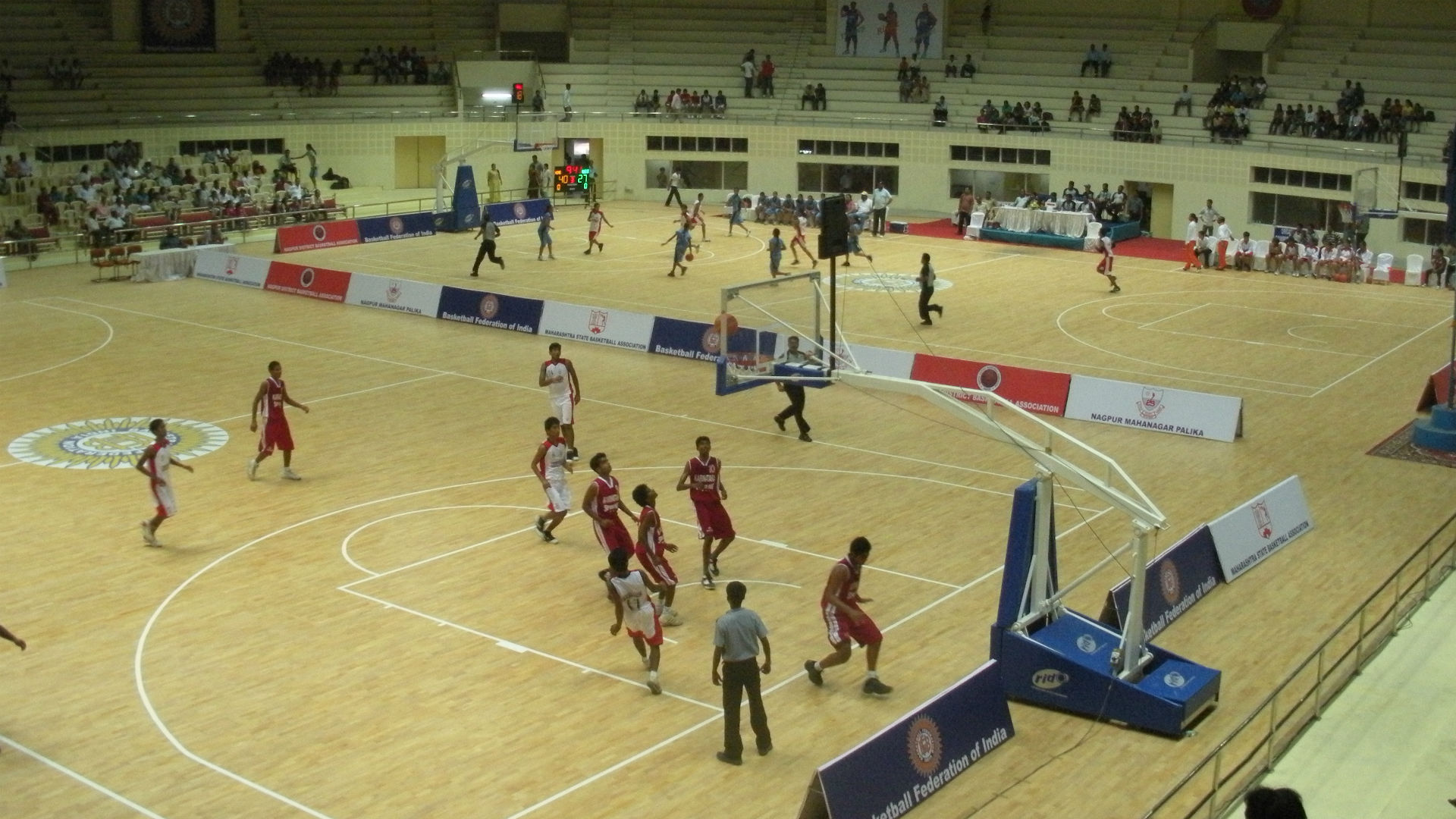 The first time India won the Cricket World Cup was in 1983 in London. June 25, 1983 was a seminal moment for Indian sports, when the hype of India's win-coupled with the growing popularity of television viewership-made Cricket a sensation back home. By the 90s, Sachin Tendulkar turned this sensational sport into a national addiction, and today, this addiction drives the sport's pulse all over the world.
Basketball will never be that. But in a smaller way, an Indian playing in the NBA would be a niche '1983' moment, the beginning of a movement. It would set the wheels rolling for basketball in India and for the NBA's brand worldwide.
Most crucially, it would change the life of one young man, and chart the course to be taken by future young Indian men and women. Like Satnam did, but even bigger.
Satnam was the first, and there will never be another like him. And even if hasn't been able to realise his NBA dream yet, he has allowed us all to believe that we are closer to that dream than ever before.
Hopefully, the 'next big thing' can help revolutionise Indian basketball-and lead to many more Butter Chicken parties all over the world.
The views on this page do not necessarily reflect the views of the NBA or its clubs.