With the 2019 NBA Draft, players born after 2000 will be entering the league and looking to make a mark.
Despite all the Mock Drafts and Big Boards which are based on a wealth of knowledge, there are some players who prove all of the experts wrong and go on to become stars after being selected later on the draft.
With that in mind, we took a look back to the biggest draft steals in recent history (all since 2000):
Tony Parker - 28th overall
Year: 2001
Drafted By: San Antonio Spurs
Parker was the last player taken in the first round back in 2001. Just ten days ago, Tony Parker announced his retirement from the game after playing 18 seasons in the NBA.
During his time in the league, the Frenchmen won four Championships with the San Antonio Spurs and in 2007, he was named the Finals MVP.
A six-time All-Star, with four All-NBA selections, Parker will most probably be a first ballot Hall of Famer when the time comes in 2023.
David West - 18th overall
Year: 2003
Drafted By: New Orleans Hornets
David West might not have as many credentials as Parker, but he was certainly a consistent playoff contender.
He played a huge role along with Chris Paul in the Hornets being postseason regulars from 2008-11. Moving to the Indiana Pacers in the East in 2011, he was a key player in the team that posed as title contenders but could never get past LeBron James and the Miami Heat.
Retiring in 2018, West has two NBA Championships to his name with the Golden State Warriors (2017, 18) and two All-Star appearances on his resume (2008, 09).
Rajon Rondo - 21st overall
Year: 2006
Drafted By: Boston Celtics
Seen as part of the other two on the Boston Celtics' squad of 2008 that was headlined by the Big 3, Rondo played a critical role in the team being contenders during the latter part of that team's run (2009-12).
Currently a free agent, Rondo is considered to be a player with one of the highest basketball IQ's in the league.
In his career so far, Rondo has four All-Star selections and four All-Defensive Teams selections to his resume.
Kyle Lowry - 24th overall
Year: 2006
Drafted By: Memphis Grizzlies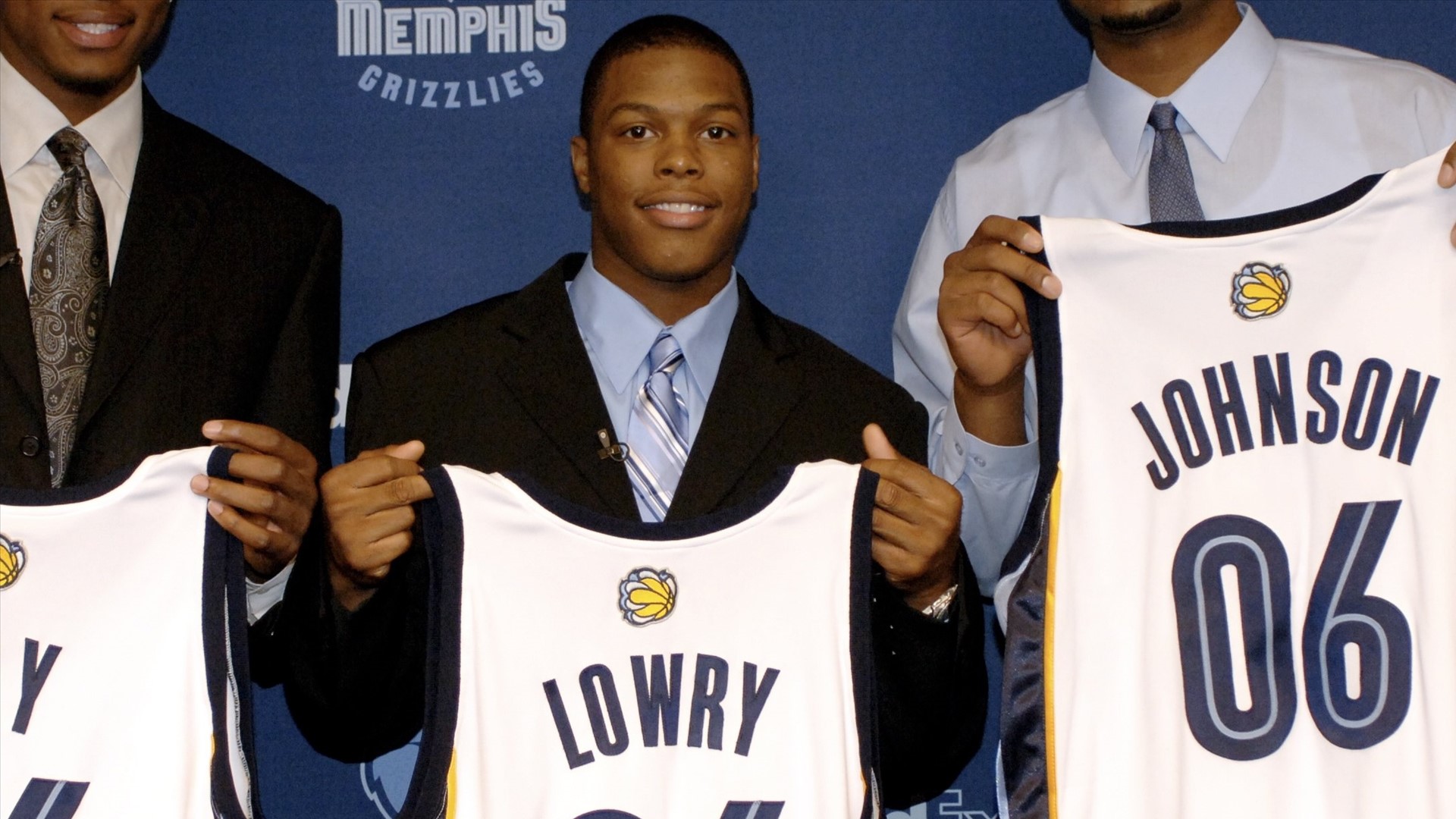 Kyle Lowry's career took off when he was traded to the Toronto Raptors in 2012. Since then, he has been named to five All-Star teams and also received an All-NBA Third Team selection in 2016.
Not to mention, his leadership, that played a key role in the Toronto Raptors' journey to the first title in franchise history.
Paul Millsap - 47th overall
Year: 2006
Drafted By: Utah Jazz
Similar to Lowry, Paul Millsap's career took off once he signed with the Atlanta Hawks after seven years with the Utah Jazz.
In three of his four seasons with the Hawks, the team won more than 50% of their games including a 60-win season in 2015.
He made the All-Star in each of those four years and was even voted to the All-Defensive Second Team in 2016.
Marc Gasol - 48th overall
Year: 2007
Drafted By: Los Angeles Lakers
Drafted by the Lakers but traded to the Grizzlies in exchange for his brother, Pau, Marc Gasol was a pivotal member of Memphis' "Grit and Grind" Era.
An era that saw the franchise win more than 50% of their games over a seven-year span which included their first-ever Conference Finals appearance in 2013.
He was traded to the Raptors midway through this past season and played an invaluable role in the franchise's first-ever title.
Kawhi Leonard - 15th overall
Year: 2011
Drafted By: Indiana Pacers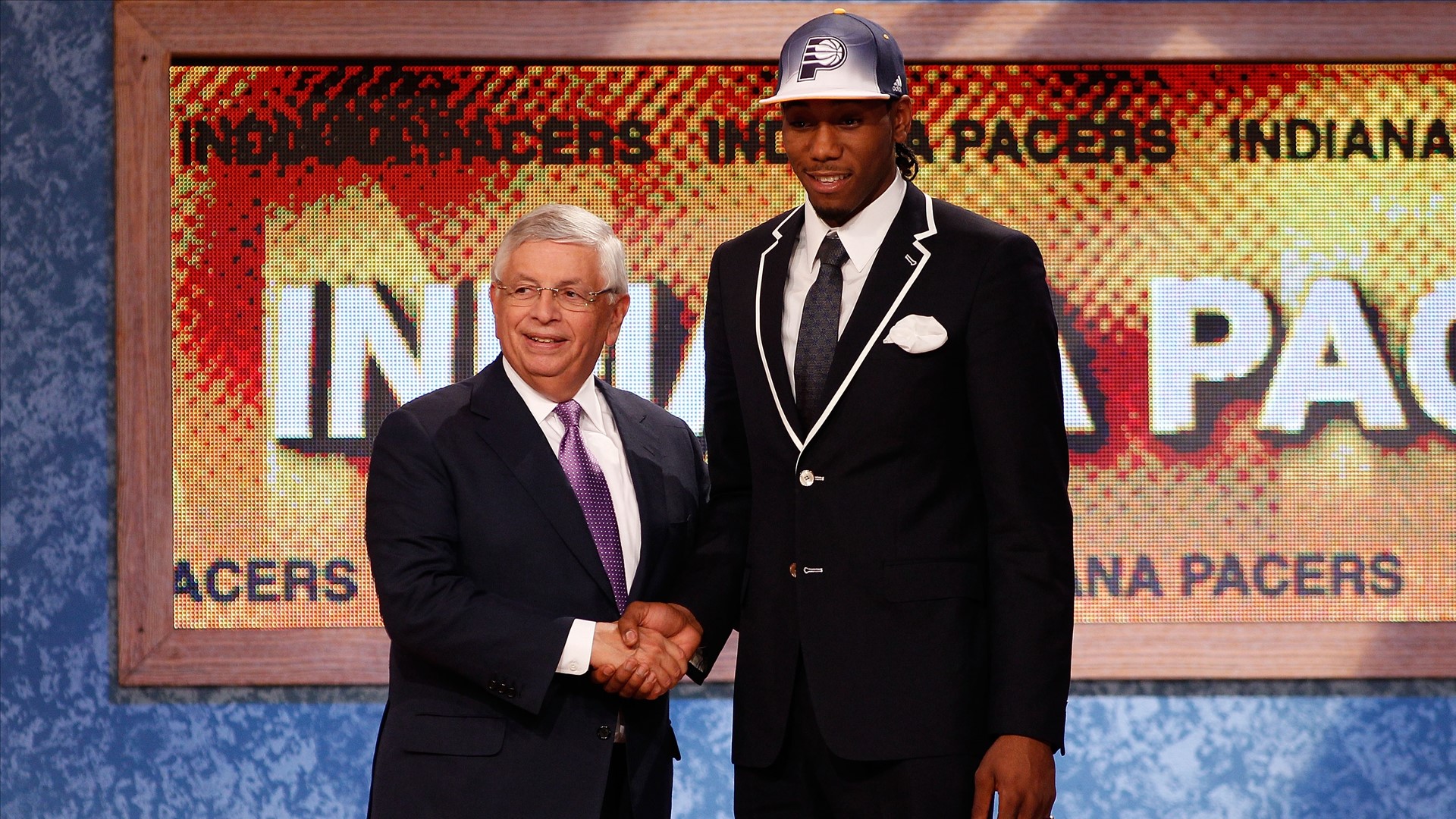 Do we need to say anything about Kawhi Leonard?
Of course, the development of Leonard's game during his time in San Antonio is a huge credit to the team's staff but he more than repaid that with the success he brought to the team, giving them a superstar to build around after Tim Duncan.
He brought along that success to the Raptors, being named Finals MVP, after being traded to the Canadian franchise in the July of 2018.
Jimmy Butler - 30th overall
Year: 2011
Drafted By: Chicago Bulls
Jimmy Butler began as a role player who was a defensive specialist.
As his playing time increased, his game got better and now he's risen to among the best two-way players in the league.
Over a four-year span since 2015, when he won the Most Improved Player Award, he has four All-Star, two All-NBA, and two All-Defensive Team selections to show for.
Draymond Green - 35th overall
Year: 2012
Drafted By: Golden State Warriors
Draymond Green is widely considered the heart and soul of this current Golden State Warriors dynasty.
Grabbing the opportunity to start in 2015 with both hands, the awards and recognition came each year thereafter.
Other than the three titles, he made it to three All-Star teams and two All-NBA teams. In 2017, he was named the Defensive Player of the Year, while making the All-Defensive Team in each year of the Warriors' title runs (five selections).
Giannis Antetokounmpo - 15th overall
Year: 2013
Drafted By: Milwaukee Bucks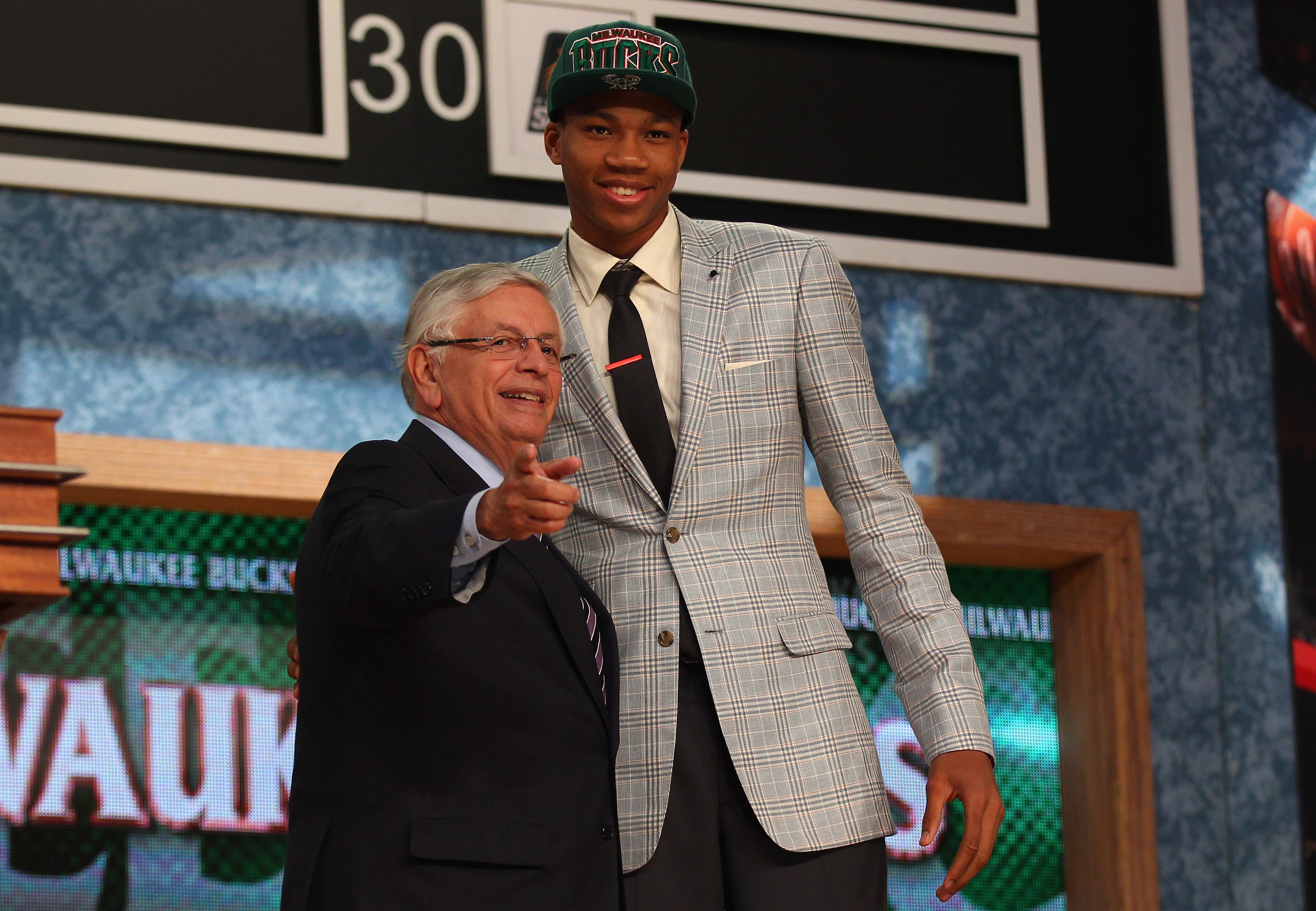 Year-by-year, the Greek Freak has bettered his season averages to a point where this past season, he was named a finalist in two award categories - the MVP award and the Defensive Player of the Year.
After having a team built around his skill set, he led the Bucks to a 60-win season, their best since 1981.
In a short six-year span, Antetokounmpo has a lot to show for on his resume - three All-Star teams, three All-NBA selections, two All-Defensive Team selections and the 2017 Most Improved Player Award.
Rudy Gobert - 27th overall
Year: 2013
Drafted By: Utah Jazz
Rudy Gobert got the starting job for a full season for the first time in 2015.
Since then, the Jazz have never won less than 40 games and have the made the postseason three times out of a possible four.
Since 2017, the Frenchmen has two All-NBA and three All-Defensive Team selections. In 2018, he was named the Defensive Player of the Year.
Nikola Jokic - 41st overall
Year: 2014
Drafted By: Denver Nuggets
It's only five years since he was drafted and Nikola Jokic, with his performance in the 2018-19 season, has proven himself to be a franchise cornerstone.
Making his first All-Star appearance this past season, Jokic averaged career-highs of 20.1 points, 10.8 rebounds, 7.3 assists, and 1.4 steals while leading the Nuggets to their first postseason appearance since 2013.