In this edition of NBA India All-Access, we welcome back, our most popular and frequent guest, Amjyot Singh.
Singh has recently returned to India after completing his second season in the NBA's G-League. He spent the second half of the season with the Wisconsin Herd, the G-League affiliate of the best team in the NBA - the Milwaukee Bucks.
With the Herd, Amjyot witnessed an uptick in his playing time and received a lot more opportunities to express himself and showcase his talent as compared to the first half of the season.
MORE: Best moments from Amjyot's 2018-19 G-league season
Arguably the best Indian basketball player right now, Amjyot took some time off to speak to NBA.com/India about the second half of his season and his plans for the offseason.
Here's how the conversation went:
Yash Matange: Your move to the Wisconsin Herd was huge. You shared a lot of the good wishes you received from everybody on social media but from a basketball standpoint, how did it positively impact you?
Amjyot Singh: Trying to adapt to another team's gameplan and strategy helped me improve my basketball IQ.
It was over a short period of time but it was really helpful. It gave me the opportunity to meet new people outside of the Oklahoma City Blue franchise and receive more playing time.
So, I think it was a good experience for me.
Matange: All the additional playing time you received while with the Herd surely had a huge impact on your confidence?
Singh: Definitely. Roster requirements differ from team to team, so, it happens.
The first half of the season was hard for me but everything that happened to me in the last year helped me evolve mentally and physically.
Matange: Could you share with our readers the behind-the-scenes of shifting once you changed teams?
Singh: Shifting is not a big issue for me.
I have traveled all over the world and still do. If you are a basketball player, you have to be ready all thetime. My bags are always packed and I'm not sure where the next journey will take me.
I love to travel as well, so, that was not a big deal.
Matange: In your short time with your new team in the G-League, could you share with us any feedback you received from the coaches?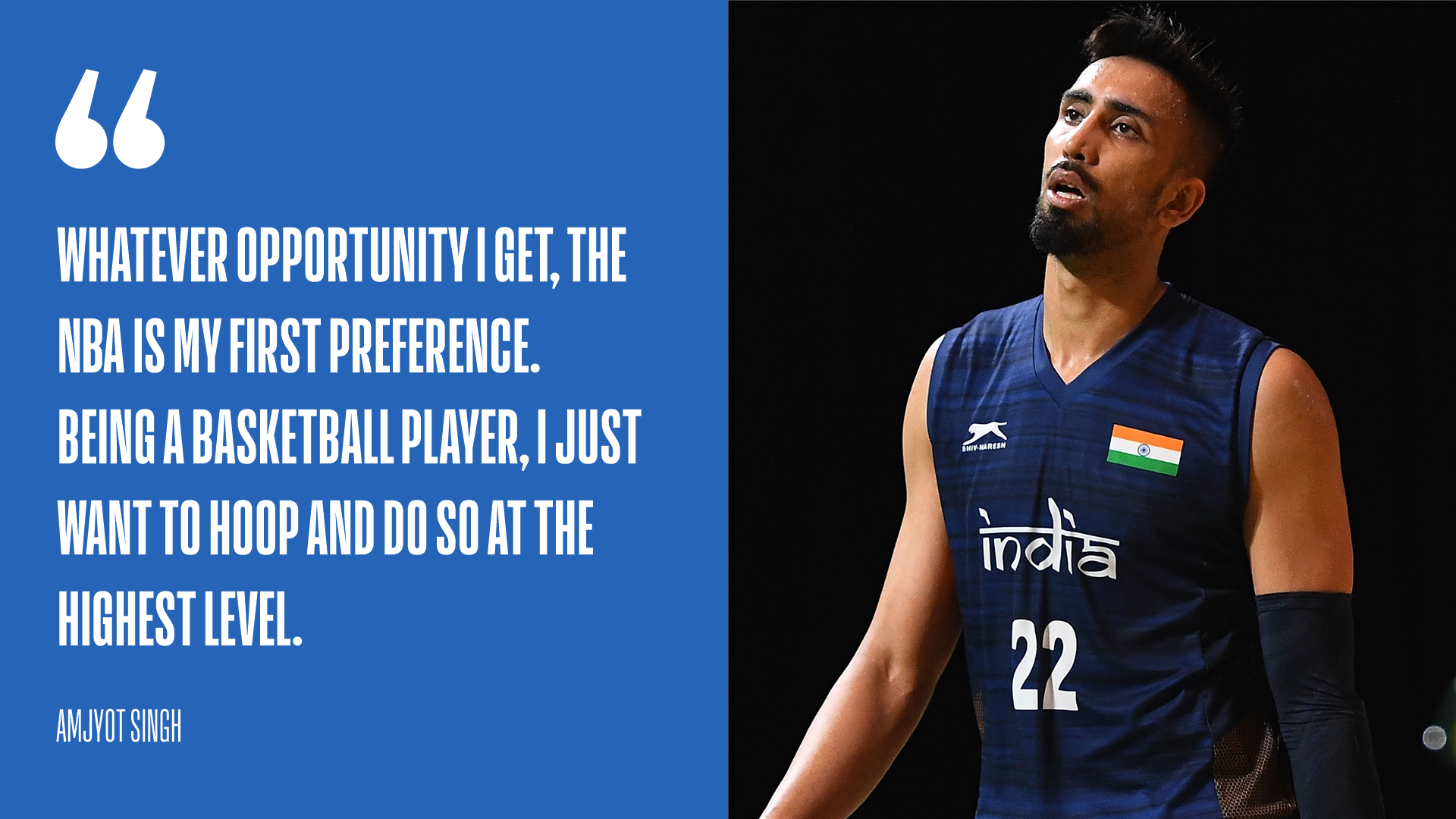 Singh: The coaches liked my chemistry with the team and how hard I played on the court. One constructive criticism they did provide was for me to continue to work on my strength and conditioning.
It has been something I have been working on for the past three years, so, I hope to continue getting better in the future and take it to the next level.
Matange: You have obviously expressed your interest to play in the 3x3BL but are there any other offseason plans you could share with our readers?
Singh: Whatever opportunity I get, the NBA is my first preference.
Being a basketball player, I just want to hoop and do so at the highest level. So any opportunity I receive whether that's Summer League or the next G-League season, I'll grab it with both hands because my first preference is the NBA.
Everything else comes after that.