The NBA India Games 2019, a couple of preseason games featuring the Indiana Pacers and the Sacramento Kings in Mumbai, will be a landmark moment in the history of the league and the sport in this country.
There have been plenty in the past - setting up of the NBA Academy in India, Kevin Durant and multiple other superstars visiting India to promote the sport - but the spectacle in October of 2019 is set to be, by far, the biggest.
One such moment was nearly five years ago when league Commissioner Adam Silver, Sacramento Kings' chairman Vivek Ranadivé and Vlade Divac visited Mumbai in December of 2014.
(Note: Divac was named the vice president of basketball and franchise operations, a few months after the trip, in March 2015)
The trio began the two-day trip with a Reliance Foundation Jr. NBA basketball clinic at the IES school in Dadar, Mumbai on December 2nd. Along with the trio was also present Nita Ambani - the chairperson of the Reliance Foundation.
"I have no doubt that one day, we are going to bring NBA teams here and play a regular-season game. And I have a strong feeling one of those teams is going to be the Sacramento Kings." Adam Silver says during the event in the video.
Although it is not a regular-season game, Silver's words of an NBA game including the Kings coming to India have come true after five years.
MORE: Pacers' roster for the NBA India Games 2019
Silver's trip came over a year after the former commissioner David Stern had also visited India in June of 2013. The trip also came just over a year after Ranadivé had become the co-owner and chairman of the Sacramento Kings.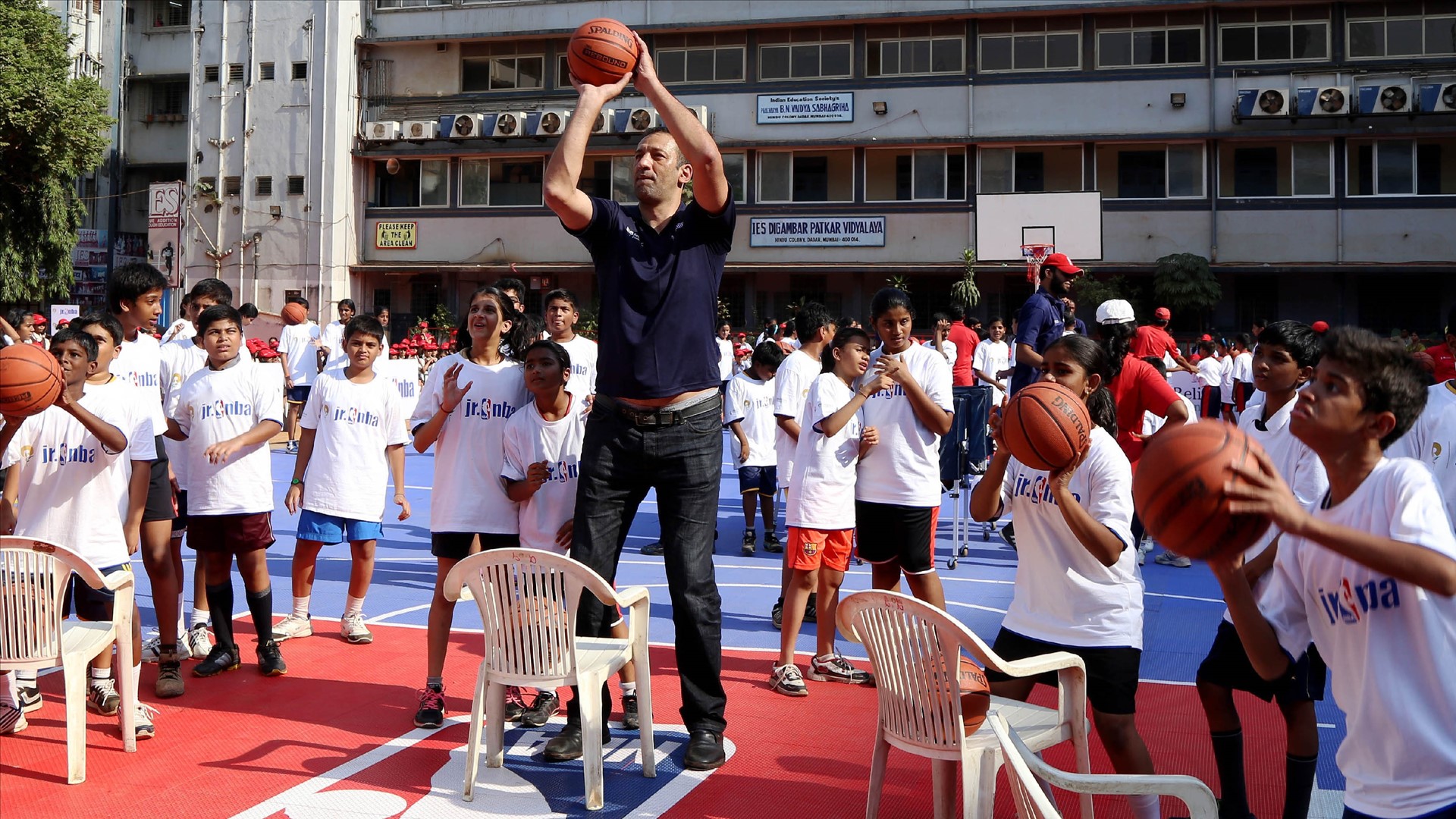 "Our goal is to provide children in India with the opportunity to play and enjoy basketball, and I thank the Reliance Foundation for supporting our efforts to grow the game across the country," Silver said at the skills clinic (via Times of India).
Today, the Jr. NBA program is stronger than ever.
MORE: Kings' roster for the NBA India Games 2019
The program has engaged more than 10M youth across 10K schools and trained more than 10,000 physical education instructors nationwide since its inception in 2013. The 2018-19 program was the largest to date, reaching more than 6.5M youths from 7,900 schools across 34 cities. The 10 best performing boys and 10 best performing girls at the 2019 Reliance Foundation Jr. NBA National Finals represented India in the second annual Jr. NBA Global Championship.
Another venture by the NBA in India - the ACG NBA Jump program - just completed its fourth year. It is an annual search for deserving prospects that could be selected to receive scholarships and training at the NBA Academy India.
For more updates and stories on the NBA India Games 2019, you can follow NBA.com's page dedicated to the historic event.