Over the last couple of years, brothers Rannvijay and Harman Singh along with moderators/hosts Manas Singh and Ridhima Pathak have been regulars on NBA's weekend pregame and postgame shows in India - Around the Hoop and Saturday Morning Live.
NBA.com spoke to all four of them to discuss the first-ever NBA India Games, it's potential impact and their love for basketball.
NBA.com: What are you most excited for about the NBA India Games?
Rannvijay Singh (Panel member on Saturday Morning Live & NBA India ambassador): I'm super excited to watch the action live in my home city. Having being associated with NBA India as an ambassador for so long, I knew this was in the pipeline but to see it come to life is just unbelievable. I can't wait for everyone in India to witness NBA magic in Aamchi Mumbai.
Buckle up for a ride with @RannvijaySingha through the streets of SacTown!
The @SacramentoKings are coming to Mumbai for the #NBAIndiaGames on October 4 & 5.#VisitCalifornia @VisitCA pic.twitter.com/Aea0O76Zvp

- NBAIndia (@NBAIndia) September 30, 2019
Harman Singh (Panel member on Saturday Morning Live): Growing up playing basketball, this is a dream come true especially because I'll be courtside covering the action as an expert for Sony TV & NBA India.
MORE: NBA India Games - Basketball Experts Roundtable Part 2
Ridhima Pathak (Host of Around the Hoop): What I'm I most excited about the NBA India Games? The fact that it is coming to India for the first time. The fact that I have hosted the NBA's shows for three seasons now and I really have not had an opportunity to actually see a live game. I'm going to be watching a live game and not just that but hosting it, talking about it and talking to players.
That coming to life is something that I'm really really excited about.
Manas Singh (Host of Around the Hoop/Saturday Morning Live): Where should do I begin? I have been watching the NBA since I was a kid and now here we are. This is huge for basketball in our country. Not just basketball, this is probably one of the biggest sporting events in the history of India. I will be watching an NBA game live for the first time, the icing on the cake is that I will be presenting it - COURTSIDE. It doesn't get bigger and better than this.
NBA.com: Your most memorable experience/meeting with an NBA player on the sets?
RS: I have been going to the All-Star games for a couple of years now and have had the fortune of meeting my basketball idols including being face-to-face with the one and only Michael Jordan, this year in Chicago.
MORE: NBA India Games - By the Numbers
HS: In 2018, I had the opportunity to go to LA for the All-Star weekend and I got to meet the legendary Ray Allen, Derek Fisher and was right there when Team LeBron took on Team Steph in the All-Star game.
RP: I was very new to the NBA when I was hosting my first season. I got an opportunity to do an entire Facebook Live with Shawn Marion, the Matrix, at the Facebook office in Mumbai. I think that was a very memorable moment for me because the interview went really well and we got great responses. The fact that I met Shawn Marion and the fact that it was happening at the Facebook office. It was a good experience.
MS: I remember the first duo I worked with were Robin Lopez and Seth Curry. Seth is considered one of the smaller athletes in the league and he is probably 6 inches taller than me. Robin felt like he was from another planet but both so humble, so kind and so funny. I have been blessed as I had the opportunity to meet the likes of Kenneth Faried, Rashard Lewis, Shawn Marion to name just a few, all so talented and so down to earth. Its something which I will always remember.
The interaction with Robert Horry is the one that stands out. The man played for my beloved San Antonio Spurs and also won two rings with them.
NBA.com: What do you love about the game of basketball? When did you first start watching the NBA?
RS: I owe the game pretty much everything. Basketball was something I was passionate about while growing up and could spend hours playing it. I played Nationals for Delhi and took my college to multiple championships as the captain. It has taught me a lot in life and I'll always cherish my time on the court. I started watching NBA in the early 90s when the Bulls took over the league and eventually the world.
HS: The love for the game comes from my parents who were both accomplished basketball players in their time. Like a lot of people across the world, I got introduced to the NBA with Michael Jordan's Chicago Bulls and their dream run in the 90s.
RP: I have seen the NBA before and also I was hosting the UBA (United Basketball Alliance), the Indian private league of basketball. So, I was pretty well versed with basketball and I was watching the NBA before but not so much in-depth. Like watching every single game, that I didn't do before. That came as I became the host. Even before, when I was preparing to be the host of it, was when I started watching every single game with the eye of a person who's trying to analyse the game rather than just having a fan moment.
MS: My oldest sporting memory is watching the Bulls vs the Jazz in 1996. My uncle had come down from Detroit and I clearly remember Karl Malone dominate the paint but Michael Jordan captured my imagination. What a guy!
That is when the love affair began. Once you get hooked to the NBA, it's tough to get rid of this addiction.
NBA.com: Favorite current NBA player and team? Why? Favorite NBA player from among the Kings & Pacers?
RS: No questions, Steph Curry is my man. He has single-handedly changed the way the game is played. I love his energy and attitude. I'm excited to watch De'Aaron Fox, Buddy Hield and my friend Harrison Barnes come to India and play.
HS: My favorite team is the Golden State Warriors. I love the Splash brothers - Steph Curry & Klay Thompson. From the Kings and Pacers, I'm very excited to see De'Aaron Fox.
RP: It's going to be a little cliche but LeBron James is everybody's favorite. From the two teams coming to India, I quite like Buddy (Hield). I like Yogi (Ferrell). Looking forward to them.
MS: The San Antonio Spurs!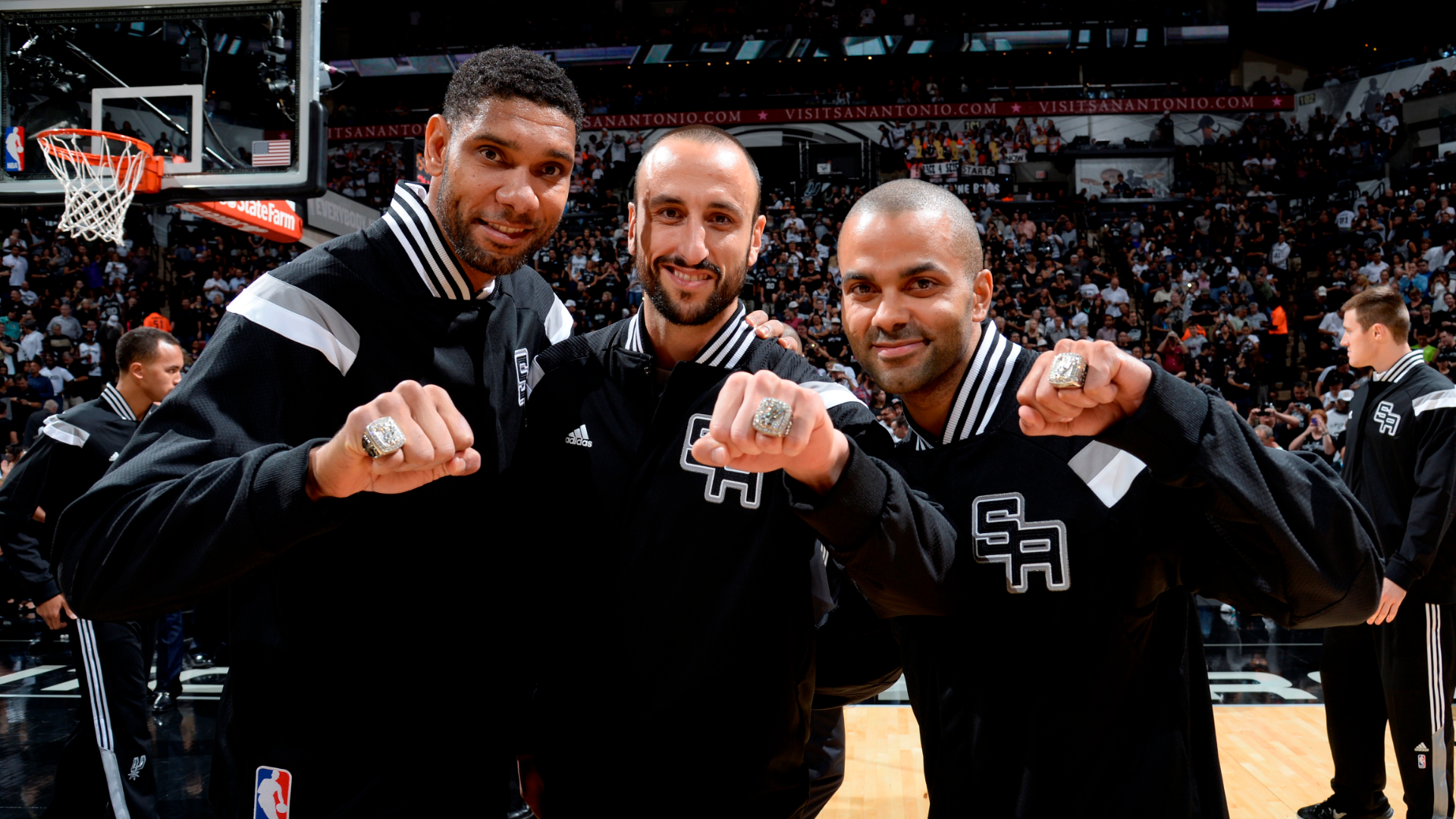 My all-time favorites are Tim Duncan, Manu and Tony Parker. Ahhh those were the days. I expect big things from Dejounte Murray this season. Overall in the league, I feel Kawhi Leonard is the real deal.
In the Kings - I am really excited to see De'Aaron Fox, who is so quick and last season he showed how good he can really be. I'm also a huge admirer of Harrison Barnes.
NBA.com: Your opinion on the potential all-round (social, economic and marketing) impact of the NBA India Games?
RS: It doesn't get any bigger than this, I feel the NBA India Games will push the ballers in the country a lot and give them the ability to dream big.
HS: I feel it's one of the biggest sporting events in the country ever, it will not only boost the basketball playing community but also give them the confidence to persue basketball as a career. The dream of having an Indian player become an NBA legend isn't far anymore.
RP: Marketing impact of these games coming to India? That is a business point of view that usually an artist would not have much knowledge about. All I can say is that there are so many NBA schools and during our shows, we conduct an hour of live session. We take live calls and we always are overloaded with calls. We cannot extend the time anymore and that is a reason a lot of people complain on Twitter and to us that you know I have been trying to call in but my call isn't going through.
MORE: NBA India Games - A hoop dream come true
That just goes to show that there is a big big market out there. There is a large Indian audience out there who actually follow the sport a lot. To actually watch the match, you have to wake up at 6 AM. There is a very good market and there is a very passionate following for the game and for them it (NBA India Games 2019) is a great move.
The fact that the NBA is coming to India will allow that audience to relate even more because many of them who have not seen a live NBA game will be able to see the live NBA game.
Also, we have a lot of NBA schools. We have a lot of youngsters taking up basketball. We show these features on our shows - the NBA Weekly and Around the Hoop - all the time on how youngsters are so involved in it. When we go and shoot outdoors, there are bunch of kids who are playing basketball. They are not just playing it, they are following the sport.
MORE: Evolution of the NBA viewing experience in India
Everybody from Giannis Antetokounmpo to your LeBron James to your KD to your Stephen Curry. They know everybody, so, they are actually watching the game. They are wearing those jerseys. For those kids to get inspired having watched the NBA athletes, felt them, and talked to them. I think it's going to take the passion for the NBA and basketball to the next level.
So, that way, I think it's fantastic.
MS: I am no expert but I hope these two games make people realise that the NBA cares enough to come all the way down here. I hope parents have a look and encourage their kids to take up the sport. ANY OTHER SPORT THAN CRICKET.
The views on this page do not necessarily reflect the views of the NBA or its clubs.
For more updates and stories on the NBA India Games 2019, you can follow NBA.com's page dedicated to the historic event.