The Sacramento Kings' roster for the NBA India Games 2019 has a good blend of experience and youth. One of the players with a huge role in the franchise's youth movement is sophomore Marvin Bagley III.
Bagley completed his rookie season with averages of 14.9 points and 7.6 rebounds on 50.4% shooting from the field. Playing in 62 games, he was named to the NBA's 2018-19 All-Rookie First Team.
Background
Marvin Bagley III was born in Tempe, Arizona on March 14th, 1999.
High school & College
As a freshman, Bagley went to Corona del Sol High School in Tempe, Arizona. Then, as a sophomore, he attended Hillcrest Prep in Phoenix, Arizona.
In 2016, he moved to California to attend Sierra Canyon School in Chatsworth but he was ruled ineligible to play due to California Interscholastic Federation (CIF) rules. During his final season there, he averaged 24.9 points and 10.1 rebounds, and was named to the All-USA Today First-team in 2017.
MORE: Fast facts - Kings' De'Aaron Fox
For college, Bagley committed to Duke University.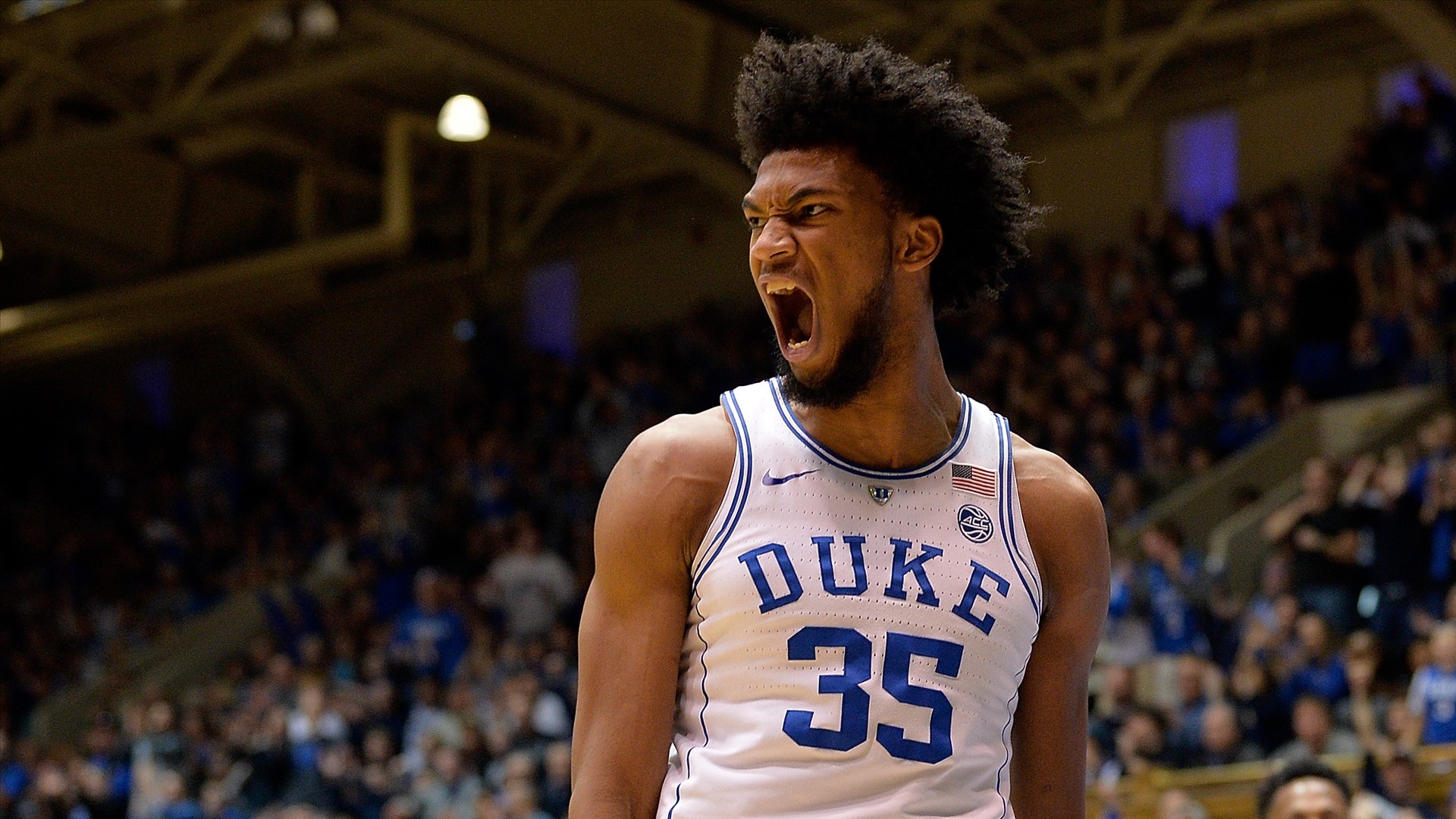 Through the 2017-18 season, he led the Duke Blue Devils to a 25-6 regular-season record. In the NCAA Tournament, the Blue Devils were eliminated in the Elite Eight, losing 81-85 to Kansas.
In 33 games for Duke, Bagley averaged 21.0 points and 11.1 rebounds on 61.4% shooting from the field. For those averages during his lone college season, Bagley received multiple recognitions - 2018 ACC Player of the Year, 2018 ACC Rookie of the Year, 2018 First-Team All-ACC, and the Consensus first-team All-American.
He was rewarded with the Pete Newell Big Man Award, an award given to the best low-post college player each season by the National Association of Basketball Coaches since 2000.
NBA experience
Bagley was selected with the second overall pick in the 2018 Draft by the Sacramento Kings.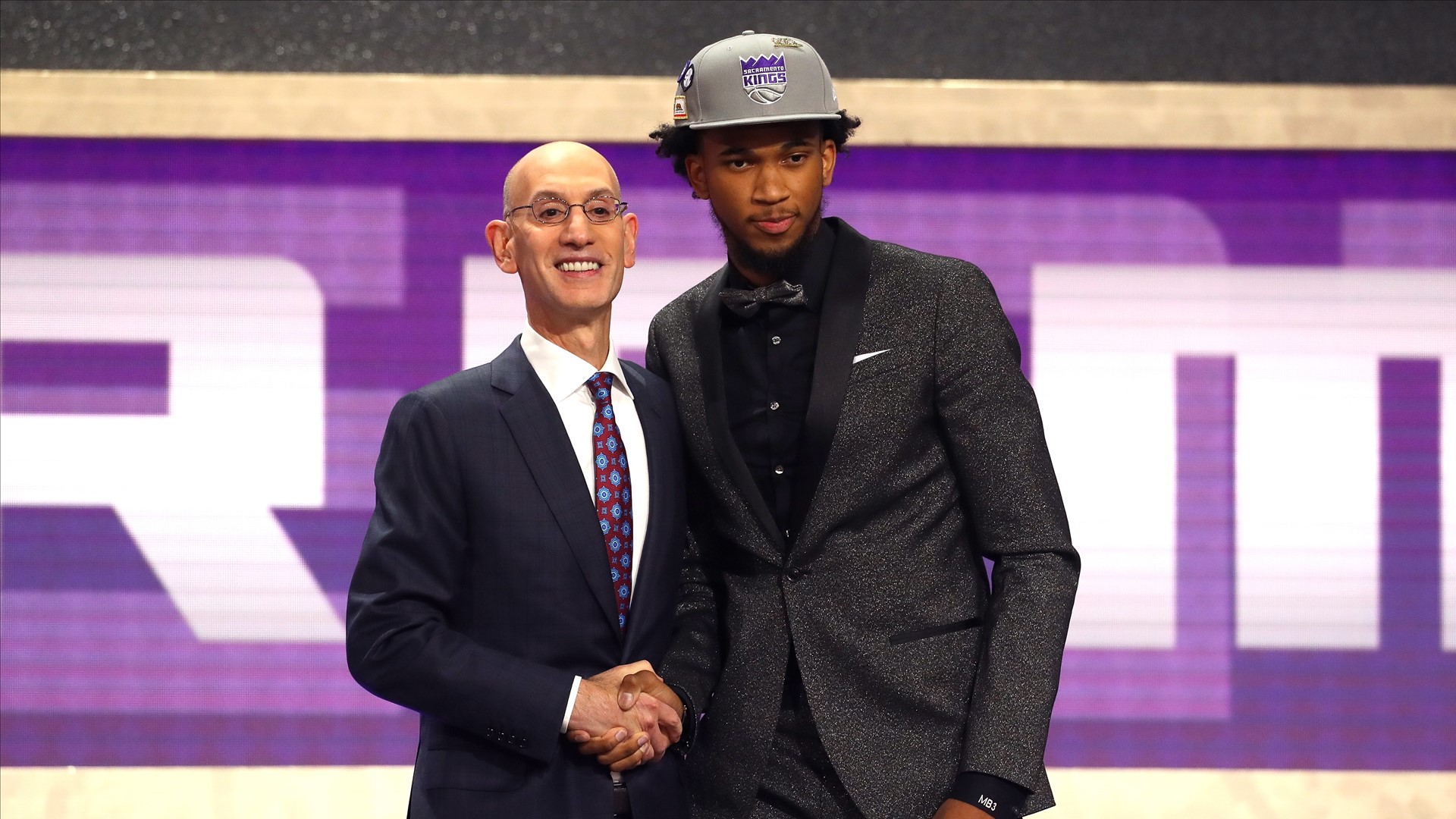 He made his debut for the Kings in the team's season-opener against the Utah Jazz, finishing with six points and five rebounds in 12 minutes of playing time. A month later, he recorded his first career double-double (15 points, 13 rebounds) off the bench in a four-point win against the Oklahoma City Thunder.
MORE: Fast facts - Kings' Buddy Hield
His career-high of 32 points (10-15 FG's) came against the Phoenix Suns just before the 2018-19 All-Star break in a 13-point win.
Skill set
At 6-10, Bagley is a very agile big man. Aged just 20, alongside Fox, Hield, and Harry Giles, he is a critical member of the franchise's young talented core.
In his second season, Kings' guard Fox finished among the top three for the Most Improved Player Award. Can Bagley display the same growth in his second season?
For more updates and stories on the NBA India Games 2019, you can follow NBA.com's page dedicated to the historic event.