NBA legend and five-time All-Star Tim Hardaway Sr. is visiting India this week, participating in basketball clinics in both Mumbai and Bengalore.
"Basketball has taken me to many places around the world and I'm excited to be in India to meet with the fans and do my part to further the development of the game," said Hardaway.
The first clinic for was held on Tuesday for grade school youth in Jamnabai Narsee, Juhu. Hardaway Sr. participated alongside local children in a series of basketball drills while also speaking, signing autographs and posing for pictures.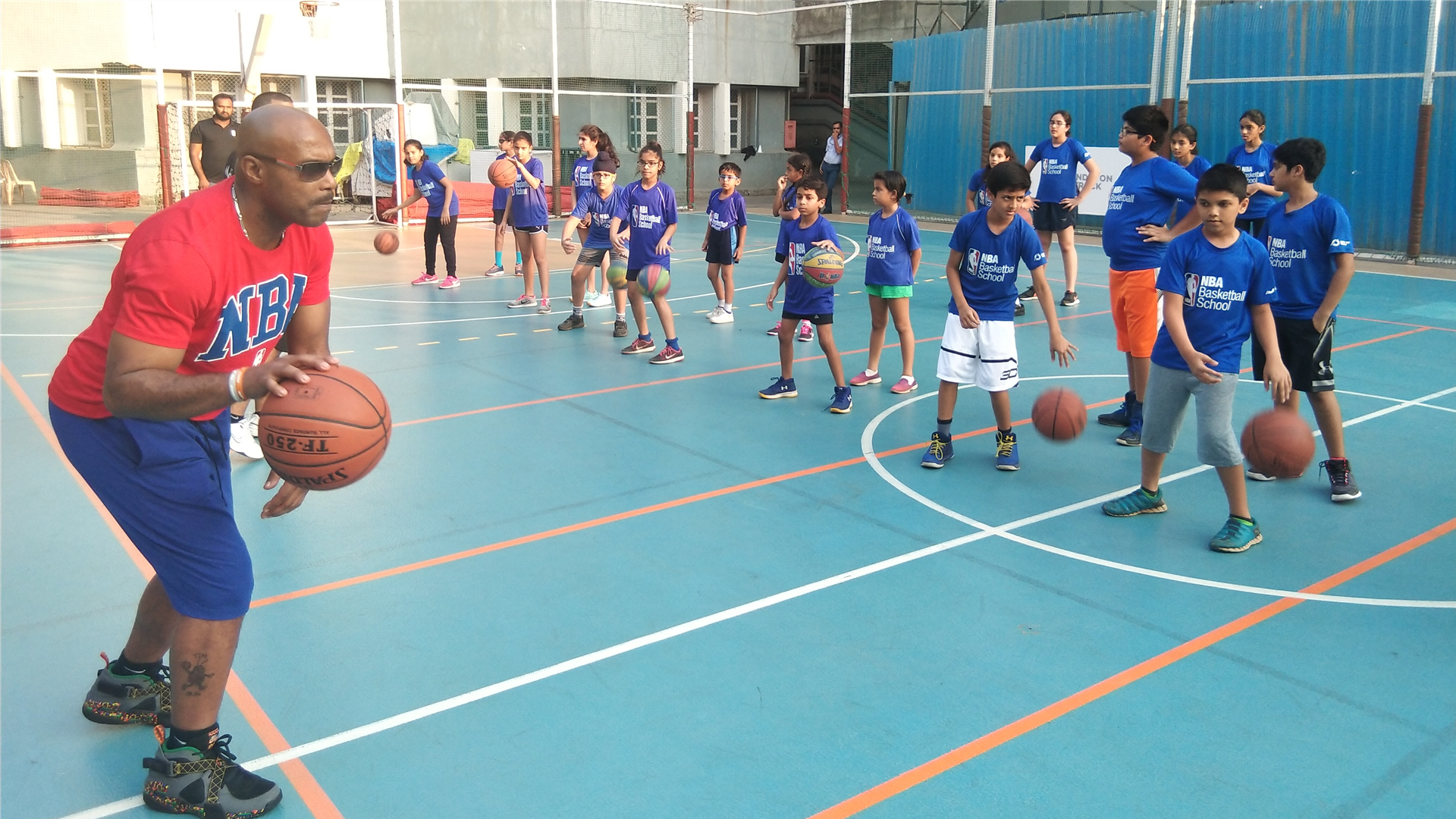 He's scheduled to run two more clincis in Bengalore on Thursday and Friday before returning to Mumbai for a live appearance on Sony Ten's wraparound NBA show 'Saturday Morning Live'.
The clinics are a part of the NBA Basketball School, tuition-based basketball development programs around the world open to international male and female players age 6-18. The first NBA Basketball School was launched in April 2017 in Mumbai as part of an agreement with India On Track. There's also a location in New Delhi in addition to locations all around the world in countries like Brazil, Greece and Turkey.
As part of the Children's Day celebration, he also hosted a meet and greet for fans on Wednesday at the McDonald's on High Street Phoenix in Mumbai.
A 1st-round pick in the 1989 NBA Draft, Hardaway Sr. averaged 17.7 points and 8.2 assists per game over a 14-year career that included stints with the Golden State Warriors, Miami Heat, Dallas Mavericks, Denver Nuggets and Indiana Pacers. An All-Star with both the Warriors and Heat, Hardaway Sr. was an integral part of Golden State's famed 'Run TMC' trio alongside Chris Mullin and Mitch Richmond. They played two seasons together and were the NBA's highest-scoring trio.
Hardaway Sr. has been a finalist for induction into the Basketball Hall of Fame.