The second-round series between the Milwaukee Bucks and Brooklyn Nets should be special.
Not only is it a matchup between two of the league's best teams, it's a series loaded with star power, headlined by two-time MVP Giannis Antetokounmpo and Brooklyn's Big Three of Kevin Durant, James Harden and Kyrie Irving.
Both teams are incredibly deep as well. From Khris Middleton and Jrue Holiday to Joe Harris and Brook Lopez, there's no shortage of talent.
Ahead of the matchup, two members of our NBA.com Staff held a fantasy draft made up of players from the Bucks and Nets.
Should Durant or Antetokounmpo go No. 1? In what order will Irving, Harden, Middleton and Holiday go? Where will Harris, Lopez, P.J. Tucker and Blake Griffin land?
Here are the results.
Draft Order
Gilbert McGregor (@GMcGregor21) got the No. 1 pick and Scott Rafferty (@crabdribbles) got the No. 2 pick.
We did a snake draft, so the order flipped after each round.
The only rule: Spencer Dinwiddie and Donte DiVincenzo weren't available due to injuries, but Jeff Green was because his availability for the series is still up in the air.
Draft Results
1. Kevin Durant, Brooklyn Nets (Team McGregor)
2. Giannis Antetokounmpo, Milwaukee Bucks (Team Rafferty)
3. James Harden, Brooklyn Nets (Team Rafferty)
4. Kyrie Irving, Brooklyn Nets (Team McGregor)
5. Jrue Holiday, Milwaukee Bucks (Team McGregor)
6. Khris Middleton, Milwaukee Bucks (Team Rafferty)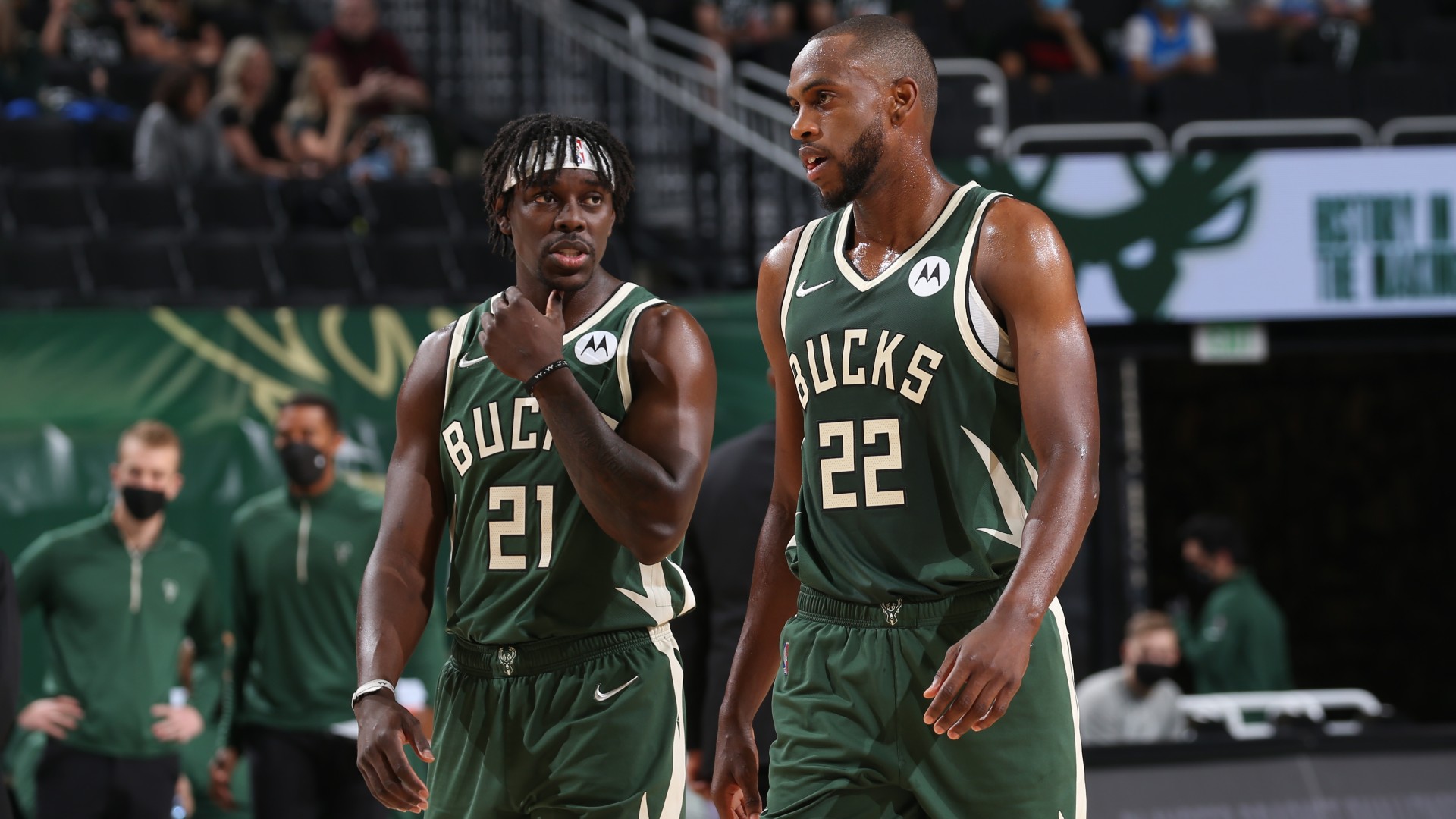 7. Joe Harris, Brooklyn Nets (Team Rafferty)
8. Brook Lopez, Milwaukee Bucks (Team McGregor)
9. Bobby Portis, Milwaukee Bucks (Team McGregor)
10. P.J. Tucker, Milwaukee Bucks (Team Rafferty)
11. Jeff Green, Brooklyn Nets (Team Rafferty)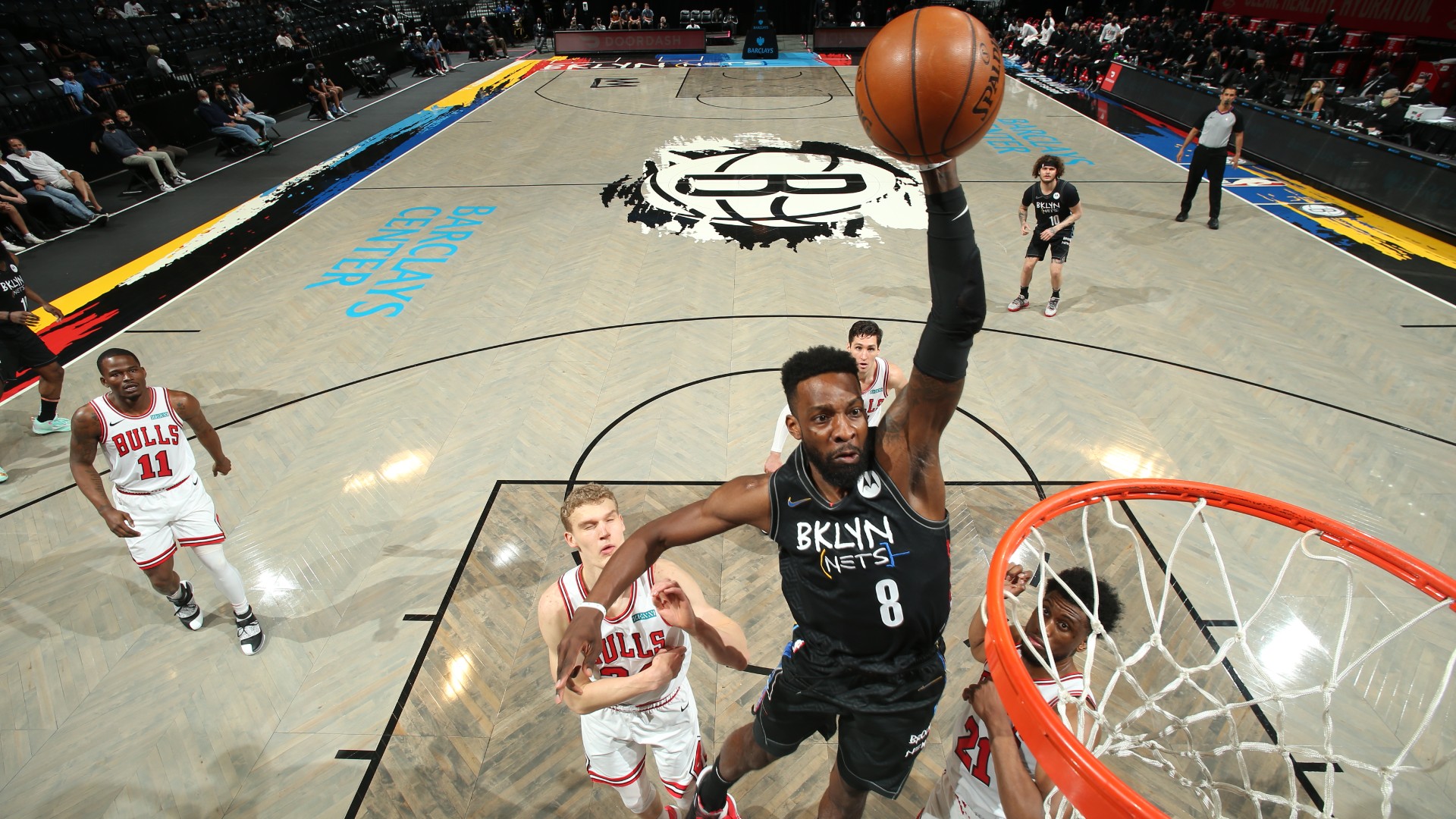 12. Bryn Forbes, Milwaukee Bucks (Team McGregor)
13. Bruce Brown, Brooklyn Nets (Team McGregor)
14. Nicolas Claxton, Brooklyn Nets (Team Rafferty)
15. Blake Griffin, Brooklyn Nets (Team Rafferty)
16. Pat Connaughton, Milwaukee Bucks (Team McGregor)
Team McGregor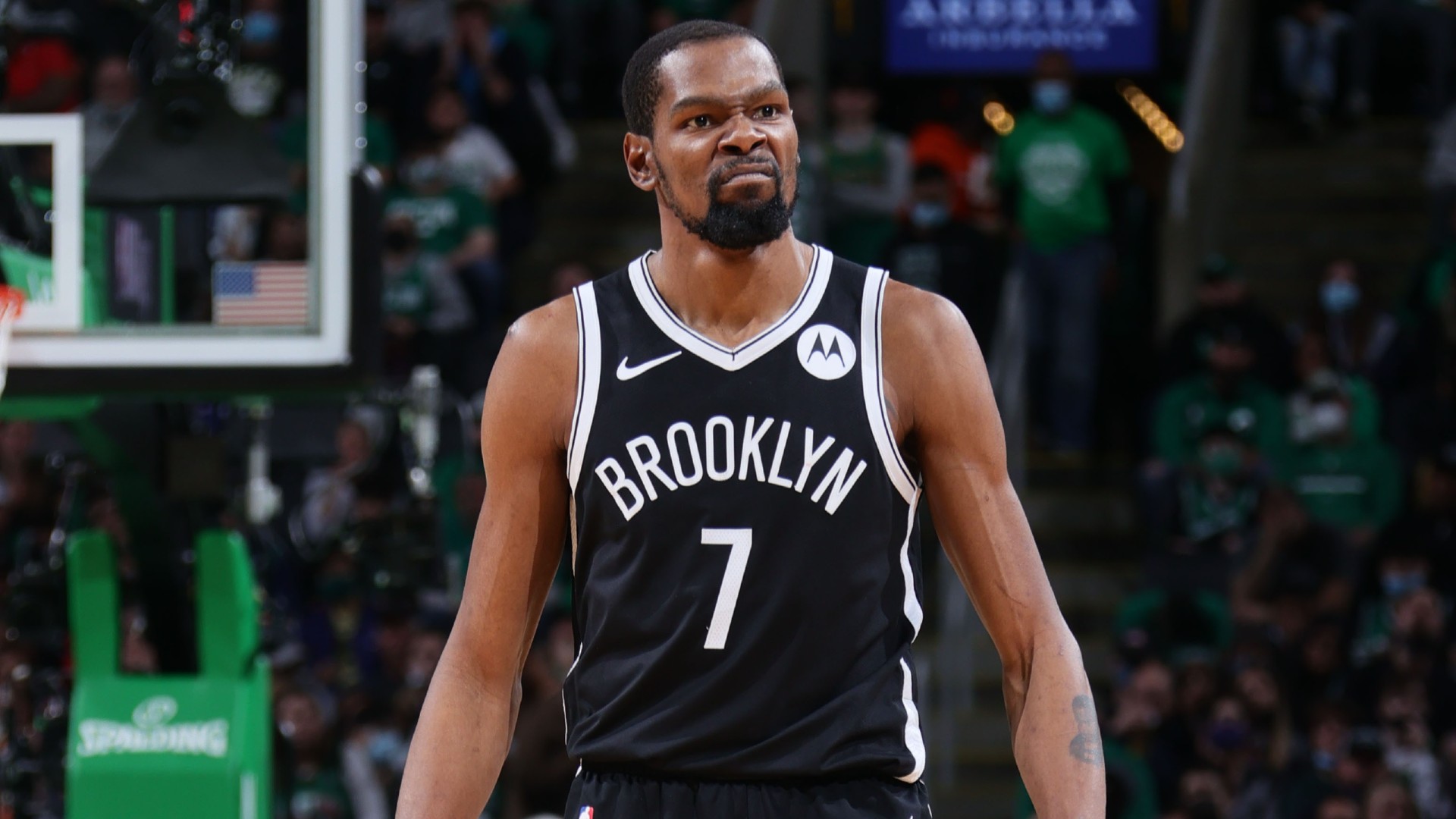 PG: Kyrie Irving, Bruce Brown
SG: Jrue Holiday, Bryn Forbes
SF: Kevin Durant, Pat Connaughton
PF: Bobby Portis
C: Brook Lopez
Having the No. 1 pick comes with some pressure, but it was a no-brainer to go with the guy who averaged 32.6 points on .546/.500/.915 shooting splits in the opening round.
He's again the most unguardable player in the league, and he's got his argument for being the best player in the league, too.
It's not too difficult to build around KD, and I like what I was able to do in getting Irving fourth, followed by Holiday, who is the definition of a two-way ace. Both Irving and Holiday shot around 39 percent from 3 this past season, meaning this team will have the necessary floor spacing to allow each of my first three picks to operate in isolation while making you pay for helping too much.
When I shifted my focus to the frontcourt, I went with Lopez and Portis, who each turned in impressive first-round performances in Milwaukee's sweep of Miami.
Lopez is just one year removed from earning an All-Defensive Second Team selection and, in the past, has displayed an ability to stretch the floor. Portis, who shot over 45 percent from deep in the regular season and in the opening round of the playoffs, can also space things out on offence.
My frontcourt might look thin, but I'm not afraid to go with Durant at the 4 or 5 in small-ball lineups.
To round out the roster, I added more shooting with Forbes and Connaughton, while Brown was employed as a jack-of-all-trades that could play - and defend - multiple positions while bringing grit and physicality.
We'll hit shots, we'll defend and we've got some scary scorers. I like it.
- McGregor
Team Rafferty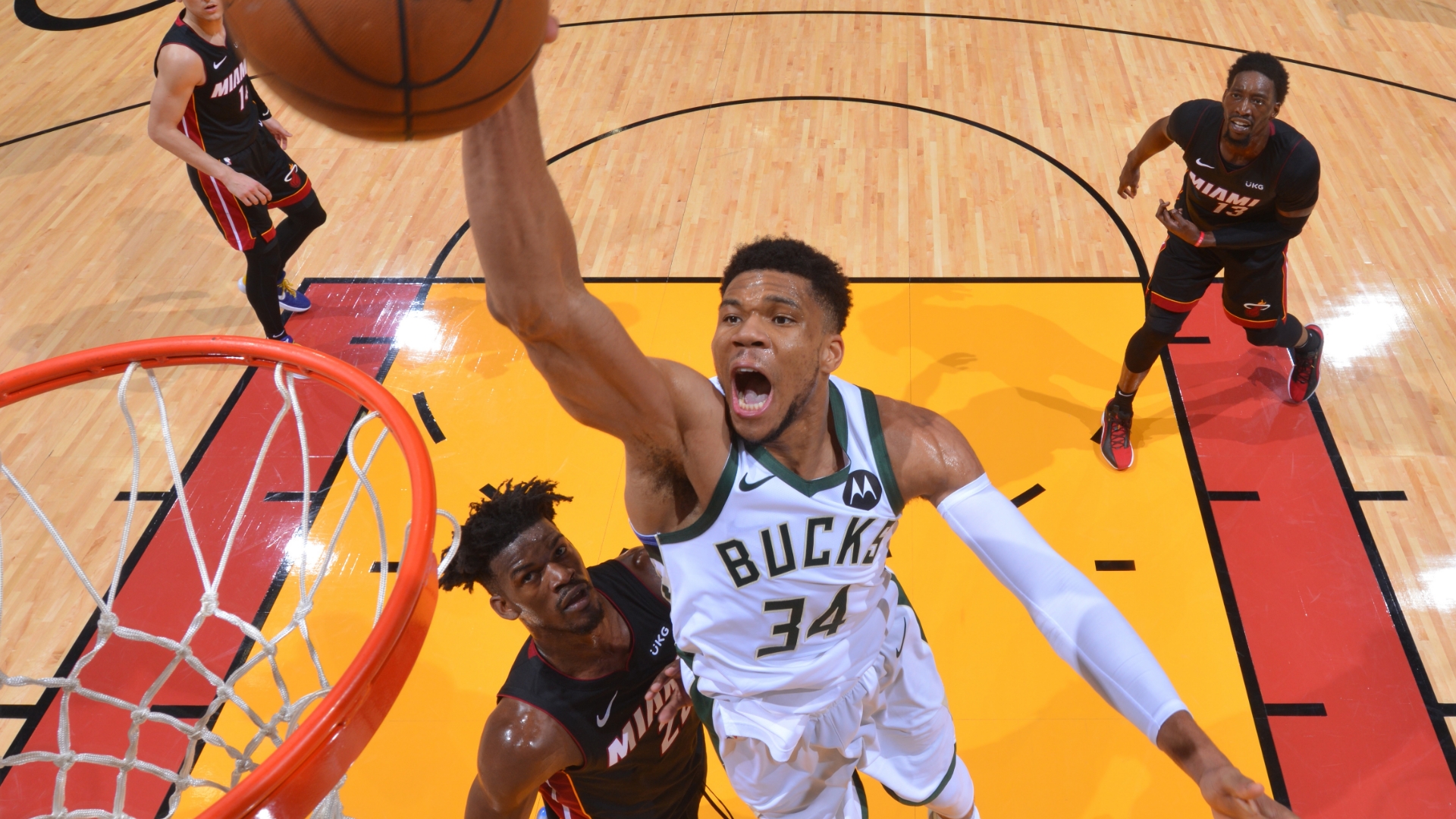 PG: James Harden
SG: Joe Harris
SF: Khris Middleton
PF: P.J. Tucker, Jeff Green, Blake Griffin
C: Giannis Antetokounmpo, Nicolas Claxton
I have more than enough playmaking with Harden, Middleton and Antetokounmpo, so my plan was to load up on shooters and versatile defenders.
Harris, Tucker and Green tick both of those boxes.
Harris has led the NBA in 3-point percentage twice in his career, Tucker has long been one of the league's best corner shooters and Green shot a career-best 41.2 percent from 3-point range this season. To boot, Tucker and Green are both multi-positional defenders who we can throw at Durant and trust to stick with Irving on an island.
Harris isn't known for his defence like Tucker and Green are, but he can hold his own on that end of the court.
With my two other picks, I went with Claxton and Griffin to give me some more size and save Antetokounmpo from having to play centre all of the time.
I like the two-way makeup of my team, although our success hinges on Harden and Antetokounmpo, uhh, being cool with each other. If they can get on the same page, they would make for a dynamic duo Gil's team has no chance in slowing down.
- Rafferty
The views on this page do not necessarily reflect the views of the NBA or its clubs.