This weekend marks the fourth of five straight Sundays in which the NBA will play in primetime in India. You can catch the action this Sunday at 10:00pm IST on Ten 1 and Ten 3.
The Milwaukee Bucks have been the NBA's best team the entire season. Leading the way is MVP candidate Giannis Antetokounmpo who is emerging as perhaps the next face of the NBA. This game won't be easy, however, as the Atlanta Hawks are a young, hungry team led by rookie sensation Trae Young who is making a late push for Rookie of the Year.
Here are some of the bigger storylines to look out for!
The Greek Freak's incredible season
You don't need to dig very deep to uncover the fact that Antetokounmpo is having a truly historic season. He's currently averaging over 27.4 points, 12.5 rebounds and 6.0 assists per game, something that only Oscar Robertson has ever done.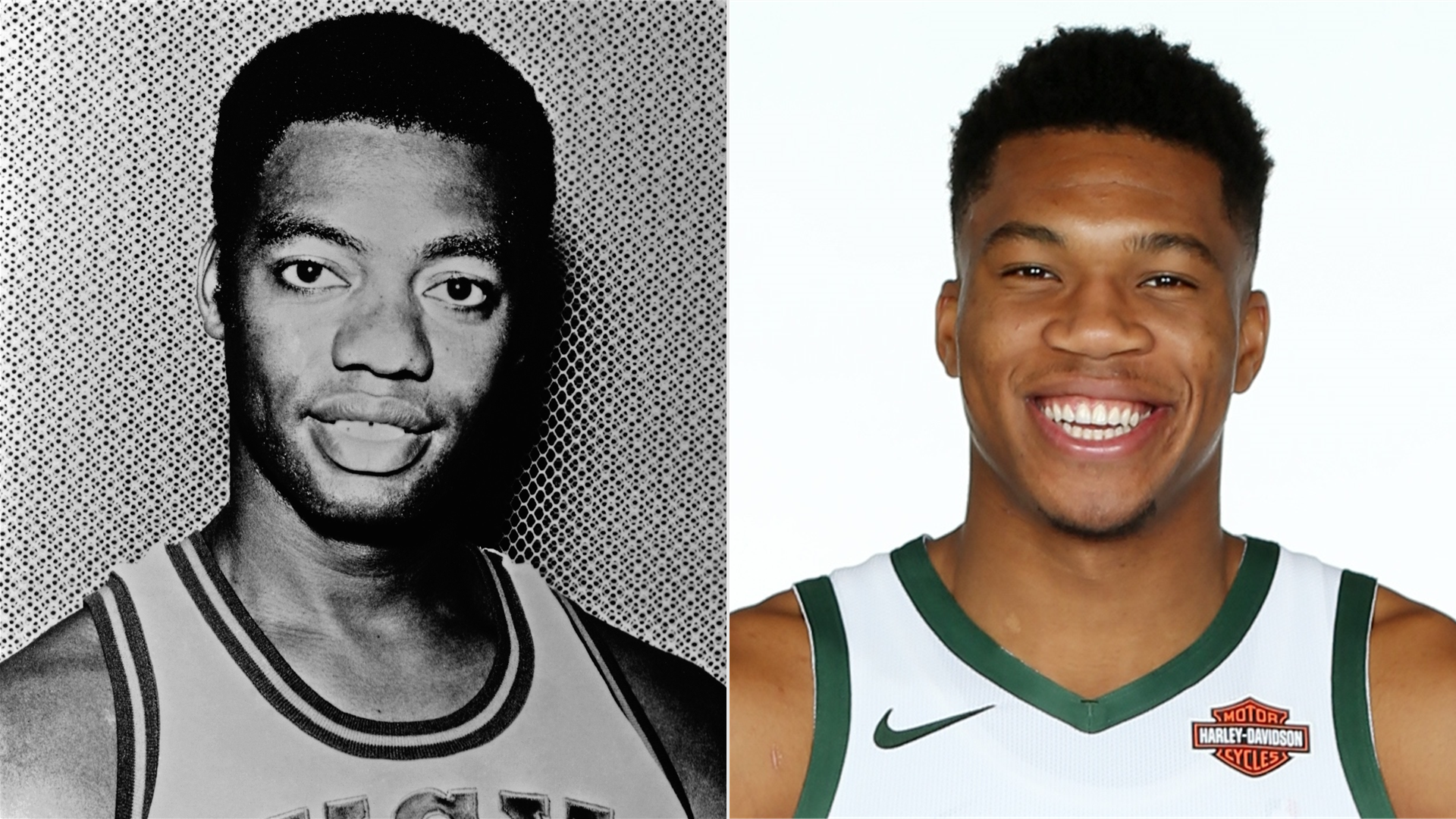 However, when you take into account the fact that he's playing just under 33 minutes a game - over 11 fewer than Robertson when he put up that same stat line - it becomes clear that on a per-minute basis, no player in the entire history of the NBA has been as productive as Antetokounmpo has been this season.
Combined with the fact that the Bucks will almost assuredly finish with the best record in the NBA, it's no secret why Antetokounmpo has emerged as a favourite to win his first MVP award.
MORE: Has Giannis taken the torch from LeBron?
And yet what he's doing isn't nearly as impressive as how he's doing it.
Dunking Everything
If you've watched the Bucks this season (or any season for that matter), chances are you've seen the Greek Freak dunk... a lot.
In fact, nearly 40 percent of his made shots have been dunks, a number greater than even Shaquille O'Neal during the peak of his prime with the Los Angeles Lakers.
Of course, we've seen players dunk this frequently before. O'Neal, Dwight Howard and DeAndre Jordan are all prime examples from over the last two decades of players who regularly rattled the rim. In fact, Antetokounmpo isn't even leading the NBA in total dunks this season. That would be Rudy Gobert, who now has more than any player over the last 20 years.
What makes Antetokounmpo different from the rest is that he does it on his own.
Whereas the behemoths that feast off of dunks typically do so with the help of a point guard throwing lobs or at the very least catching passes in the paint, Antetokounmpo is dunking everything in sight while at times acting as his team's de facto point guard and lead playmaker.
He has the most unassisted dunks by far of any player over the last two decades and has over twice as many as any other player this season.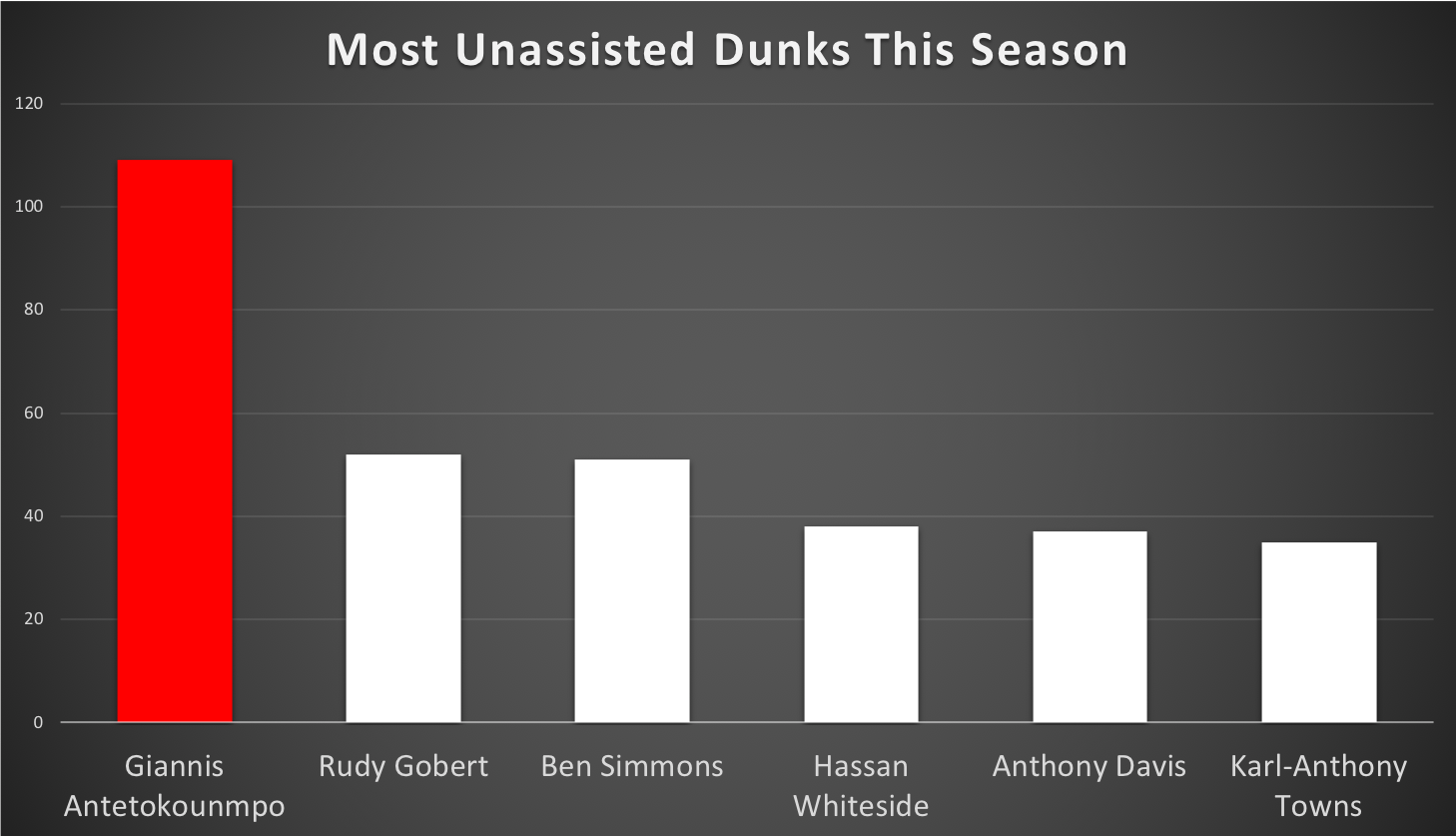 Prior to this season, no player over the last 20 years had even 100 of them, a mark that Antetokounmpo passed earlier this month with over 15 games left in the regular season.
He's scoring as many points in the paint as Shaq while racking up points on the fastbreak like Russell Westbrook. He's unlike anything we've ever seen and it all starts with his uncanny ability to create something from nothing and throw it down with authority.
Trae Young is the next Stephen Curry
There's a obvious reason why Trae Young is often compared to Stephen Curry: they both have unlimited range.
The shooting is why so many fell in love with Curry en route to winning back-to-back MVP awards in 2014-15 and 2015-16.
It's why so many have similarly fallen in love with Trae Young during a rookie season in which he's blossomed after a sluggish start.
Curry has re-written the record books when it comes to three-point shooting as entering this season, he owned the three most prolific three-point shooting seasons in NBA history.
But like Antetokounmpo with his dunking, it's not just that Curry makes a bunch of threes - it's how he does it... by pulling up from WAY beyond the three-point line, routinely sinking shots from beyond 30 feet in a way that nobody else can match.
It's a skill that he developed over time. Over the first six seasons of his career, he made one shot from 32 or more feet before then sinking 12 of them during his record-breaking 2015-16 season in which he was named the first unanimous MVP in league history. Given that nobody else made more than two of them that season, it's safe to say that Curry casually flung daggers from downtown in a way that nobody else could match.
So far this season, Young is doing the same thing... but far sooner than even Curry.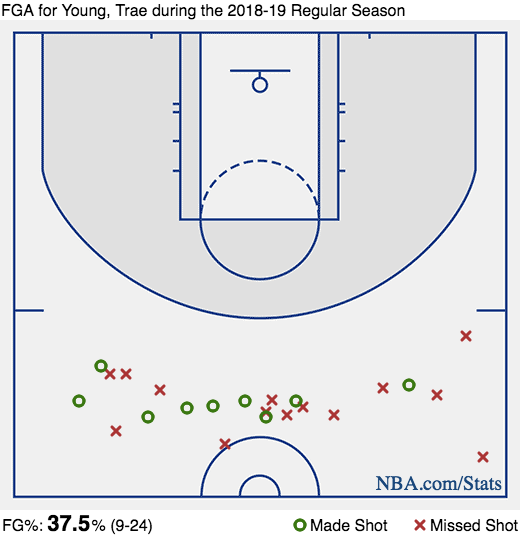 As a rookie, he leads the NBA in made shots from 32 or more feet with nine and counting. He has as many as Stephen Curry and Damian Lillard combined!
He's not just chucking either. The Hawks rookie is more accurate from that distance than players like James Harden, Kevin Durant, Bradley Beal and Kemba Walker are overall from beyond the three-point line.
Trae Young's shot-making is already appointment viewing and one of the biggest reasons worth tuning into NBA Primetime Sundays!