"My dream is to play for the WNBA and this is like one step closer to that," Parnika Srivastava said in an exclusive to NBA.com/India. "I was like really excited because I didn't expect [it]."
The Noida resident, previously part of the NBA Basketball Schools program in India, is one of five girls Indians to be selected in the NBA Academy Women's Virtual Program 2021.
The Academy's Women's Virtual Program, which shortlisted 50 girls from over 22 countries out of over 300 applications, provides the young girls with the chance to receive training from top coaches and develop their skills on and off the court to possibly achieve their dreams of playing in the WNBA.
"We were all very very happy," Shweta, Parnika's mother, said as part of the interview. "Initially, we thought it would be very difficult. We didn't expect that [acceptance] to come the first time she applied for it."
How basketball began for Parnika
The 16-year-old's basketball journey began relatively late, as she shares.
It was in Grade 5, during a break session, when all her friends decided to play the sport. Although they weren't quite aware of the rules of the game at that point, Parnika stood out with her height and play. That's where the school's coach spotted her and asked her to join the morning training sessions along with the seniors.
"They [her seniors] were playing really well. I also wanted to play like them, so I practiced and began loving the game."
MORE: Exclusive - Shomira Bidaye talks journey to NBA Academy and more
As that love for basketball continued to blossom, Parnika's received another invitation. It was her coach at a Summer Camp at the Pathways School in Noida that suggested the NBA Basketball Schools program.
NBA Basketball Schools experience
The pandemic was a hard time for any athlete, let alone an aspiring student-athlete. However, in Parnika's case, there was a way out.
"From the starting, I didn't do anything but then NBA Basketball School only started the online classes" Parnika shares. "It was really helpful for me."
Having not had the chance to even shoot, she credits her improved ball-handling skills to those classes.
Just over a month after a nation-wide COVID-19 induced lockdown was enforced in India, the NBA Basketball Schools program continued to reach out to the youth by going virtual including interactive sessions with NBA Academy student-athletes and the Academy's Technical Director Scott Flemming.
It even held a special Father's Day session which included a basketball-and-workout session for the student with their respective fathers.
The NBA Basketball School program was also a platform where Parnika's morale received a huge boost. Like in her residential complex, being the only girl in a batch of boys, she received a lot of support and motivation from the coaches while playing and training alongside boys of the same age during the virtual classes
"Generally, because of her height, mostly she played with boys. So, that I think helped her as they compete more," Shweta added.
With ample support, future looks bright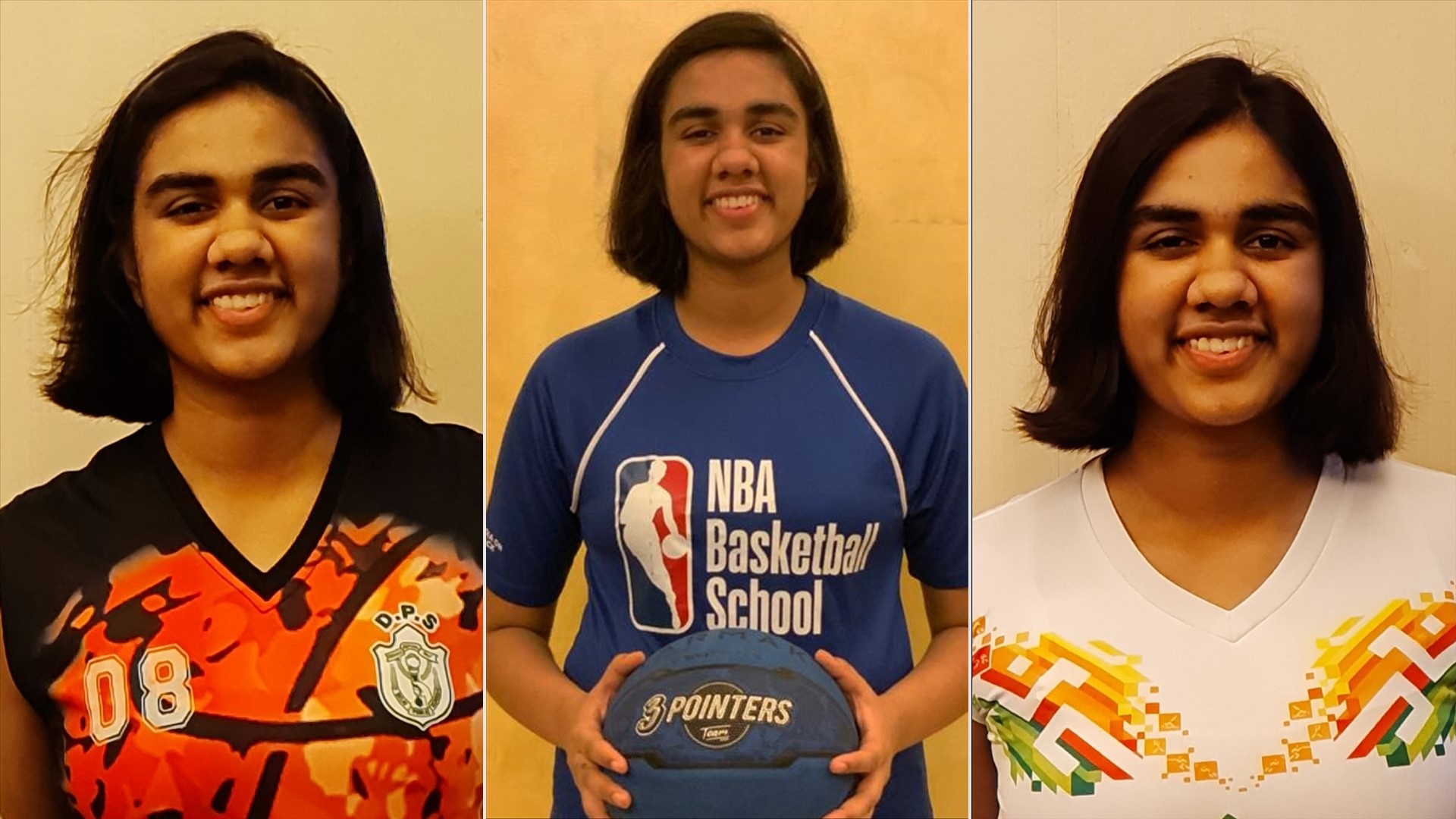 A veteran of several junior national tournaments (U-17 and U-14), and the Khelo India Games, Parnika has her sights set on the WNBA and she receives plenty of much-needed support from her parents to follow that dream.
"Academics is something where everybody is trying to do well and everybody is putting their efforts but sports is something where very few succeed actually," Shweta shared.
WATCH: Reliance Foundation Jr. NBA MVPs train with Vin Bhavnani
"We both [Parnika's parents] are engineers, so many people just think about getting their children to do engineering or medicine or something like that but we thought, she should do something different. We'll be proud of that."
Playing a similar position, Parnika is a fan of Candace Parker. While she does believe her offense in the post is one of her strengths, the young aspiring ballers still believes there's work to be done especially on her speed and agility.
The views on this page do not necessarily reflect the views of the NBA or its clubs.