After the 2021 NBA G League season ended in its bubble near Orlando in March, one of the biggest questions that consumed the basketball fans in India was - 'what's next for Princepal Singh'?
The 20-year-old had made history last year by becoming the first NBA Academy alumni to sign a professional contract with the G League.
He agreed to a one-year deal with the Ignite, a team dedicated and focused on helping the most talented players from across the world to prepare for the ensuing NBA Draft both on and off the court.
Speaking to the media for the first time since the bubble, Singh was back in the U.S to put in some offseason work, having visited India to meet his parents during the break right after the G League season concluded.
"I stay focused by speaking to them [parents] everyday over video call," Singh said, discussing how he concentrates on his workouts despite the record COVID-19 numbers coming out of India.
What's next?
"The season is done. So, my contract is over," Singh confirmed when asked about his future with the Ignite. "Right now, I'm just practicing and training. I might play with another [G League] team but I'm not sure."
This past March, Singh had become the third Indian ever after Satnam Singh Bhamara and Amjyot Singh to feature and score in the G League.
When pressed about his future plans, he reiterates not being completely sure about what lies ahead but gives a hint of what's possible.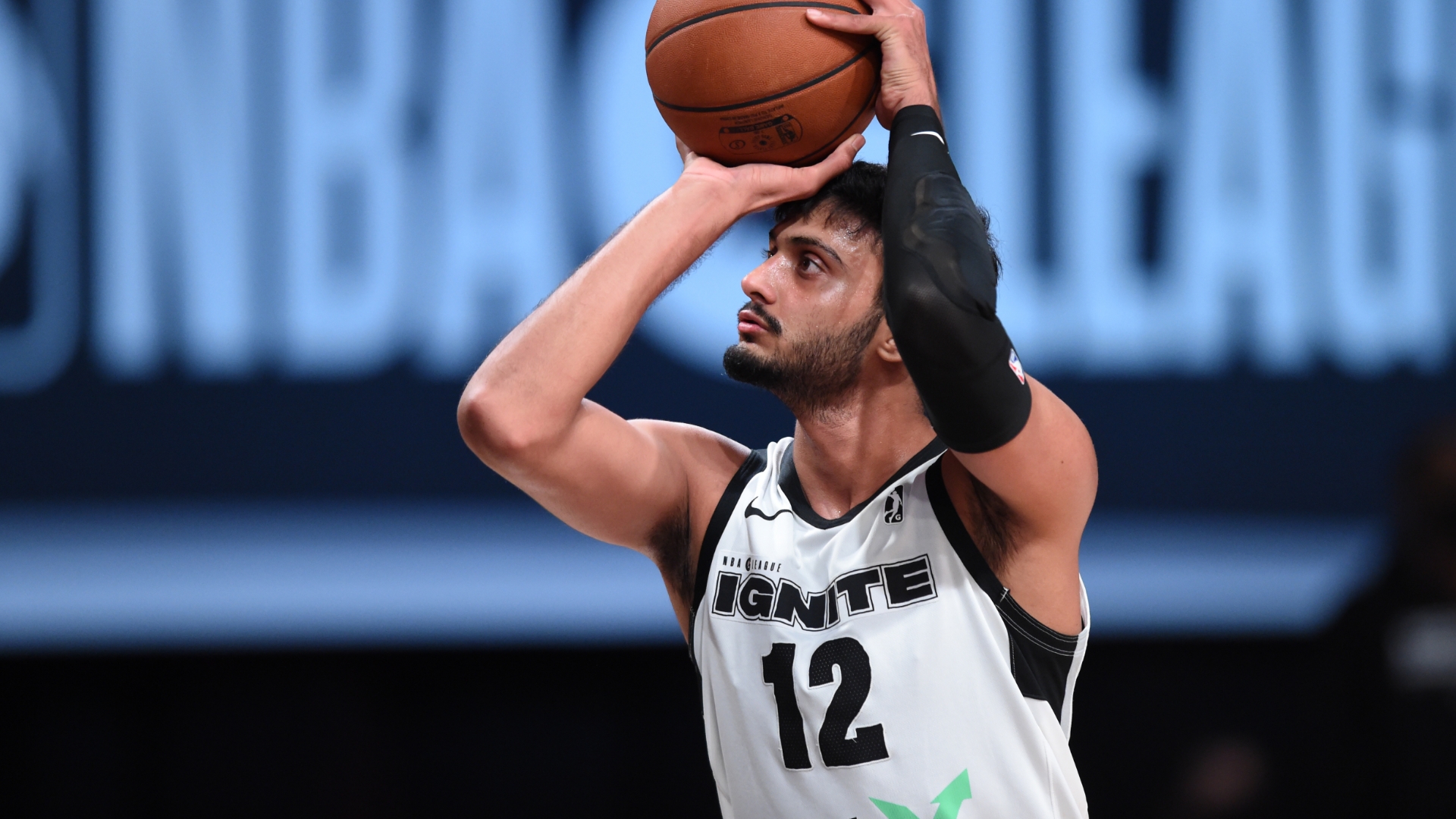 "Right now, my training is going on and it's going well. I'm not sure about what's next but I might play in the NBA Summer League or with another G League team."
As per reports, the 2021 NBA Summer League could be held in August. Given those dates, will Singh be available to represent the Indian national team?
"No plan as of now," Singh said. "No talk about that so far."
The Indian national team finished third in Group D of the 2021 FIBA Asia Cup Qualifiers are set to participate in the final qualifying tournament between all third-placed teams in August in Jakarta.
Experience with the Ignite
"The experience was great but was a little tough," Singh said about life in the G League bubble.
Despite that, Singh has a lot of positives to take and look back on from the one year with the Ignite.
"Not getting a lot of time is not a big deal because I was happy that I was on the Ignite roster and practising alongside top talent. That itself was a big deal for me."
Over the course of the Ignite's 15 regular-season games, Singh finished with a total of 25 minutes in four appearances, recording season totals of nine points and four rebounds.
that dunk though@princepal_15 x #PhantomCam pic.twitter.com/UmlrXHrHtJ

- NBA G League (@nbagleague) February 26, 2021
The limited minutes come as a result of Singh's place in the rotation, Ignite head coach Brian Shaw shared in an exclusive with NBA.com India earlier this week. On the other hand, at nearly every media availability the former 3-time NBA Champion would rave about the 20-year-old Indian's work ethic and growth.
MORE: Brian Shaw talks coaching Princepal & 2016 India trip
Singh revealed that his shooting, especially from 3-point range, and his strength were the two aspects of his game that improved the most.
"Strength training is very important," Singh said. "People in India don't do it as much, they only play basketball. Even I used to just play basketball initially but when I went to Australia [NBA Global Academy], that's when I realized how important weight training was, not just to play basketball but to play in the NBA."
With the Ignite, he was one among six young prospects that the team had signed, headlined by the duo of Jalen Green and Jonathan Kuminga.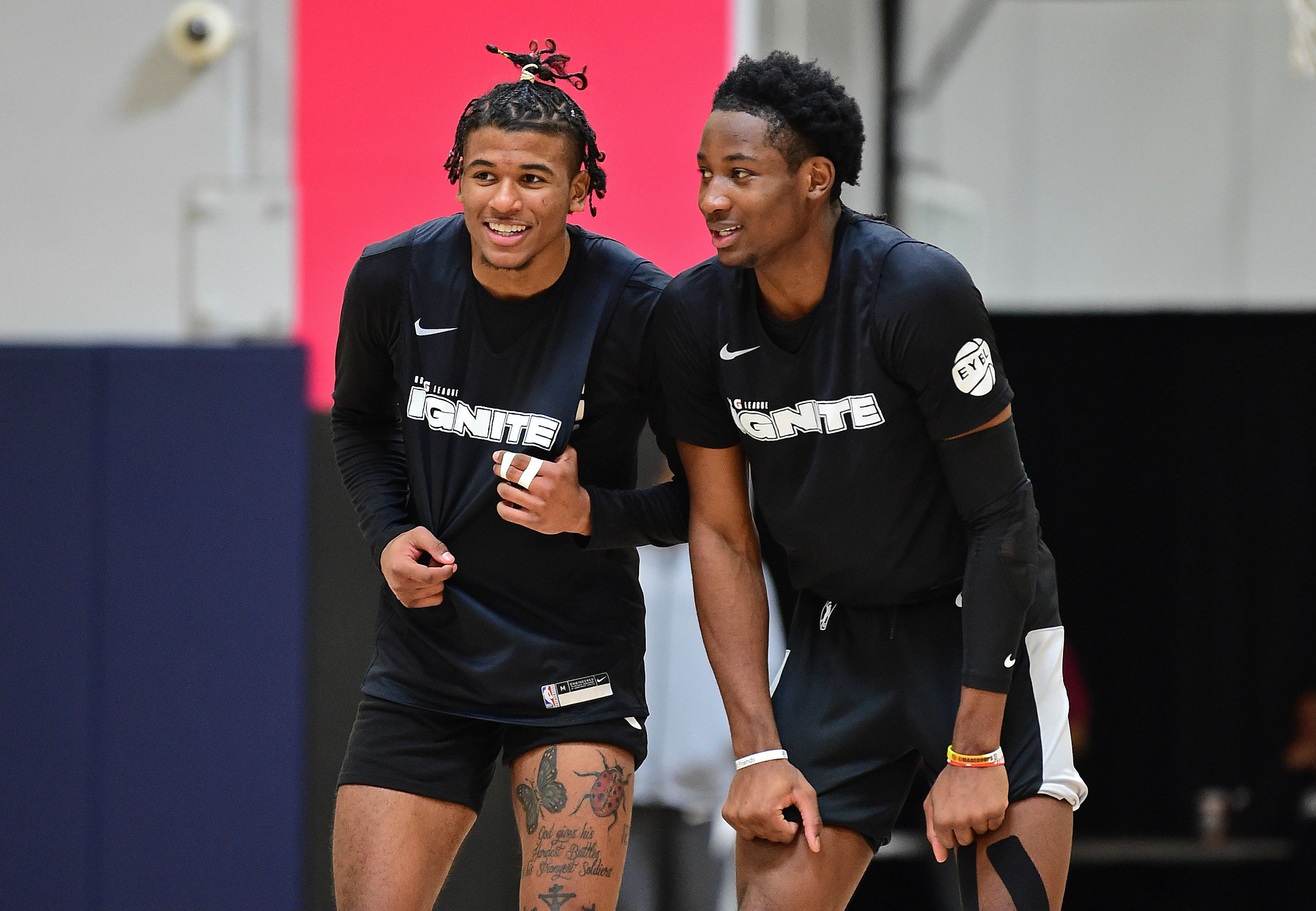 "It was really good because these guys are the top [Draft] prospects from high school," Singh began discussing his time with Green and Kuminga.
"There was plenty to learn from them. It's a matter of pride that they were in the Ignite squad and could be selected in the Top 5 in the 2021 NBA Draft."
MORE: Landmark moments from Princepal's 2021 Ignite season
Both Green and Kuminga are expected to be picked in the Top 5 in the 2021 NBA Draft. Singh, who is not on any big Draft board so far, hasn't shared his plan for the Draft but remains focused on achieving his ultimate dream of playing in the NBA.
Giving back
"It really feels great to share with others about the level I'm at, so that they can learn and also reach here," Singh said when asked about participating in a fun interaction with the young kids from NBA Basketball School program earlier this week as part of India on Track's Online Sports Festival 3.0.
A product of the NBA Academy program, Singh doesn't ever step away from giving back. His accelerated growth, since picking up the sport at the age of 15, has been assisted by his development under the NBA Academy umbrella over a period of three years (2017-20),
"When I was younger, I was in the Ludhiana Basketball Academy (LBA)," Singh said. "So, when I used to see an established senior player, I used to feel great. He used to share stuff with me and I would listen if he was pointing a mistake. It's really important for kids to learn from players."
This is the second time Singh has participated in an interaction with young aspiring ballers of the NBA Basketball Schools program after being a part of the first 'Online Sports Festival' back in September 2020.
MORE: 🎥 Every Episode of RF Jr. NBA Live Virtual Sessions 2021
"The main is dribbling and shooting when they start off," Singh said, discussing the fundamentals that young aspiring ballers should first focus on. "Once there is some growth, strength is very important in basketball."
As he wrapped up his media session to join the young kids from the Reliance Foundation Jr. NBA program for their weekly live virtual session, he shared his advice to them during these tough times.
"Stay safe. Stay healthy. Whether that's basketball or any other training exercise, do as much as it's possible at home. Stay fit and exercise daily"
The views on this page do not necessarily reflect the views of the NBA or its clubs.