Just over 48 hours after making his historic Summer League debut, Princepal Singh had his headset on and was all set to speak to the Indian journalists.
It was the first time he was part of a media availability since May and with each passing session, there seems to be a very evident growth in his confidence, maturity and personality as a whole.
It's a result of the exposure he has received over the last 10 months since he first arrived in San Francisco. Since then, from Walnut Creek, CA to the G League bubble in Orlando, and now, the Summer League in Las Vegas, residing in the States and being among elite professional basketball athletes seems to be doing its magic.
"On the court, the communication regarding the game, skills and workout has been great. I believe my English is getting better," Singh said when asked about the adjustment of living in the States.
As part of the session, Singh discussed a host of topics from his Summer League for the Kings, his offseason and his future.
Summer League debut
On Wednesday, Aug. 11 (IST), the former NBA Academy alum became only the second Indian ever and the first since Satnam Singh in 2017 to feature in the NBA Summer League in Las Vegas.
"Feels great," Singh said when asked about his landmark achievement from a couple of days ago. He checked into a Kings game against the Washington Wizards for the final 1:22 minutes and although he didn't trouble the stat sheet, it was a milestone moment for Indian Basketball.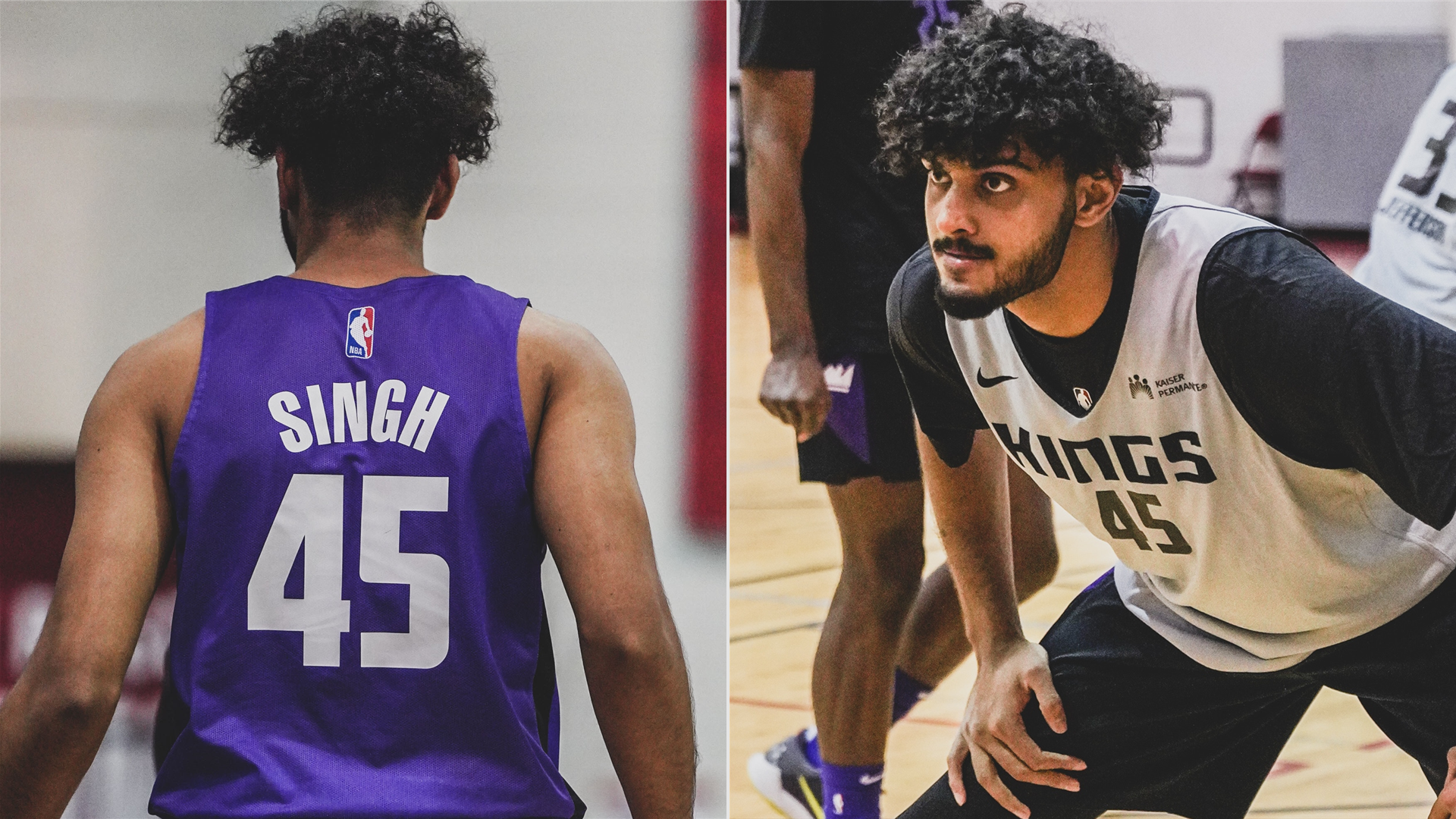 MORE: Gravity of Singh's Summer League debut for Indian basketball
"I would focus on rebounding and scoring. I would have liked to score," Singh said when asked how he would play if we were to re-live those 1:22 minutes once again. "There's no pressure. Just getting a little less playing time, that's the only pressure."
Filled with confidence, he wasn't one to dwell too much on the playing time. A former member of the G League Ignite last season, Singh shared that the coaches have indicated that more playing time could be on its way in the remaining games.
Summer League and Las Vegas experience
For the young trailblazing Indian, there's more to the Summer League experience than just on-court playing time.
Similar to his stint with the Ignite, being on the Sacramento Kings roster once again puts him alongside professional basketball players, including rookies like him.
"Off the court, we haven't had a lot of time together because we've only been together for a few days," Singh said of his chemistry with the Kings' Summer League squad. "But I've learned a lot from them including the on-court game and skill work."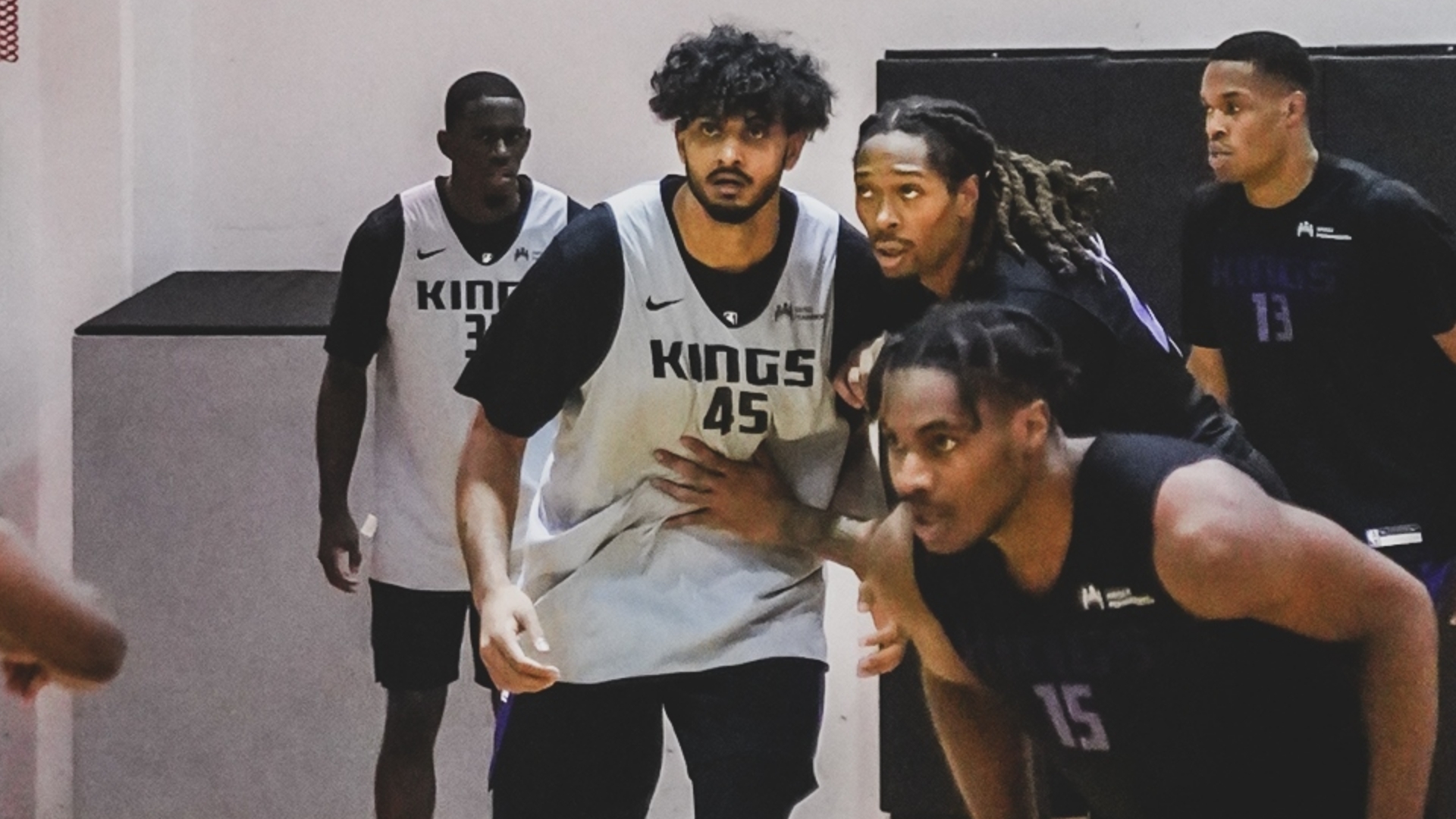 As part of his time in the Desert City of Nevada, Singh also met two important personalities, Kings' governor Vivek Ranadivé and current Technical Director of NBA Academy India, Scott Flemming.
Listing these two meetings among his most memorable experiences in Las Vegas, he recalled "I met with Scott sir for Dinner and we spoke quite a bit. He gave me the advice to keep working hard and that the feedback from coaches has been great.
"I also met with Vivek sir, here and in Sacramento. He was happy that an Indian was in Las Vegas for the Summer League and told me to keep working hard, and that they would help me."
Recapping the offseason
Singh's journey to the Summer League is a result of the hard yards he put in during the offseason.
"When I meet a Punjabi or an Indian [in Los Angeles] and I go out with them to eat," Singh said when asked to share his most enjoyable memories of his offseason.
MORE: Landmark moments from Singh's G League Ignite season
The NBA Academy alum has been in Los Angeles training in preparation for the Summer League for the better part of the past three months. All through the previous three months, Singh would regularly give his Instagram followers a morning check-in after the workout.
"I was training really hard," Singh begins. "I think my biggest improvement has been this summer. I did a lot of weight training, shooting and skill work."
When asked to speak about staying halfway across the globe from his family, Singh innocently dismisses the notion that he misses home. He chats with his father every day and insists that that three months isn't a lot and that he could stay longer.
While it shouldn't be surprising given the fact that the time he spent at the Academy (India and Global) was also away from home, there must be an appreciation for his mental fortitude and determination to remain focused during this day and age of the ongoing COVID-19 pandemic and the "bubbles" of professional sports leagues.
The Future
For Singh, the ultimate and final dream remains to make it to the NBA.
"After the Summer League, I will resume my training in LA," Singh talks about his plans after Las Vegas.
Singh's step-by-step rise has seen him tick off every milestone en route to the NBA, whether that's the Academy, G League or the Summer League. He hopes and continues to work hard for that elusive NBA contract, one that would position him to be the first-ever Indian to play in the world's top professional league.
"I'm really happy with my progression. It really feels great," Singh details. "I had never thought that I could reach so far. It still feels like a dream sometimes."
"My next goal is the NBA. I want to play for a long time, so I want to keep my body fit and have a long NBA career."
The views on this page do not necessarily represent the views of the NBA or its clubs.