Within a few days, Reggie Miller and Stan Van Gundy will share their unfiltered opinions.
They will be part of the TNT broadcast crew for the 2021-22 NBA season, including marquee games on Tuesday's opening night (Nets at Bucks, 7:30 ET; Warriors at Lakers, 10 ET) followed by Thursday's doubleheader (Mavericks at Hawks, 7:30 ET; Clippers at Warriors, 10 ET).
Before those games begin, Miller and Van Gundy, got a head start with their commentary during a Friday conference call with a small group of reporters.
Miller and Van Gundy addressed various topics, including Kyrie Irving's ongoing absence from the Brooklyn Nets, the Nets' NBA championship chances with and without Irving, the Lakers' sluggish preseason and more. Below is a portion of the Q&A, which has been edited both for length and clarity.
What do you make of Kyrie Irving's refusal to get vaccinated?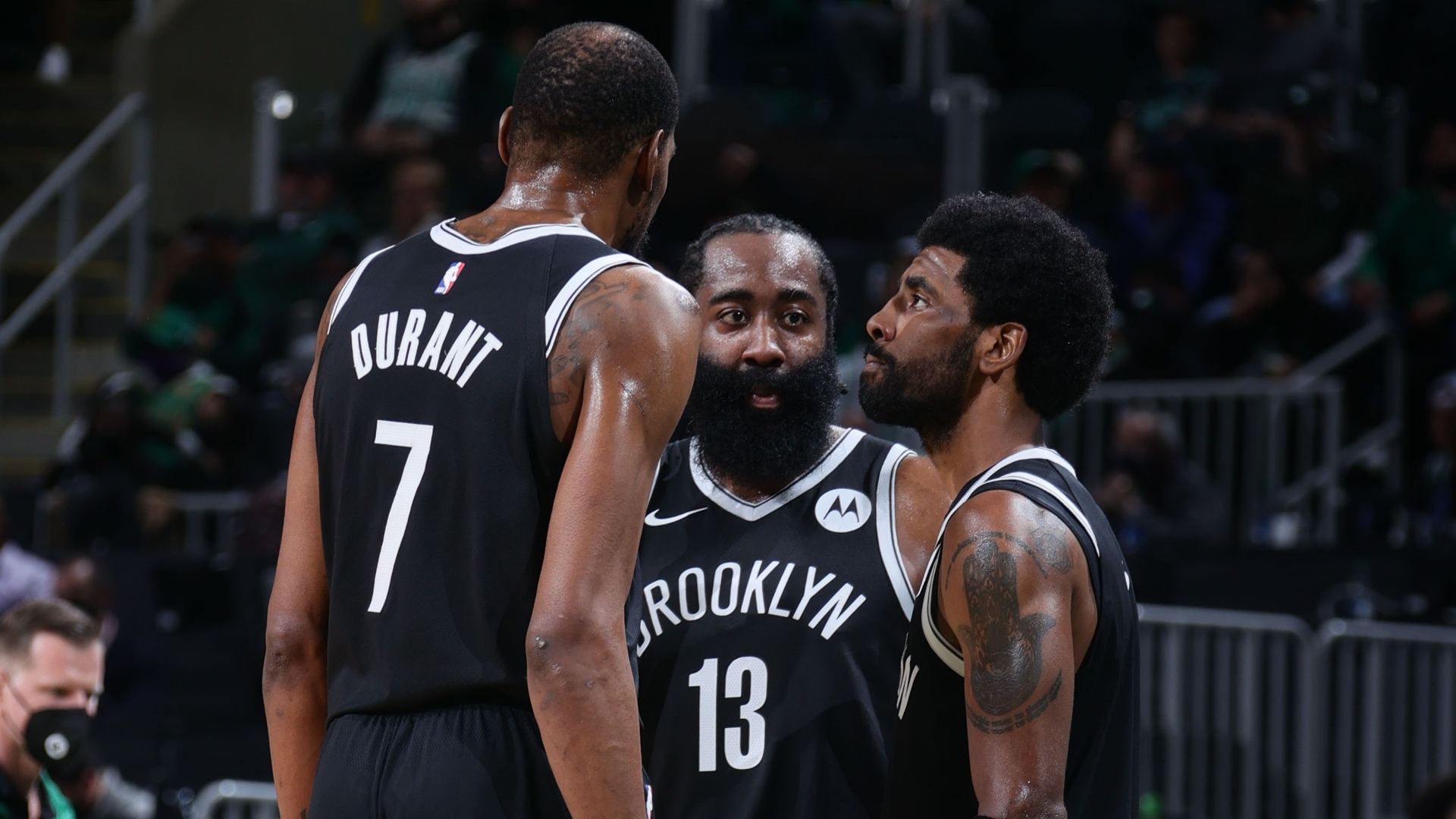 Miller: I understand where Kyrie is coming from because he has every right to think this out and do his homework and do whatever he wants. It's his choice. On the flip side, we're dealing with a team sport. Just as he has every right not to want to be vaccinated because he's speaking for the voiceless and he has an agenda here, the Nets also have their own agenda and that's winning a championship. They have every right, which I 100% agree with. You cannot be a part-time employee and reap the benefits.
It's not fair if I was a player on that roster coming in every day, sacrificing and doing all the little things to hopefully be successful in what we do as a whole and as an organization to try to win a championship. Coming in, they were the clear-cut favorite [to win the NBA title]. I didn't think it was even close. I still have them as the favorite to win even if Kyrie weren't to play at all this year. I still have them as the favorite. But having said that, it's disappointing.
These are real-live situations where people have lost their lives and have been laid off. Kyrie does have a lot of good in his heart. He's done a lot of things in the community, and I applaud him for that. But there are ways to go about this. When you are dealing with the team situation like this, you've got to be all in. You've got to go all in if you want to win a championship.
MORE: KD positive about Kyrie-Nets situation improving | Why Nets may not offer Kyrie the max
Van Gundy: I totally agree with that. New York City had its ordinance. That had nothing to do with the NBA or the Nets making that rule. Kyrie decided not to get vaccinated. The Nets decided they don't want him as a part-time player. I agree with what New York City did. I agree with how the league has handled it. And I agree with how the Nets have handled it. Kyrie can make his own decision. But there are consequences, not only for him, but for the team. That's unfortunate for those guys.
The only thing I'll disagree with is this whole 'voice for the voiceless' thing. The anti-vax people right now are not without a voice. I live in Florida. Our governor is making laws to make sure people have choice and everything. So I'm not buying that those people are voiceless. They are very, very, very well represented in our society right now. They are not underground. It is by prominent people, politicians and elected leaders. He's not giving voice to the voiceless. They have a voice.
Are the Nets still the favorite to win an NBA title even with a limited Irving?
Miller: Hands down, they were the best team. It wasn't even close. So let's say Kyrie does not play half of the games, if he comes back or he's traded. To me, they're still the favorites, just not as close. Maybe we see them win 4-2, or a seven-game series. I'm predicating this all on a healthy Kevin Durant and a healthy James Harden in the playoffs. If both of them are healthy with no Kyrie, they are still the favorites. Steve Nash has so many other weapons with the addition of Paul Millsap, getting LaMarcus Aldridge as well as Blake Griffin back. We're not giving these guys, who are former All-Stars, enough credit. They have a positive locker room presence.
You have to give Millsap, Griffin and Aldridge credit. Patty Mills was a huge, huge pickup for them coming off the bench. He's instant buckets. If everyone is healthy and no Kyrie, they are still the clear-cut favorite. The only thing that changes my mind is if something happens to Kevin Durant. If something happens to James Harden and they still have Kevin Durant, they always have a puncher's chance. But to me if Harden and Durant are healthy, it's lights out.
MORE: History of preseason championship favourites | Bollywood meets NBA Basketball
Van Gundy: I would agree with everything Reggie said. Kyrie is a great player, don't get me wrong. But he's clearly the third-best player on that team. The Nets didn't lose one of their two best. The difference is they cannot survive injuries quite as well. Last year, they almost never had all three of them. But they had two of them, and were fine because those guys are so good. Now if you have a guy go down for an extended period or in the playoffs, that changes things.
With Kyrie out and with James Harden not fully himself last year, they were two inches from beating the Bucks in the second round and going to the Eastern Conference finals. So I think you have to look at them as the favorite. They've upgraded their roster and their depth is considerably better with Millsap, Mills and Aldridge. Blake Griffin was fantastic in the Bucks series and guarded Giannis [Aantetokounmpo] better than anybody in the league and scored the ball really well.
Steve Nash proved to be a really creative offensive [coach]. You'd like to see them get better defensively by being creative with getting more turnovers or rebounding the ball a little bit better so their opponents aren't consistently getting more shots than them. But even without that, they're going to be tough to beat. They had the best offense in the history of the league last year and rarely put those guys on the floor together.
Do you see parallels to this year's Lakers with LeBron James, Anthony Davis, Russell Westbrook and Carmelo Anthony to the 2003-04 Lakers with Shaquille O'Neal, Kobe Bryant, Karl Malone and Gary Payton? (The 2003-04 Lakers lost to Detroit in five games in the 2004 Finals).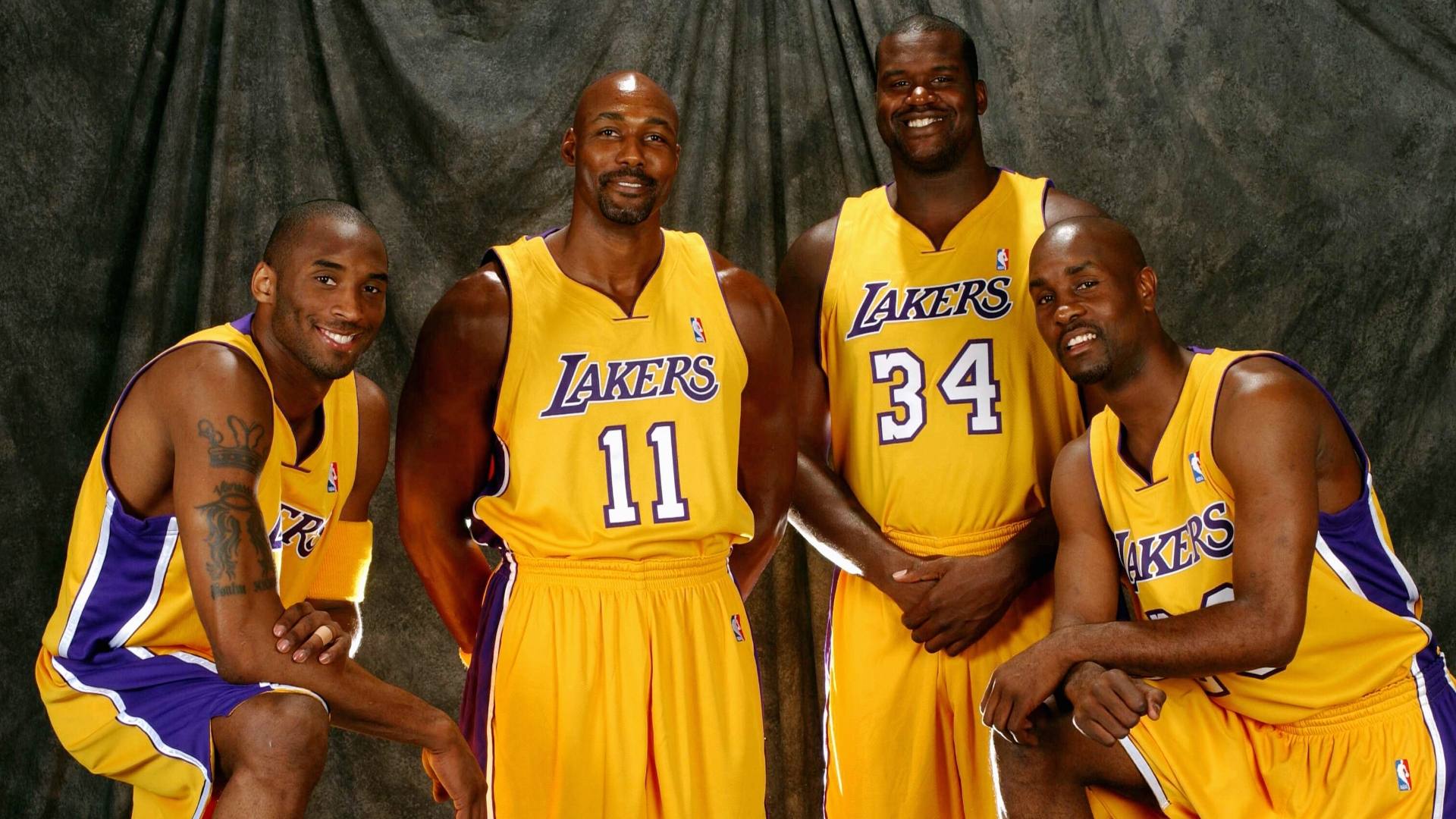 Miller: I do not. The Lakers are built for the playoffs. The big question is going to be if they can survive 82 games healthy and whole. Once you get to the playoffs, the game slows down possession by possession. It's more half court and not as much fast break. Now you're dealing with experience. This is what they're made for, but I want to see if they can get there healthy and whole. Every time Anthony Davis hits the floor, I think he's done for a month. It scares me.
I don't think it's a fair comparison to that [2003-04 Lakers team]. But it'll be interesting how [coach] Frank Vogel manages the season. You want to build chemistry and continuity. For that to happen, guys have to be on the floor and have to be together. But you also don't want to wear these guys down and risk injury and have them out of the lineup for two or three weeks. You're going backwards then. It'll be a very fine line on how Frank Vogel and his staff approach this roster this season.
The ultimate goal for the Lakers is championship or bust anytime you have LeBron [James]. They have the big picture to climb with getting to the playoffs playing well, but they have to be healthy.
What did you think of Trae Young's playoff performances last season vs the Knicks, and do you buy he's the next Reggie with how he plays against the Knicks?
Miller: We saw a young player on the biggest stage grow up in front of our guys. We all knew he was capable of playing like that. But as a team, I think the [Hawks] opened up a lot of eyes with what they did winning three games on the road in Philly, beating the Knicks and pushing the champs in Milwaukee. Maybe if Trae was healthy, that Hawks-Bucks series goes seven games. You never know what happens then.
I'm proud of how Nate McMillan finally got his flowers from around the league and getting his just due as a head coach. They're young and re-signed a lot of their pieces back. So they're going to be fun to watch.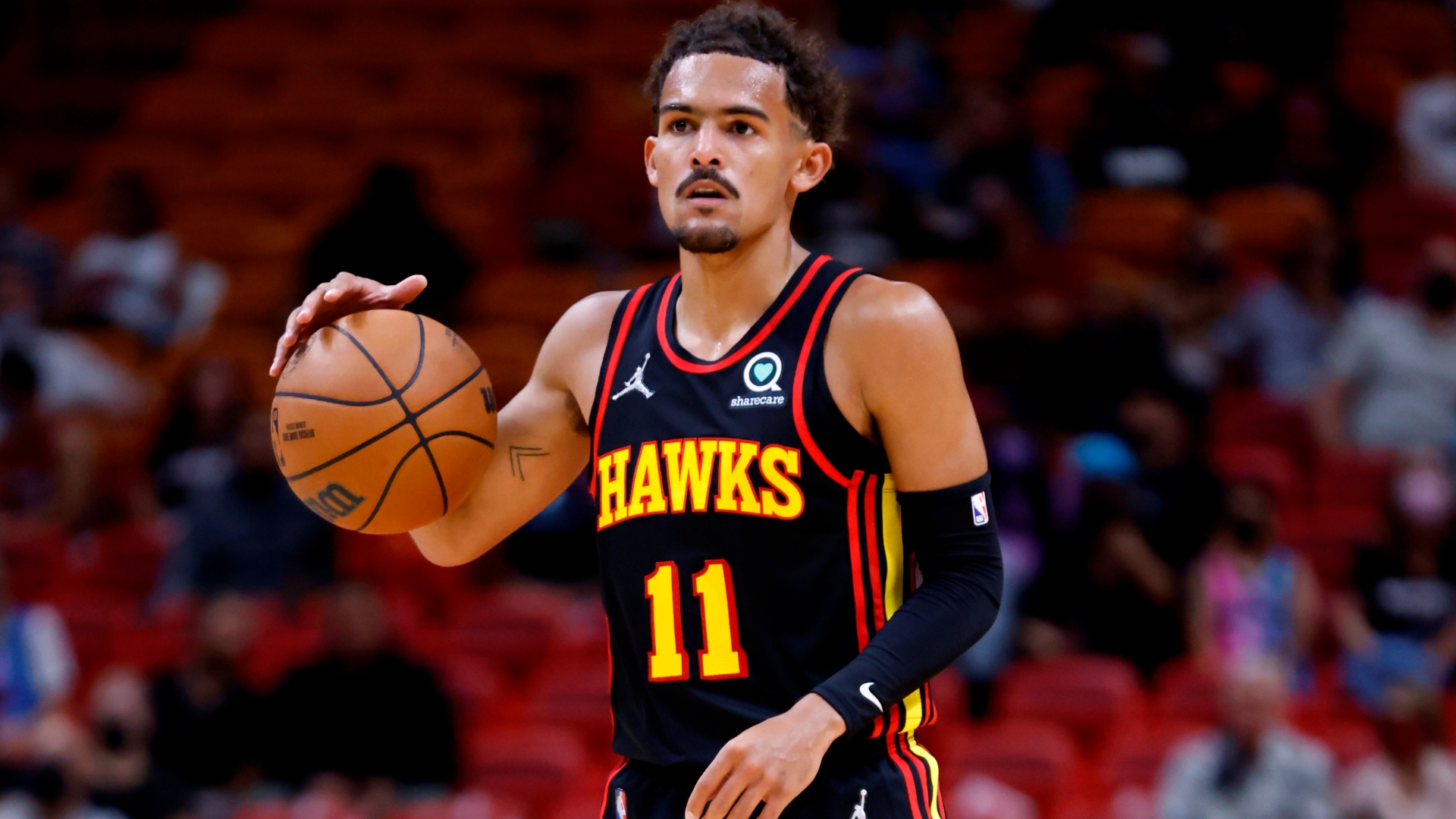 That's going to be going forward a true rivalry because of Trae Young. That's a missing piece in the league. I love individual players. But when you can see teams don't really like one another, it takes it up to a different level. It was just like how we didn't like the Knicks or the Lakers didn't like Sacramento. Those things are fun to watch.
With you being one of the best to draw fouls in your career, what do you think of the NBA's emphasis this season on not calling fouls for shooters that try to initiate contact?
Miller: The players will adapt. It's funny. I sit back and think, 'Could I have played in today's game?' If I get a defender in the air, of course I'm going to go into him and try to draw the foul. That came about a third or half of my free throws throughout my career. It was certainly a weapon I used. But Stephen Curry, James Harden and Trae Young will have to adjust and adapt.
I've seen a few clips already of them doing their patent moves with the step-back and getting the guy in the air and they jump them, and there's no foul. They will learn to adjust just like we learned to adust when the NBA came out with no hand checking, not being allowed to hold anyone down low or throw arms in the back. Players will learn to adapt. It might two or three weeks or a month to learn the secrets. That's what we do. 'You won't let us do this? Well, I'll find another way.' We're crafty like that.
* * *
Mark Medina is a senior writer/analyst for NBA.com. You can e-mail him here, find his archive here and follow him on Twitter.
The views on this page do not necessarily reflect the views of the NBA or its clubs.