"So the kid and Sam went one on one
It's like David and Goliath, like father and son…"
---
Every year, March Madness engulfs the United States, and quite honestly, even other parts of the basketball world.
To those of us in India, the NCAA Men's Tournament is all about the breaking out of future NBA stars. From Larry Bird and Magic Johnson meeting in the finals in the 70s, the original Fab Five of University of Michigan in the 90s, to Dwayne Wade's heroics for Marquette in the 2000s, the NCAA has been a teaser of sorts for the greatness we could come to expect from future pros.
As far as I'm concerned, there is no March Madness memory quite as unique as that of a scrawny, baby faced Stephen Curry in 2008 carrying his unheralded Davidson College achingly close to the Final Four.
Curry's performances were an epic triumph of skill over size, hope over hype, of potential finally becoming reality. In many ways, it underscored that a David, that too from an aptly named "David-son" College, could upstage Goliaths like Georgetown and Wisconsin.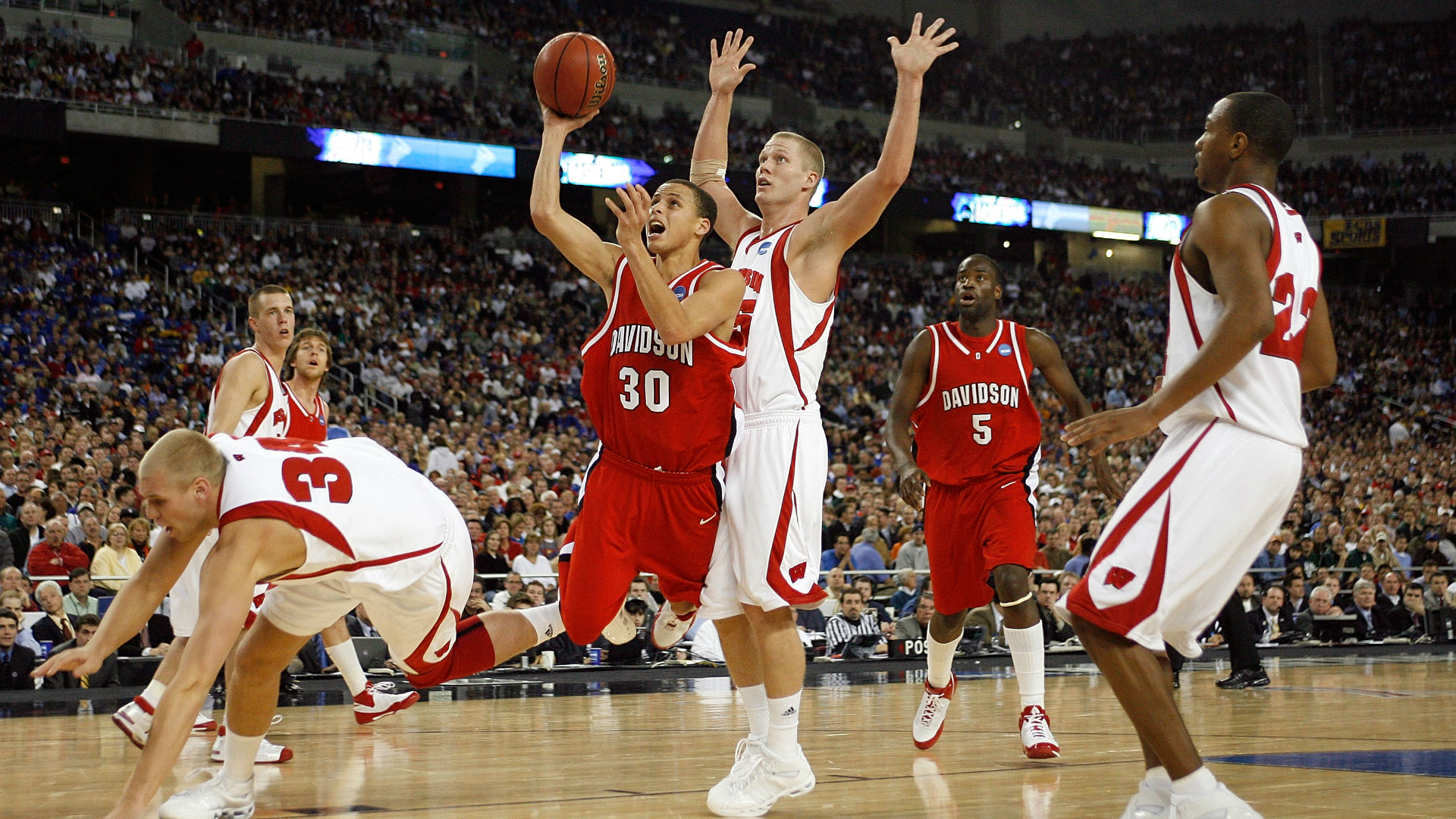 "If you win, respect. You really earn that.
But if you lose kid, don't ever turn back…"
Sumukh "Smokey" Mysore started rapping in his teens. But it was basketball that was his first love. "I started playing ball before rapping. In fact, NBA 2K introduced me to hip-hop."
Smokey began hooping at the Bishop Cotton School in Bengaluru, and played the point guard position, similar to Curry. Having always had a way with words, he naturally put his love for basketball to verse.
Basketball Story took shape, initially as a simple poem.
"Basketball is a complicated sport. It's not just about running or stamina. It is equally a mindgame. There's something about the rhythm of dribbling a basketball that is similar to the flow of a rap song," Smokey tells us over a phone call.
"Allen Iverson brought hip-hop culture into basketball, with his snapbacks, bling and streetwear," reflects Mysore. "A lot of hip hop terminology comes from basketball actually. Both hip hop and basketball spring from the same mentality: of a need to dominate opponents whether through disses or ankle breakers."
As streetball culture slowly permeated the NBA through the late 90s and early 2000s thanks to the influx of players like Allen Iverson and Jason Williams, the reverse also became true. Players too began trying their luck as part-time DJs and MCs. Numerous NBA stars like Kobe Bryant, LeBron James, Shaquille O'Neal and Damian Lillard have all dabbled with their own live hip-hop performances, recorded singles or even entire albums.
---
"No one blinked their lid neither did no one talk
'cause the kid was down, he didn't make a sound"
The last few weeks have sent shockwaves through the NBA fraternity, with the death of rapper and Lakers fan Nipsey Hussle.
Players especially were jolted by Nipsey's sudden passing. Tributes poured in, by way of historic performances...
from the sidelines...
through freshly inked tattoos (JR Smith)...
and moments of pre-game silence.
The Marathon Continues 🏁 pic.twitter.com/IMG6hICU0T

- Los Angeles Lakers (@Lakers) April 5, 2019
Rappers and ballers have always been kindred spirits, feeding off each other's energy to create powerful imageries through their music or on court performances.
In India too, the association between hip-hop and hoops is slowly growing stronger.
The tipping point came earlier this year, with the release of Gully Boy, a gritty fictionalized take on Mumbai's street rappers fighting to make their mark in the Indian music industry. Once largely underground with cyphers shot on phone cameras, this music genre has now shot to mainstream attention.
But much before the ongoing Gully Boy craze, back in 2014, Smokey had already turned Basketball Story into a rap single. The song highlighted the David vs Goliath tale of a young boy earning his stripes against bigger players on the basketball court.
In many ways, the track symbolizes the struggle that the sport of basketball itself faces in India, a David, fighting for recognition against Goliaths like cricket, kabaddi and football.
---
"Two loops on the basket, it took a spin
Sam looked on top but the ball was in."
Basketball has existed in India for almost a century thanks to organizations like the YMCA. It has had its periods of relative popularity, most notably in the 60s, when the Indian men's team was among the top four in Asia.
But in many ways, the sport is still making its first loop around the rim. We are still waiting for the ball to "drop" into public consciousness.
The last decade or so is seeing yet another hoops resurgence. Players like Amjyot Singh (NBA G-League), Satnam Singh (Canada's NBL), Sanjana Ramesh (NCAA Division 1), Jeena Skaria (Australia's 'Big V' Victoria State League), Princepal Singh (NBA Global Academy) and Sejin Mathew (India NBA Academy) are all making a mark at the international level.
But for fans like Smokey, basketball is still synonymous with the NBA. Not surprisingly, like the protagonist in his song, Smokey is an avid fan of another real life David, Stephen Curry.
Smokey predicts the Warriors will again go the distance this year.
"Jordan was the reason I started playing. The Kobe era was when I began waking up at 6 am to watch games. Today, Warriors are my favorite team. In an era all about individual superstars, GSW stands out for me because they are a group of very intelligent people who have managed to come together as a team, led by a smiling baby faced assassin!"
---
"Dedicated to the believers."
Now that hip-hop is getting embedded into Indian pop culture, it'll be interesting to see if that energy can rub off onto basketball. The trends definitely appear promising.
Smokey's own friend and fellow rapper Brodha V performed live during the national finals of the 3x3 NBA Jam in Mumbai. Gully Boy's lead actor Ranveer Singh is a huge basketball fan and shared this epic picture of the GOAT himself photobombing his selfie during the 2016 NBA All-Star Game in Toronto. More recently, Indian national team baller Arshpreet Singh Bhullar put up an IG story, asking people to watch out for a new 'Gully Ball' track by Mumbai rapper Kaam Bhaari.
Like Gully Boy's viral catchphrase, basketball fans in India can almost be heard going:
"Apna time aayega" (My time will come).
The views on this page do not necessarily reflect the views of the NBA or its clubs.