It is quite traditional in Indian basketball communities to perform a traditional flag-hoisting ceremony on Independence Day and Republic Day on the court. Even for those who aren't regular ballers, the basketball court stands as an ideal ground for such a ceremony. It's a central, flat space that can accommodate a large number of participants, with space in the center circle to put up the flag post and look up at the rising tiranga flag.
This tradition continued across the country on Republic Day this year, January 26th. But late into the night, after the flag had been lowered, the court cleared, and the ballers had all gone to bed, tragedy occurred on the other side of the world: Kobe Bryant, his daughter Gianna, and seven others died in a helicopter crash in California.
While the news broke across every medium in North America, Asia and India awoke to it the following morning, in disbelief, as if it was all a dream.
That day, January 27th, the community of basketballers gathered again at the court for a different ceremony. They wore Kobe jerseys, lit candles for their departed hero, held 24-seconds of silence in honour of his jersey number, adorned his photographs with flowers in the traditional Indian manner to honour the dead, sang mournful songs, and shared their fondest moments of the Black Mamba.
MORE: Fans in India pay tribute to Kobe Bryant
Over the next few days, the Indian basketball content page Ekalavyas promoted and encouraged more such gatherings for Kobe around the country. In Ranchi, students of St. Xavier's College build a mural to Bryant with posters and photographs. In Pune, youngsters gathered for a "Kobe! Kobe!" chant at the Deccan Gymkhana. A silent candlelit memorial was held at the Andhra University in Vishakhapatnam, featuring Kobe's jerseys, a giant Lakers poster that had the words 'Rest in Peace Kobe' and 'Mamba Mentality'. A special Kobe Bryant Memorial Exhibition game was held in Porvorim in Goa. In Ahmednagar, a basketball game was preceded by an intentional eight-second violation for Kobe's first number. Kobe murals were drawn on the court in Kochi. Ballers at Fr. Agnels School in Vashi lit candles and held a special memorial, and in Rewa, and Gurugram, and Baramati, and Nanded, and Aizawl, and more.
This was clearly a moment of unprecedented public grief for the Indian basketball community, the loss of a 41-year-old who had inspired so many to pick up a basketball, to dribble like him, shoot like him, to follow his 'Mamba Mentality' for hard-work, to strive for greatness.
From Michael Jordan and Magic Johnson to LeBron James and Stephen Curry, NBA legends have long enjoyed popularity and influence around the world. Kobe Bryant, truly one of the greatest to ever play the game, was no exception. And in his case, he enjoyed a unique bond particularly with Asian communities like no other.
MORE: 20 of Kobe Bryant's best quotes
Kobe's fame, beginning in the late 90s, ran parallel to the great globalisation of the game. Across the oceans, the Black Mamba's myth became stronger than ever, from small towns in India to bustling metropolises in the Philippines.
"Most Filipinos are Lakers fans," said Enzo Flozo, one of the leading basketball journalists from the Philippines, perhaps the most basketball-mad nation on Earth, "mainly because there is a really big Filipino-American population in California. It also helps that when the NBA was making headway into the Philippine market in the 80s, the Lakers were huge. When Kobe came along, he was naturally someone a lot of Filipino Laker fans were excited to see… When he won his first three titles with Shaq, it was over -- he had seized the imagination of Filipino fans all over."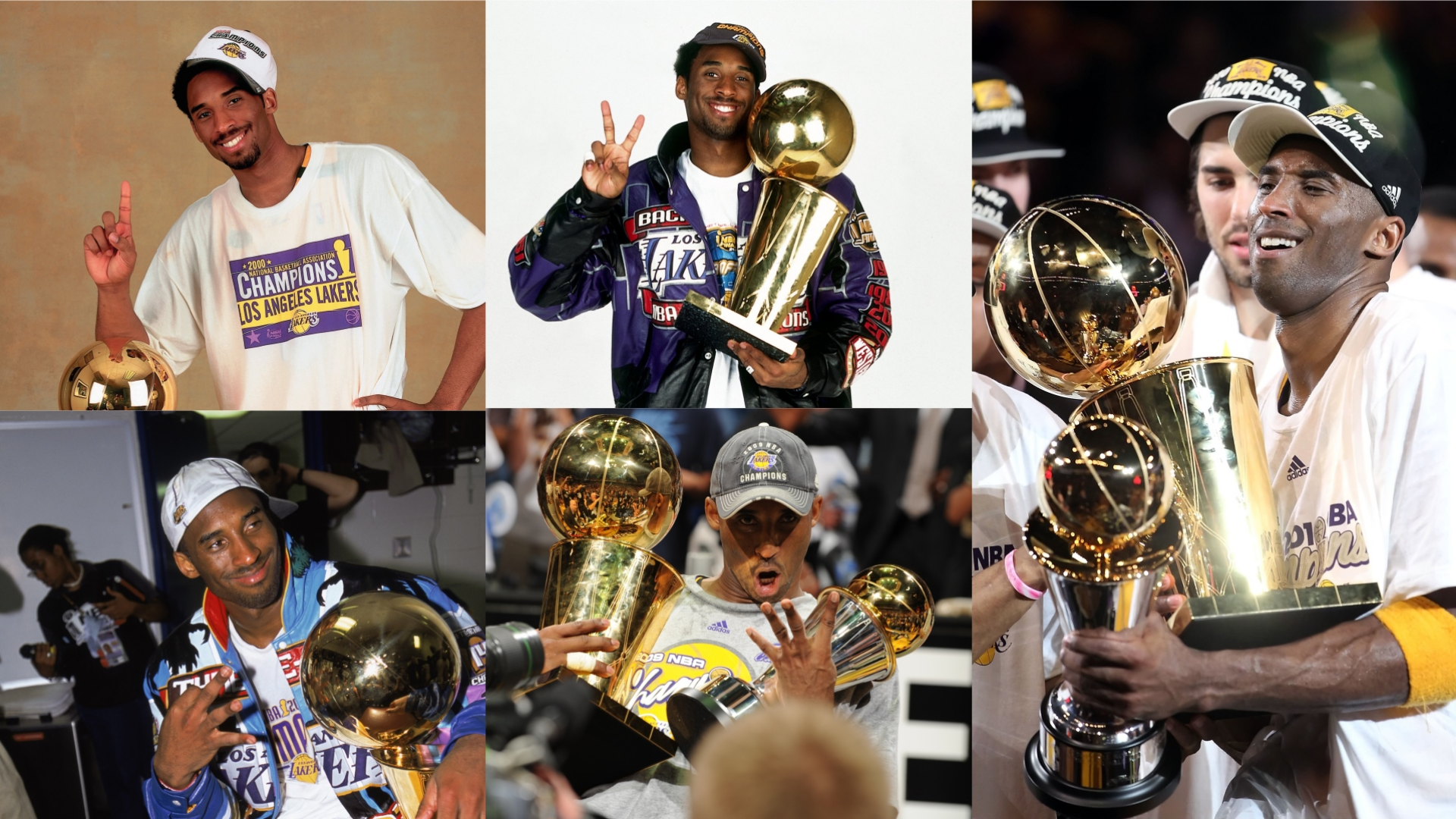 "He's visited the country for promotional tours a handful of times, and his bravado, his talent, his mentality, all those just resonate with a lot of Filipinos," Flozo added. "They identify with him. They see him as a winner, but also, especially in the latter part of his career, they witnessed his transformation from a relentless young buck who wanted to prove himself to a mature veteran who wanted to leave a meaningful and lasting legacy."
MORE: Remembering Kobe Bryant - Indian Basketball Writers Roundtable
Through the course of this career, Bryant visited the Philippines seven times, each time to a rapturous welcome, and just hours before the helicopter crash, a sports hall named after Bryant was, the House of Kobe, was opened in Philippines' Valenzuela City. Now, it has become a place for fans to inscribe their memorials for the fallen legend. Most striking of all, perhaps, has been the giant mural for Kobe and Gianna painted on the famed Tenement basketball court in Metro Manila.
"He was obviously a larger than life person," Flozo added. "He broke down barriers. He shook hands with fans, got up close, talked to them, and was sincere. I love how much he appreciated international basketball."
Flozo met Bryant and shook hands with him just a year ago, while he was covering the Basketball World Cup in China, and Bryant served as the tournament's global ambassador. Like always, Kobe was a show-stopper in the Middle Kingdom, the world's most populous nation featuring hundreds of millions of basketball fans, where the former Laker legend continues to be among one of the most popular athletes ever.
MORE: Special Power Rankings - Kobe Bryant's best game against every team
I remember witnessing the Mamba Madness personally in China while covering the 2013 NBA China Games, between the Golden State Warriors and the Lakers. Recovering from his Achilles injury, Bryant was only watching from the sidelines. But that didn't stop thousands of fans in the arena from chanting his name every time anyone-from either team-went to the free throw line. The area outside the giant arena in Beijing's Wukesong turned into bizzaro Downtown LA. Kobe jerseys, T-shirts, hats, mouse pads, iPhone covers, bags, scarves, and pretty much anything else that could possibly be merchandised were being hawked. The subway trains were full of fans of all ages in Kobe jerseys.
There was that time when he dunked on the Great Wall of China. The time when he scored 68 points in 15 minutes at a celebrity game. There is that statue of him in the city of Guangzhou. There was the time when he had 15,000 fans waiting for him at a venue at 9 in the morning, in line for his scheduled appearance at 4 in the afternoon. He established the charitable Kobe Bryant China Fund, which donated supplies to poor children with the backing of the Chinese government. And there was the time when the Asia Society celebrated him as a Cultural Ambassador to China and others referred to him as a "one-man State department, reaching directly to the people."
"China likes him because he is always working so hard, and he always wants to win," Sun Yimeng, an editor and writer for SLAM China and one of the most famous Kobe fans in China, described to me several years ago. "I have seen grown men crying in his presence because he inspires them so much."
Another story, told my Bryant's physiotherapist Judy Seto to Bleacher Report's Kevin Ding also back in 2013 was of how the mayor of the historic city of Xi'an was supposed to meet Kobe during his tour there, at the famous Shaanxi History Musuem. Bryant made it there, but the hordes of his followers blocked the way for anyone else, and the Mayor himself couldn't get through for his official welcome. "We found out the next day that the mayor put the event planner in jail for the night," Seto said.
The reaction in China at the new of Bryant's death was frantic and full of heartbreak. The hashtag about his death reached 3 billion views by the afternoon of the next day, temporarily surpassing discussions of the ongoing coronavirus scare. Even the Communist Party's mouthpiece People's Daily left a message of condolence: "His fearless spirit of fighting, both on the court and in real life, is worth remembering."
I conducted interviews with a number of sports journalists and fans across the continent about Kobe's unique standing here, and the same trends emerged: The Mamba's most-favourable attribute was his reputation for being a hard-worker and a winner, something that really resonated with his Asian fanbase.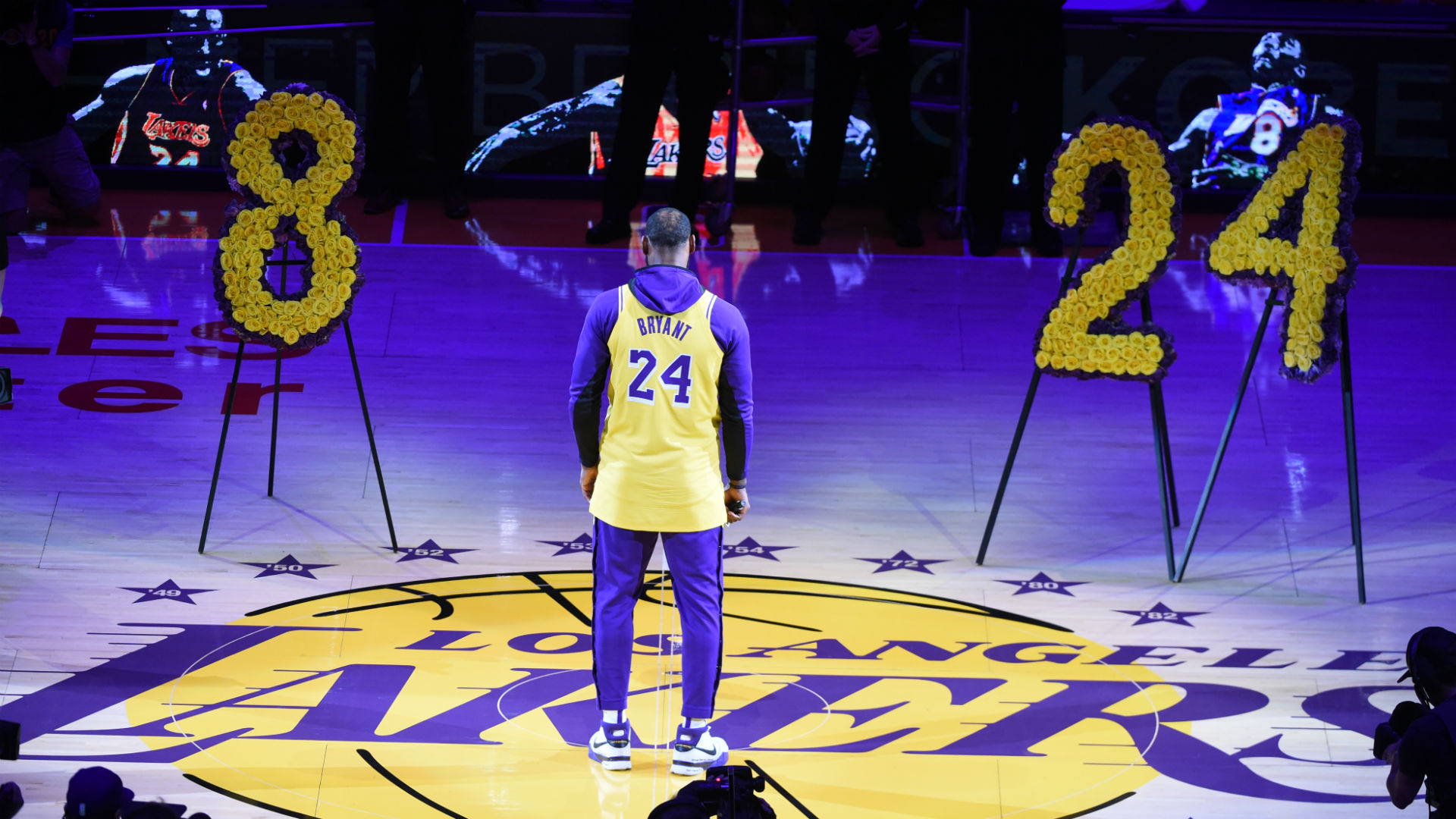 Malaysian NBA fan Zyman Marzuki said, "Kobe is the most popular basketball player in Malaysia for my generation. It's not even close. More than even [Asian and Asian-origin players] Yao Ming or Jeremy Lin. We didn't really have NBA broadcasts when Michael Jordan was at his peak, so the timing was prescient for Kobe."
MORE: Lakers pay tribute to Kobe Bryant
"Malaysians loved him more than anyone for nearly the same reasons that the Chinese people love him: He and his game was relatable. If you saw Kobe's first dunk contest-a scrawny kid in baggy clothes moving with speed and finesse-it reminded you of Jet Li or Bruce Lee doing martial arts."
Marzuki added that his favourite personal memories of Bryant were during one of the 'lone-gunner' patch of his career: the mid-2000s. These included the incredible game-tying and game-winning shots in the playoffs against the Suns, the 81-point game against Toronto, and the 62-points-in-three-quarters night against the Mavericks. "That moment just cemented his godliness," Marzuki said.
If other nations were celebrating him once Bryant became a basketball god, Japan had a reason to be tied together with The Black Mamba from Day One. Bryant was named after the Japanese city of 'Kobe' and the city's wagyu beef. In 2001, at the peak of his first Lakers' titles, he was named the Friendship Ambassador to the city. A few years later, he revisited Kobe to support reconstruction efforts following the 1995 Great Hanshin Earthquake.
MORE: One possession - Kobe's last shot
"He was the most popular player [in Japan] since Michael Jordan retired for good in 2003," wrote Ed Odeven in his column for Japan Times after Bryant's death. "He was the biggest star of the 21st century, and the player whose presence was missed the most at the 2006 FIBA World Basketball Championship in Japan."
"His distinct work ethic endeared him to basketball coaches, players and fans throughout Japan," Odeven added.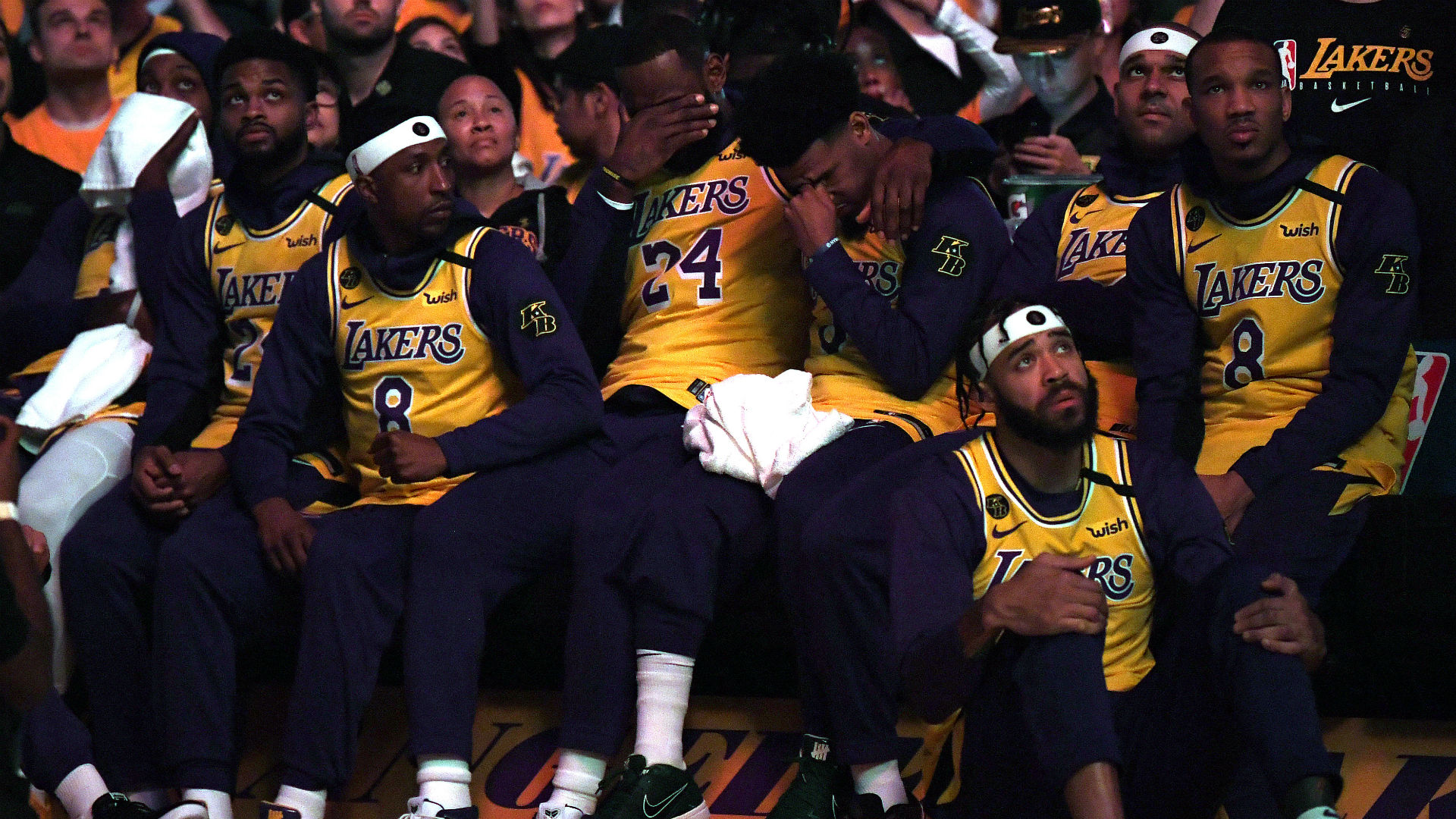 As Odeven mentioned above, Bryant was in a unique place to be one of the faces of the NBA for the 21st century-and as someone who played at a high level for two decades, he was among the early heroes of a lot of first-time basketball fans near the turn of the century.
"Kobe was one of the most famous NBA players in Thailand, alongside Michael Jordan, Magic Johnson and LeBron," said Thai fan Weerachai Kasetsin. "Thai people love Kobe so much because basketball started to become popular sport in Thailand during the early 2000s, and we all grew up watching him play on TV."
MORE: Players who changed jerseys numbers in honour of Kobe
"I have many good memories of Kobe," Kasetsin added, "But my favourite was back in school, when my friends and I would wake up early to watch him in the 2000 playoffs. I remember Game 7 of the Western Conference Finals against the Trail Blazers. The Lakers were down in the fourth quarter and came back to win it in the end. I still remember when Kobe crossed over Scottie Pippen and threw up that alley-oop to Shaq. Everyone watching the game jumped up in joy."
"Kobe was an inspiration to many of us."
As news of Bryant's untimely death spread, prominent celebrities and fans across Asia responded with solidarity, including the Philippines' legendary boxer Manny Pacquiao, celebrities from Pakistan, the basketball community in Iran, Singapore, and more. Like Flozo had said, Bryant had been in the rare class of players with an international outlook. In 2016, he made a donation to Afghanistan's women's football team, creating a new legion of fans in the process.
In India, a number of Bollywood stars and sports icons paid tribute to Bryant, including cricketing legends such as Sachin Tendulkar and Virat Kohli, basketball stars Satnam Singh and Shireen Limaye, and film stars Abhishek Bachchan, Farhan Akhtar, and more.
MORE: Bollywood & India's sports icon mourn Kobe Bryant's passing
Tucked away under the list of these high-profile fans are the true loyalists of the game, fans of the NBA and the Lakers, who together made Bryant one of the most popular players in Asia. One of those fans in India is Bhushan Suryavanshi, an avid 'Mambaholic' and collector, who was recently named India's 'Most Valuable Fan' on local NBA broadcasts.
Suryavanshi, a Mumbai resident, became a Kobe fan in 1999, and since then, has been a purple-and-gold loyalist. "I became so addicted to Kobe Bryant and NBA that I never missed any opportunity to watch a live game whenever it was broadcasted on TV. I started following Lakers and the NBA on the internet. I used to request my relatives and family friends who lived abroad to get me any available merchandise related to Kobe." Earlier this year, on Suryavanshi's birthday, his mother made him a special Kobe-themed cake. Complete with Laker colours.
MORE: Meet NBA's Most Valuable Fan in India - Bhushan Suryavanshi
Over the years, Suryavanshi went on to purchase and collect a number of Bryant jerseys, his replica championship ring, coffee mugs, T-shirts, hoodies, caps, shoes, basketballs, just about anything that had Kobe or the 'Mamba' insignia. In 2016, the year of Bryant's retirement, he went one step further by putting up a special 'wall of fame' for Bryant in his bedroom, with all of the great player's achievements through the course of his twenty-year career.
"Now," Suryavanshi said, "that wall stands as a tribute to him in his loving memory. I have met few NBA stars till now, but my ultimate dream of meeting my hero will never be completed… I love him a lot and he will be my hero and idol forever."
Suryavanshi's outpour of emotion has been matched across the continent and around the world over the past few weeks. In Asia, specifically, Bryant's popularity came at a special opportune: NBA's broadcast was reaching the furthest continents. The internet boomed to make everything available at all times. The league needed to anoint a new 'face' post-Jordan. The Lakers were already a team with a strong brand power, and then enjoyed awe-inspiring success with Bryant. He was known for his flash, dominance, and that 'clutch-gene' on court. He became immortalised for his myth and inspiring persona off of it.
"Simply put," said Enzo Flozo. "Kobe was a hero."
The views on this page do not necessarily represent the views of the NBA or its clubs.