The barstool debates rage on. Jordan or James? Kareem or Magic? Russell or Chamberlain? Who's the greatest NBA player of all time? Fans argue passionately. They use stats, they use trophies, they use individual awards, and they use the eye-test. The debate is what makes being a basketball fan so exciting because there are so many different ways of measurement, and even though the final answer might be easy to some (it's Michael Jordan), the process is what gives the entire operation its life.
But for basketball fans in India, there are few tangible ways of measuring and comparing the greatness of our own greatest players. Even as worldwide basketball enters an era of advanced stats, player tracking, and tangible numbers to compare players-not to mention, the account of their overall historical accomplishments-India is still somewhere in the hinterlands.
MORE: NBA's biggest milestones in India
Outside of FIBA/Olympic appearances over the years, there are few places to find statistical information about the performance of Indian players, be it internationally or domestically. There are few news reports to refer to for past accomplishments, and even fewer video proof of players in almost any era. Most of the statistical records are passed word-of-mouth. Often, greatness has been defined by stories and bystander accounts rather than tangible proof.
There has never been a full-length pro-league in India. Most of our judgement of the greats must come through their performances representing the nation in international matches or their prowess in domestic national championships. With international success itself being sporadic, we can also consider the few moments of history that have made some Indian players immortals in the hoops circuit.
So, without further ado, here are the players that I feel should be considered contenders for our G.O.A.T.: the greatest Indian basketball player of all time.
Men
Khushi Ram: The man who was once called 'The Magician of Basketball in India' and 'The Scoring Machine of Asia', the late Khushi Ram is remembered as one of the country's best-ever players, and was one of the top talents in Asia in his prime. Originally from Jhamri village in Haryana, Ram began playing in the national basketball circuit in 1952 for Indian Armed Forces and helped them to a national championship for ten consecutive years, bagging several 'Best Player' awards in the process. He also represented Rajasthan in the Nationals.
Ram was an integral part of India's national team from 1964-72, and captained India in 1965 at their first-ever appearance at the Asian Basketball Confederation Championship (later known as the FIBA Asia Championship-ABC, and now known as the FIBA Asia Cup) in Malaysia. India finished 7th at the tournament. He was the highest scorer at the championship (the only Indian at the Senior Men's level to be the tournament's highest scorer).
In the next two Asian Championships in Korea and Thailand, he was the tournament's second and third-highest scorer respectively. In 1970, he dominated at the 10th Anniversary Celebrations Championship in Manila and scored 43 points (highest by an Indian in an international) against hosts Philippines.
Known for his high IQ and deadeye shooting, Ram was given the Arjuna Award-one of the country's highest sporting honours-in 1967. After his death, Ram was immortalised with a statue dedicated to him in his village in Haryana.
Ajmer Singh Chopra: One of the most-accomplished Indian hoopers, Chopra was India's best player in our first (and only) Olympics basketball appearance, in Moscow in 1980. Although India lost all seven games they participated in, Chopra shone individually, averaging a team-high 21.3 points per game to go with 5.4 rpg as well. He ended up as one of the top scorers in the tournament. Two years later, he was the tournament's top scorer at the 1982 Asian Games.
Chopra was known to be an unstoppable scorer who was the country's top option during the earlier "golden age" of basketball in the 70s/80s.
Chopra played in 22 consecutive national championships for Haryana, Rajasthan, and Railways, and finished with 8 gold medals. In 1982, he was bestowed with the Arjuna Award.
Sozhasingarayer Robinson: A cult figure in Indian hoops, Robinson might've never won big national awards or given the true respect he deserved during his playing days. But the 6-8 forward was pound-for-pound one of the greatest Indians to ever play the game, a player who took the sport into new frontiers for India.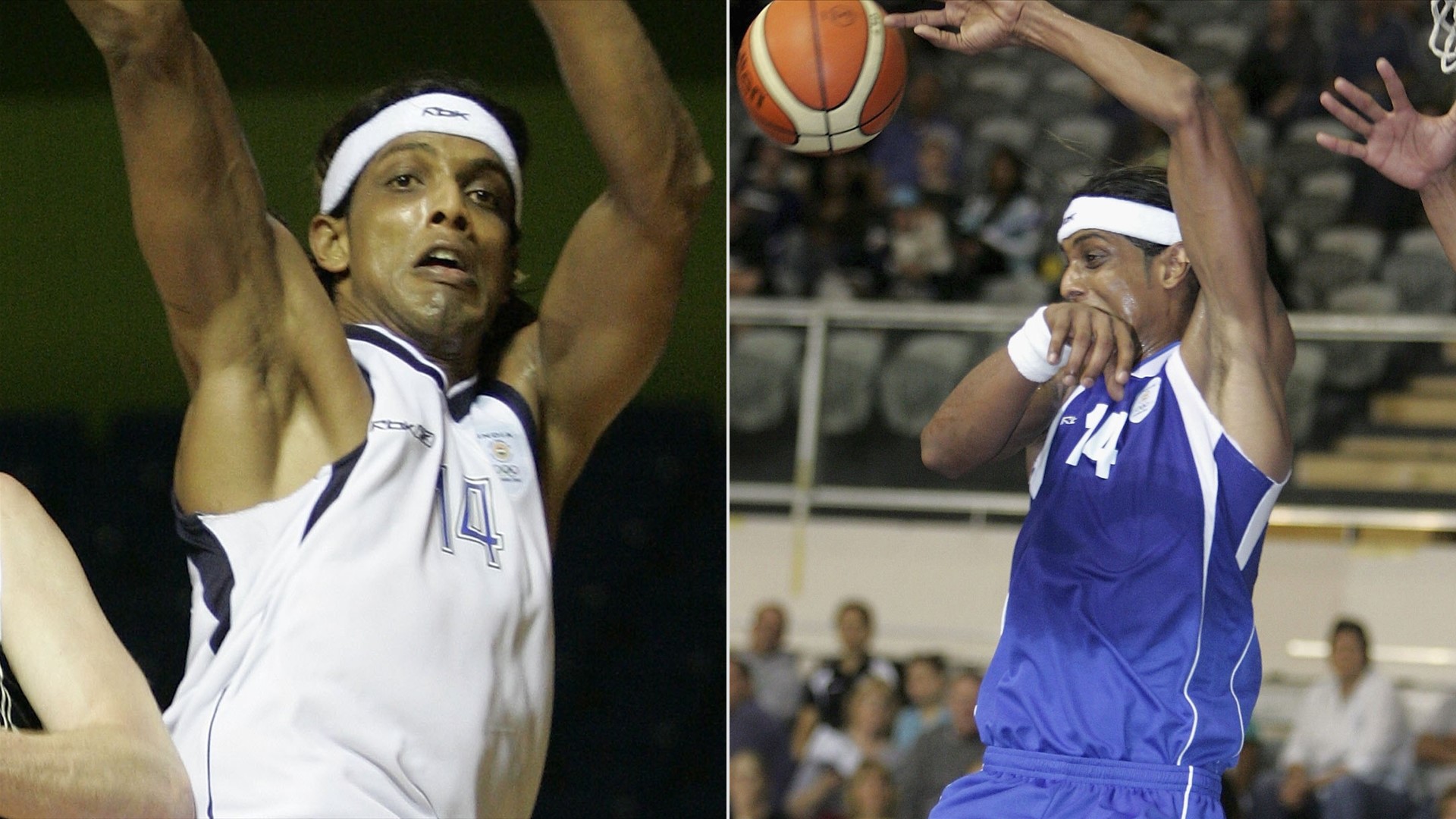 Born in Puducherry, raised in Gujarat, and starring eventually for Tamil Nadu, Robinson was a standout athlete and one of the first Indian players to play professionally abroad. After dominating at the state and national level, he gained fame in larger circles after leading India to a surprise win over South Korea in 2004's FIBA Asia Stancovic Cup, pouring in a scintillating 36 points in the victory. Robinson was in and out of the national team in the early part of the 2000s. His performances were impressive enough for him to be offered contracts to play in Iran for Negar Sang Sharekord and Farsh Mashad.
Domestically, Robinson played for IOB (Chennai), and later, for the Indian Army, aside from his duties to the TN state team. He was a swashbuckling forward capable of hot shooting streaks, attacking from the perimeter, and finishing on the inside. His prime was interrupted, however, by a controversial suspension he faced in TN in 2006.
Amjyot Singh Gill: Chandigarh-born Gill may only be 27, but the explosive 6-foot-8 forward has already collected carved his name among the greats of the game. After making his senior debut at age 18 in 2011, he became a lynchpin for the Indian national team. At the 2014 FIBA Asia Cup in Wuhan, he was India's leading scorer to help defeat China, the hosts, for the first time in national basketball history. He has consistently been India's most-effective player in FIBA Asia events and qualifiers year after year for most of this decade.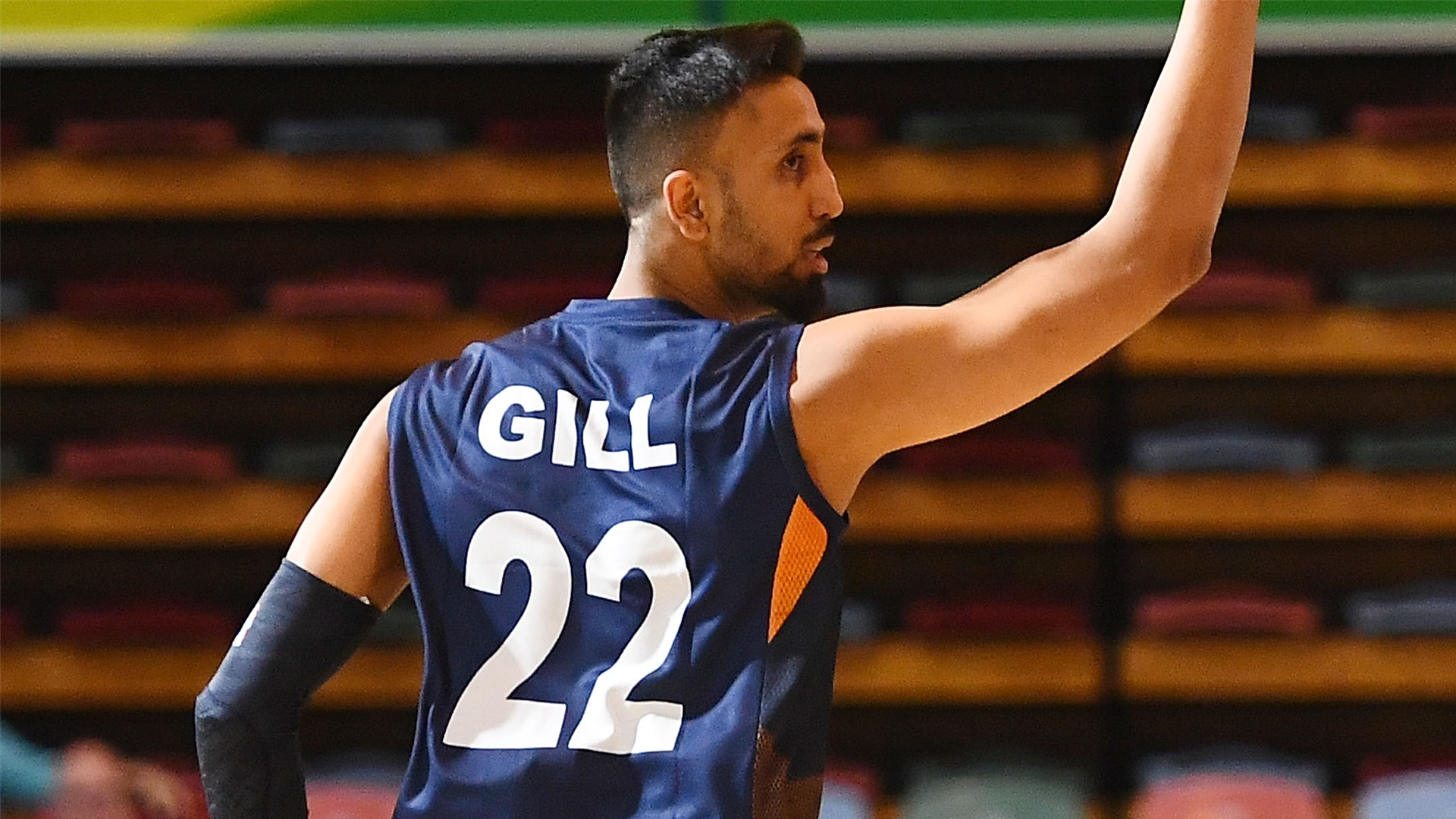 But Gill will perhaps most be remembered for leading the charge of Indian players seeking and finding international professional opportunities. Gill and his Team India teammate Amritpal Singh both became the first Indians to play in Japan's BJ Summer League, followed by the Japanese D-League in 2015-16. And the big breakthrough came in 2017, when Gill was drafted into the NBA G-League by the OKC Blue, becoming only the second Indian after Satnam (more on this later) to play in the G-League.
MORE: Best moments from Amjyot Singh's 2018-19 NBA G-League season
Amjyot has played for the Blue and the Wisconsin Herd, and to date, has spent the most time on court (8.7 mpg) with the best scoring averages (2.4 ppg) of any Indian at this high level. Some of the most successful stretches of his career have come in the 3x3 version of the game, in international circuits with the Japanese team Hamamatsu, and back in India in the 3BL.
Gill, who started his career as an enforcing power forward, has adapted to the current direction of the game and became a 'stretch four', capable of being a deadeye shooter from the perimeter. Recent years have seen Gill unfortunately embroiled in controversy and dispute with the Basketball Federation of India. Bans and allegations of misbehaviour have come in the way of a promising career-but Gill is still only 27, and has the potential to make a second-half comeback.
Satnam Singh: Perhaps the most recognisable Indian basketball player ever, Singh is also the youngest of the potential 'G.O.A.T.s'. Many of us know his One In A Billion story already, how he was discovered in Ballo Ke, a small Punjabi village; how he shot up to seven feet as a teenager; how he was recruited to hone his skills at the IMG Academy in Florida; and how he dominated youth tournaments at home and abroad.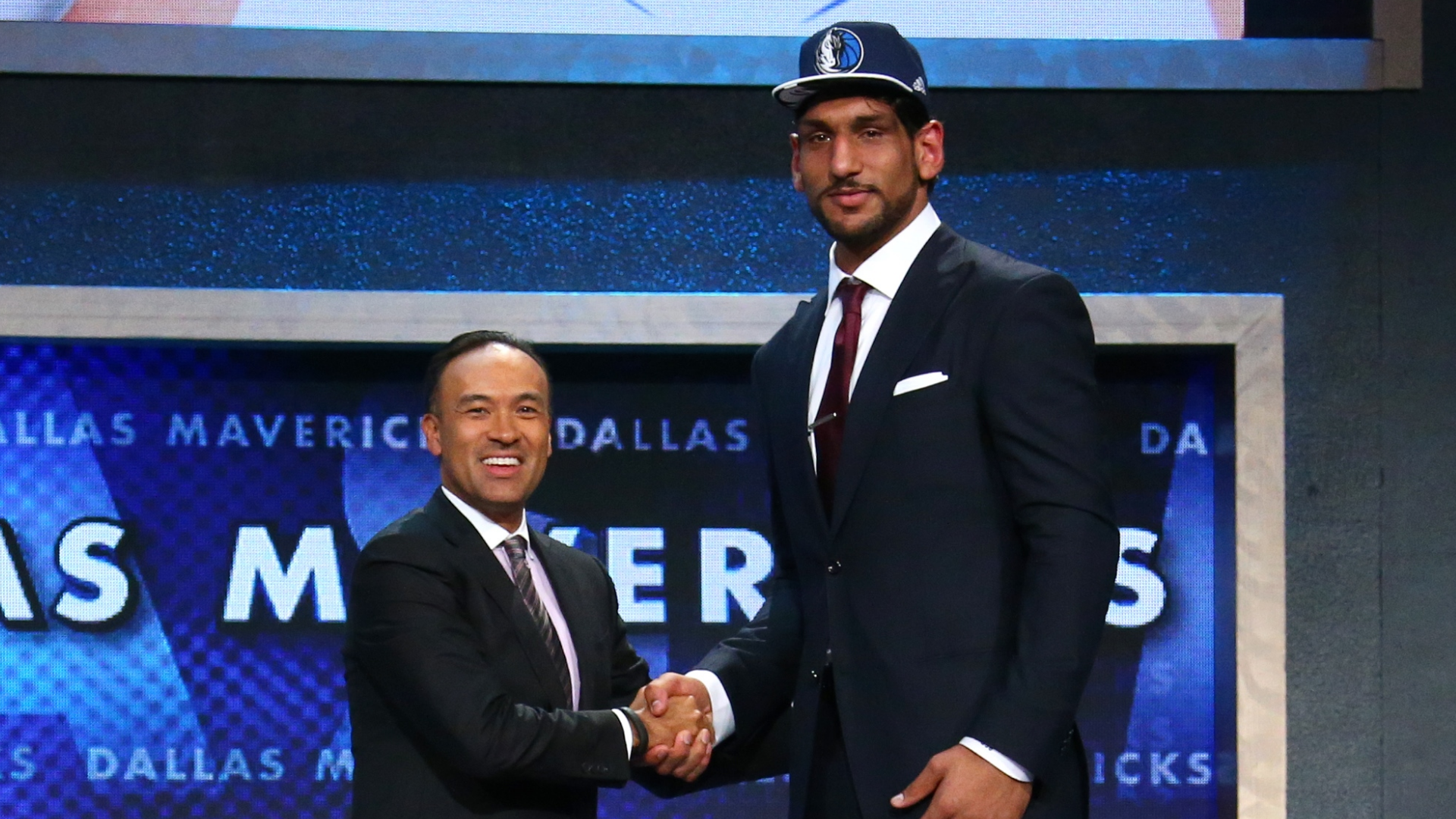 But Singh's big date with history arrived in 2015, when he became the first (and only) Indian to be drafted into the NBA. The Dallas Mavericks picked him 52nd out of IMG Academy. Although he never made it past the Summer League into the Mavs' roster, Singh did spend two seasons with the G-League's Texas Legends, averaging 1.6 points and 1.41 rebounds per game. Since then, he has also played a season for the St. John's Edge in Canada's NBL, where he averaged 2.1 ppg and 1.2 rpg in a backup role.
MORE: Zee Studios announce film on the life of Satnam Singh
Singh got his Indian senior team start in 2011, after a couple of years break to focus on his pro career overseas, returned home in 2017 to lead the national side again. In recent years, he has been a consistent contributor for Team India. Still, only 25, Singh's name is already etched in history thanks to his moment with the NBA. Like Gill above, he will hope to take another leap to an even higher level.
Honourable mentions: Abbas Moontasir, Jayasankar Menon, Ram Kumar, Hanuman Singh Rathore, Radhey Shyam, Vishesh Bhriguvanshi, and Amritpal Singh.
Women
Geethu Anna Rahul: The 'debate' for the greatest Indian women player, in my eyes, starts and ends with just one name: Geethu Anna Rahul (formerly, Geethu Anna Jose). Through a scintillating career over the past two decades, Rahul emerged as an indomitable force in the Indian domestic scene, played pro abroad, got a sniff of the WNBA, and ended up with the Arjuna Award in 2014.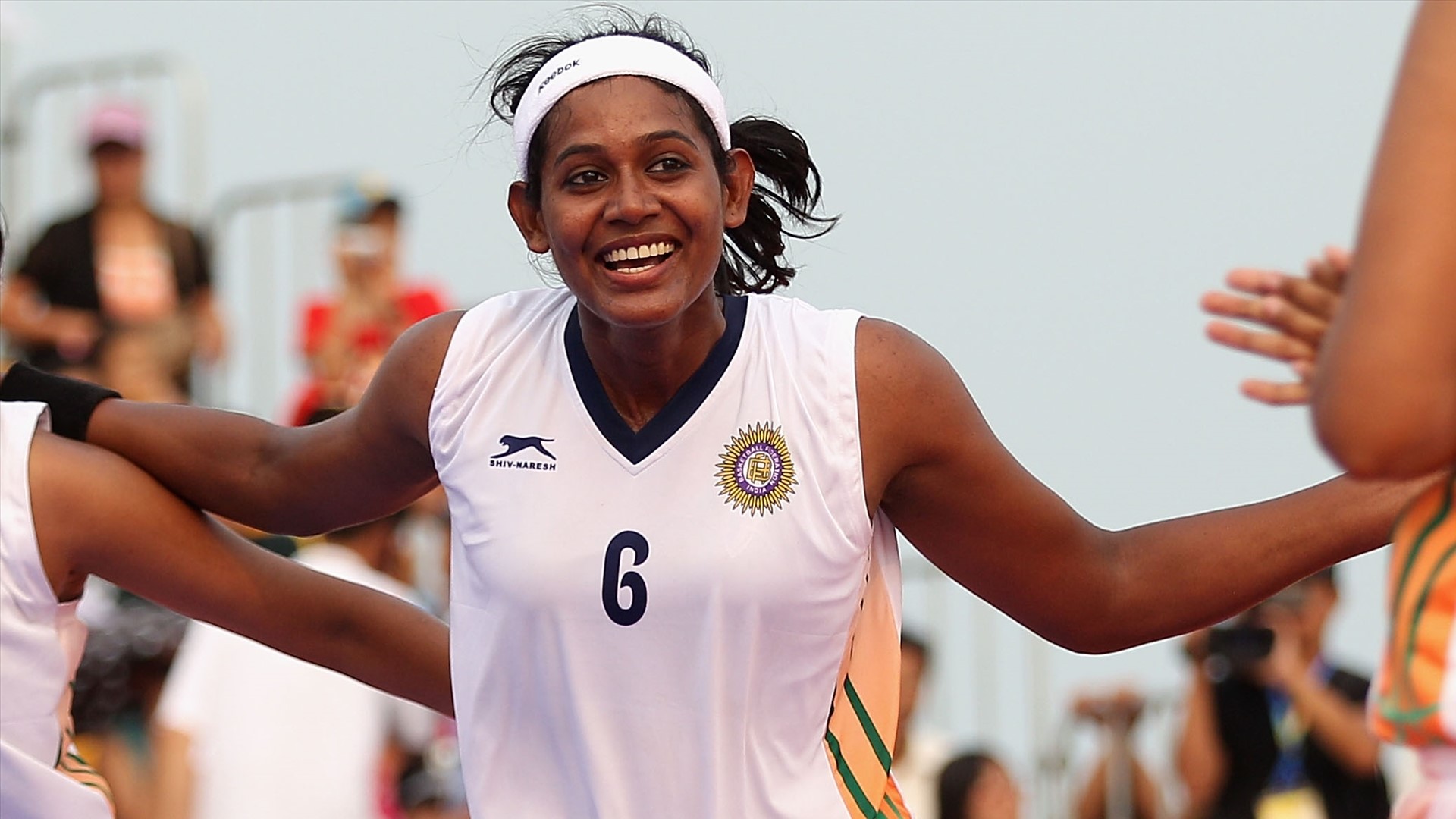 Born in Kottayam, Kerala, Rahul began her career with Kerala's team, and later, with Southern Railway in Tamil Nadu. She shot up to 6-foot-2 by the time she became a senior player, and soon overshadowed every other player of her generation. She played in eleven national championships for Railways, winning 10 gold medals.
Rahul broke barriers for Indian women when she became the first Indian player to play professionally in Australia, representing the Ringwood Hawks from 2006-2008. Here, she won MVP of the Big V division and was selected by the WNBL. In 2011, she made further history by receiving invitations to tryout for three WNBA teams. She and her Railways' teammate Anitha Pauldurai also played a season professionally in Thailand.
MORE: Jeena Skaria considers Geethu Anna Rahul her role model
In national colours, Rahul was the only Indian player to consistently match the level of the continent's best. At the 2006 Commonwealth Games in Australia, she finished as the basketball tournament's MVP, leading scorer, leading rebounder, and leading shot-blocker. In 2009, Chennai hosted the FIBA ABC, and Rahul was named India's captain. Making the most of the home court inspiration, she helped India return to Level 1 with a sixth-place finish and ended as the tournament's top scorer. She also helped India win gold at the FIBA Asia 3×3 Basketball Championship in Qatar. She played in her final FIBA ABC in 2013, leading India to a best-ever 5th place finish.
Earlier this year, Rahul made her long-delayed comeback to the game, briefly playing professional in the 3BL league in Punjab. While there may be some competition for the G.O.A.T. tag in the men's game, Rahul is the 'Jordan' of Indian women's basketball, towering head and shoulders over the rest as the greatest-ever.
Honourable mentions: Suman Sharma, Prashanti Singh, and Anitha Pauldurai.
The views on this page do not necessarily represent the views of the NBA or its clubs.