Do you want to know the top individual matchups to look out for this season? We've got you covered!
Here are the key dates to circle on your calendar along with the top stats to know about each of these one-on-one rivalries.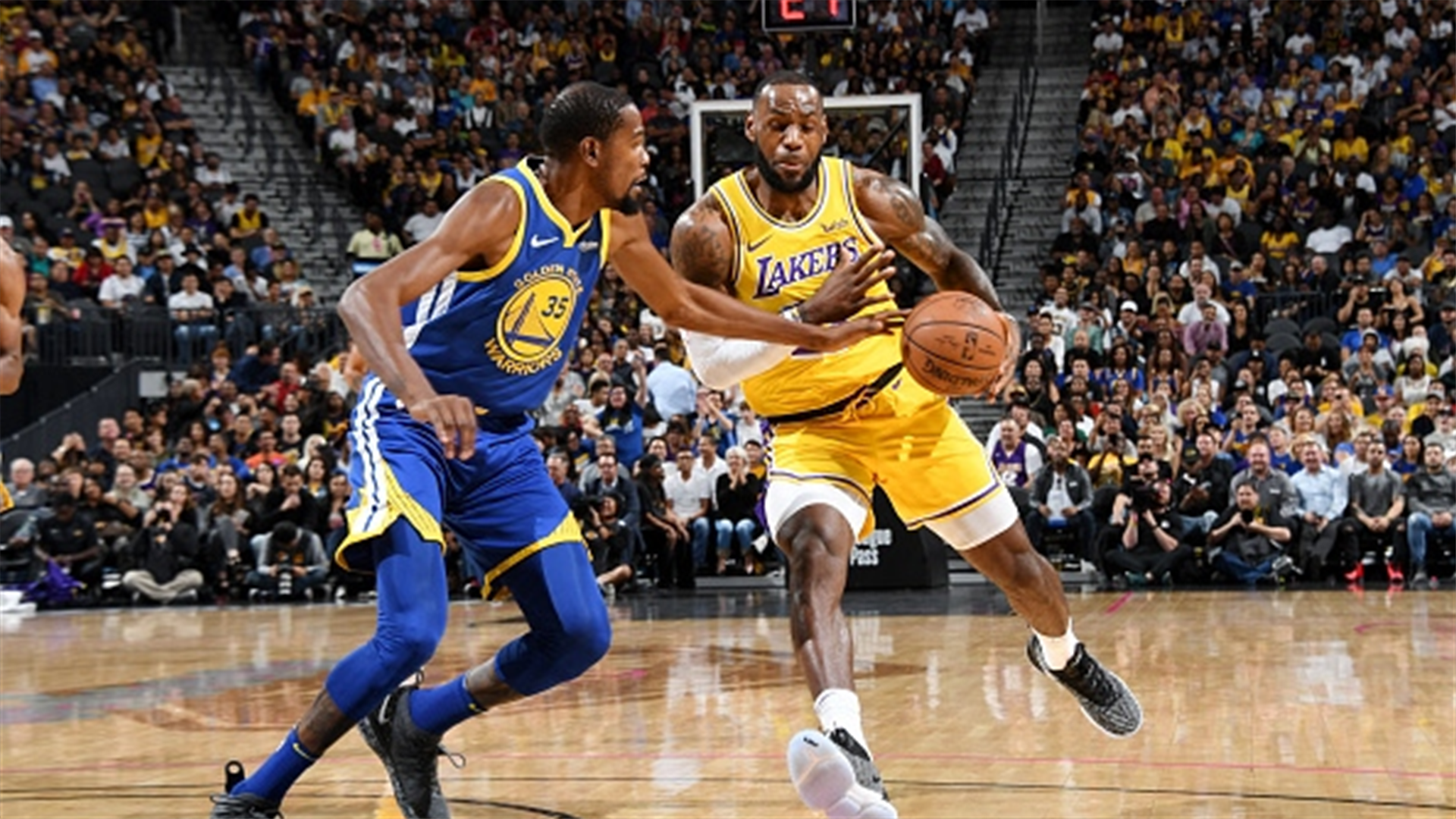 LeBron James vs Kevin Durant
When they play: December 26, January 22, February 3 and April 5
The two best players in the world will now meet twice as often in the regular season with LeBron James now in the Western Conference.
In their 34 career head-to-head matchups - 20 in the regular season and 14 in the NBA Finals - they've almost scored the exact same number of points. Durant has averaged 30.0 points per game while James has scored 29.9.
Durant has had the upper hand in the win column since joining the Warriors, winning 11 of the 13 matchups. As the rivalry enters a new era with both players now in the same division, perhaps their rivalry will climb to new heights.
MORE: Questions for LeBron | KD's Top Moments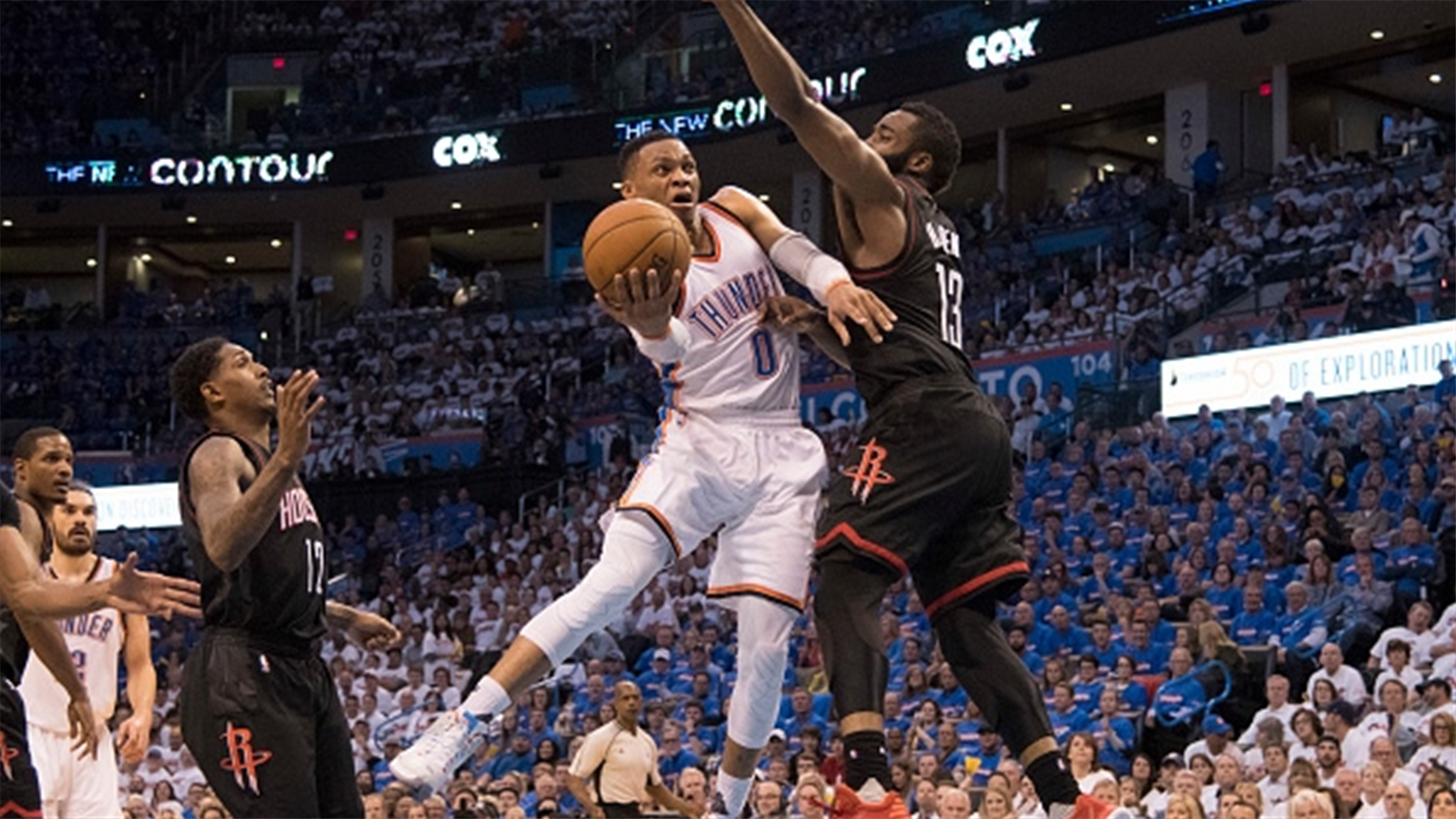 Russell Westbrook vs James Harden
When they play: November 9, December 26, February 10, April 10
The last two players to win the MVP also happen to be among the most prolific stat stuffers in league history.
Over the last 40 years, no player has averaged more combined points, assists and rebounds in a single season than Westbrook while the only players to average more than Harden are Westbrook and Michael Jordan.
Simply put: any time either of them steps on the floor, anything is possible. Harden owns a 9-8 advantage in their 17 career meetings in the regular season.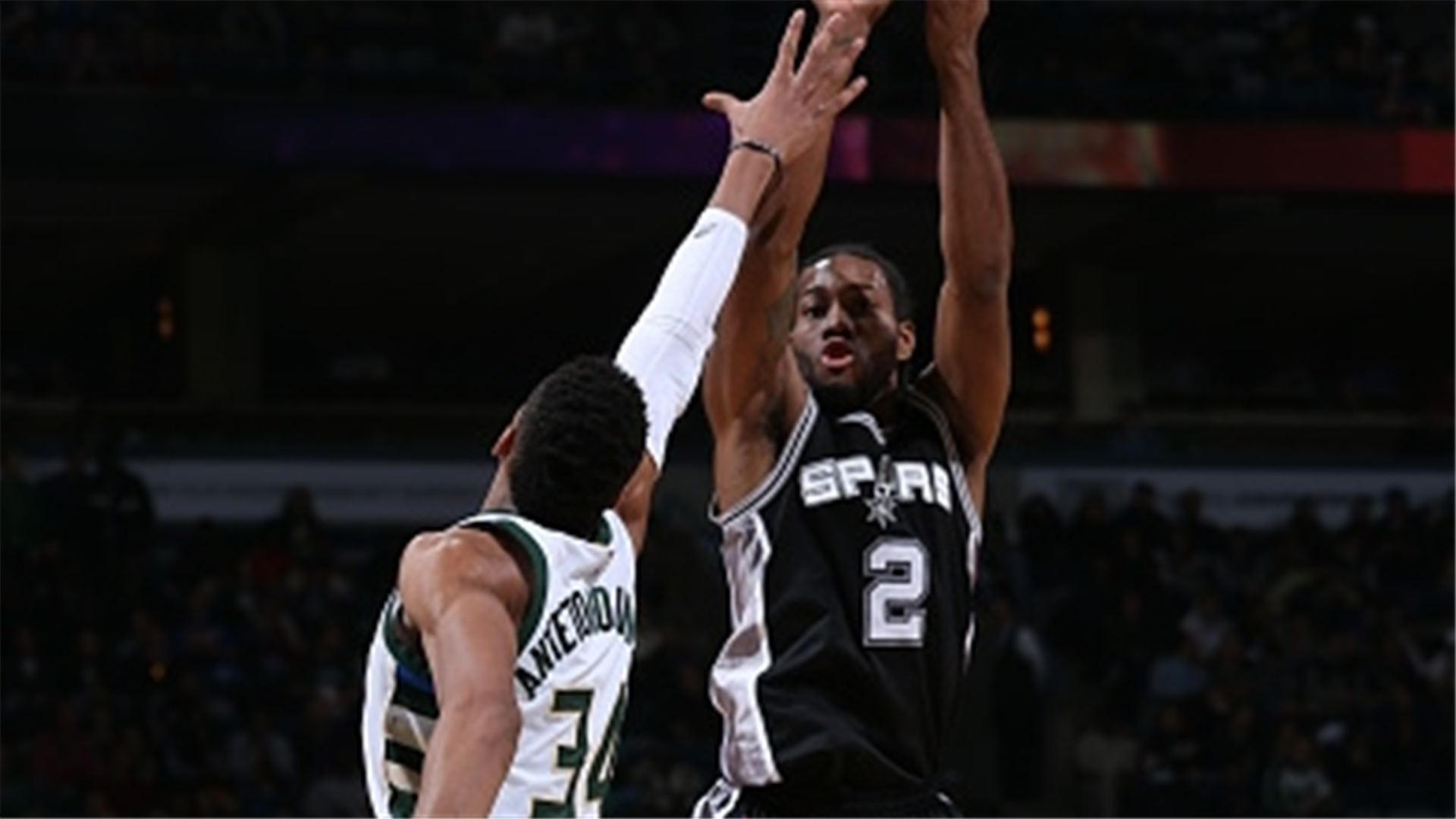 Giannis Antetokounmpo vs Kawhi Leonard
When they play: October 30, December 10, January 6
Now that LeBron James is no longer in Cleveland, there's a new best player in the Eastern Conference. The unofficial title will likely go to either Giannis Antetokounmpo or Kawhi Leonard, both of whom are elite scorers and defenders.
We don't have to wait long to watch them go at it as the Raptors visit the Bucks within the first two weeks of the regular season. They've only played eight times with Leonard owning a 7-1 head-to-head record.
MORE: Who will win MVP this season?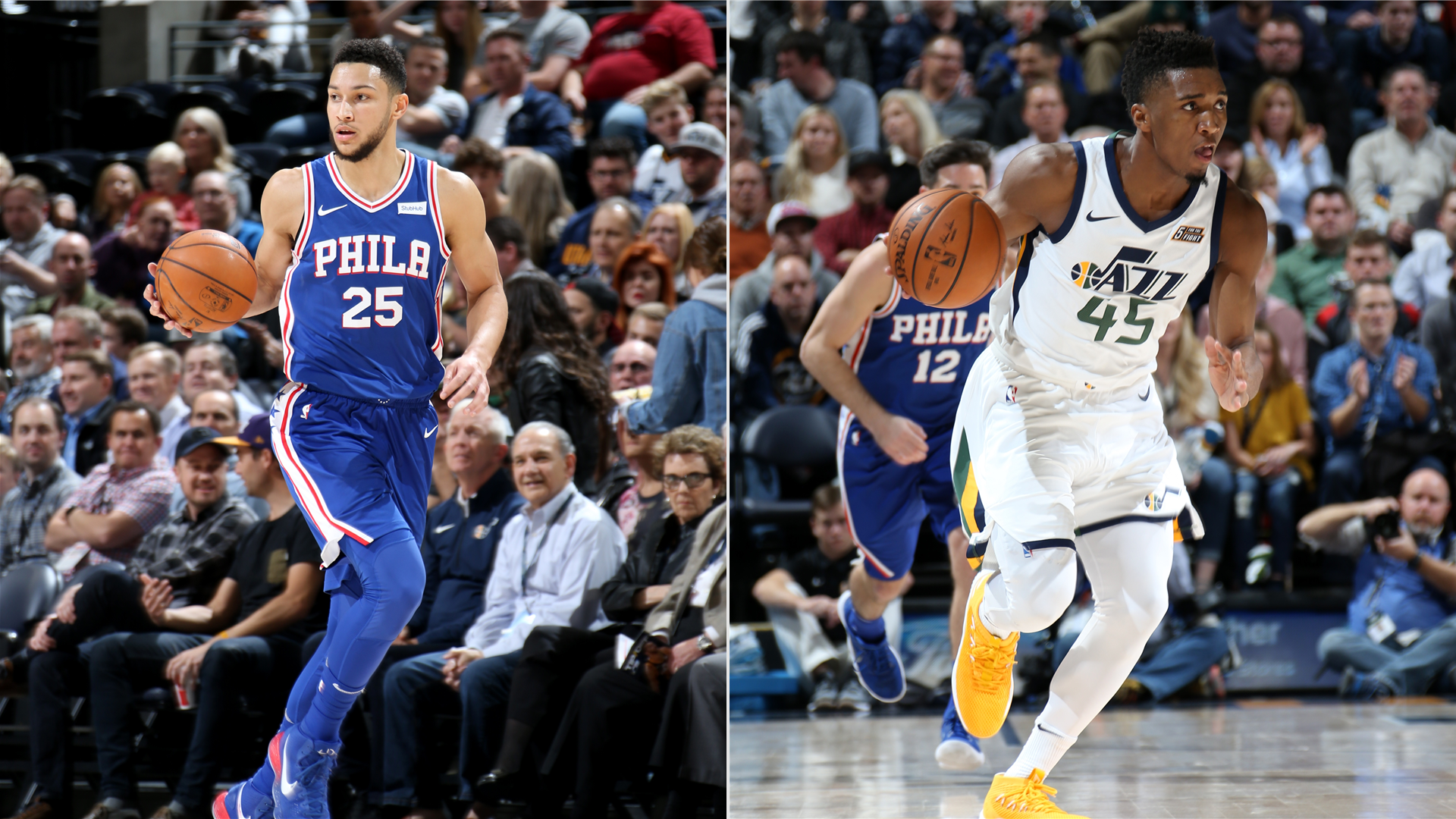 Ben Simmons vs Donovan Mitchell
When they play: November 17, December 28
Simmons and Mitchell are among the NBA's most exciting young players and could potentially be in the early stages of a long personal rivalry after engaging in one of the tightest Rookie of the Year races last season.
Both had historic rookie campaigns.
Simmons won Rookie of the Year while finishing with the most triple-doubles by a rookie since Oscar Robertson in 1960-61. He had more triple-doubles as a rookie than Magic Johnson and Michael Jordan combined.
Mitchell pumped in 20.5 points per game in the regular season, the most by a rookie guard in over two decades. You have to go all the way back to Allen Iverson to find a more prolific scoring rookie guard. He then outplayed Russell Westbrook in the 1st round, leading the Jazz over the Thunder before eventually falling to the Houston Rockets.
MORE: Who are this year's top rookies?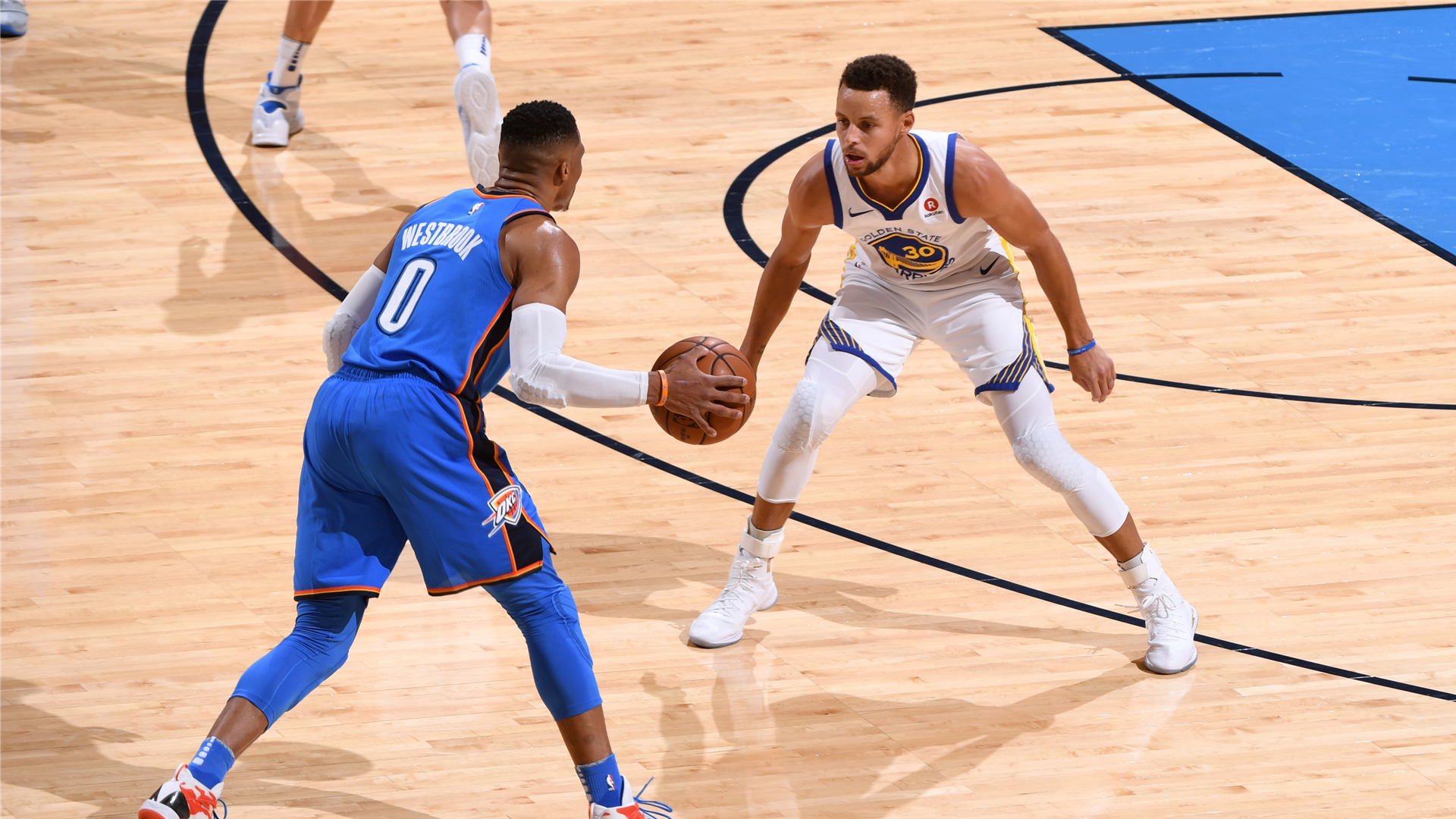 Stephen Curry vs Russell Westbrook
When they play: October 17, November 22, March 17
At times overshadowed due to the attention of the Westbrook-Durant angle given their history as teammates, this is a matchup of the top two point guards in the league and one that has served up plenty of memorable moments.
In the most recent NBA GM survey, Curry was overwhelmingly picked as the best point guard in the league as he received 57% of votes, well ahead of Westbrook who finished second with 17% of the votes.
This individual rivalry is as close at it comes. They've played 36 times including both the regular season and playoffs with each player winning 18 games.
Other top matchups
Anthony Davis vs DeMarcus Cousins (November 1, January 17, April 10)
The former teammates in New Orleans, Davis and Cousins might be the two most talented bigs in the league. Cousins is recovering from a torn Achilles so we're not sure when - or if - he'll play in any of the three games vs New Orleans this season.
Joel Embiid vs Karl-Anthony Towns (January 16, March 31)
Both of the burgeoning superstars are coming off their first All-NBA seasons in what were likely the first of many.
Kawhi Leonard vs DeMar DeRozan (January 4, February 23)
Traded for each other this summer, both Leonard and DeRozan have something to prove in their new cities.
Kyrie Irving vs Damian Lillard (November 12, February 28)
Perhaps the two best pure scoring point guards in the league, Irving and Lillard are dynamic one-on-one players with the potential for big scoring nights any time they step on the floor.
LeBron James vs Dwyane Wade (November 19, December 11)
The long-time friends and former teammates in Miami will play for the final time this season as Wade is calling it quits after 2018-19.