These times of dealing with the pandemic, that is COVID-19, are unprecedented to say the least.
However, the digital age we live in has certainly helped reduce some of the pain of being away from our loved ones for so long. It has also allowed the league to launch and successfully run its NBA Together campaign.
MORE: The great success of the #NBATogether campaign
One of the four pillars of that campaign is #NBATogetherLive - an initiative where a member of the NBA family participates in a live interview on Instagram.
A few days back, Navin Hettiarachchi, the Director of Health, Wellness & Performance for the Washington Wizards, was the first of probably many more to come on NBA India's Instagram Live for #NBATogetherLive.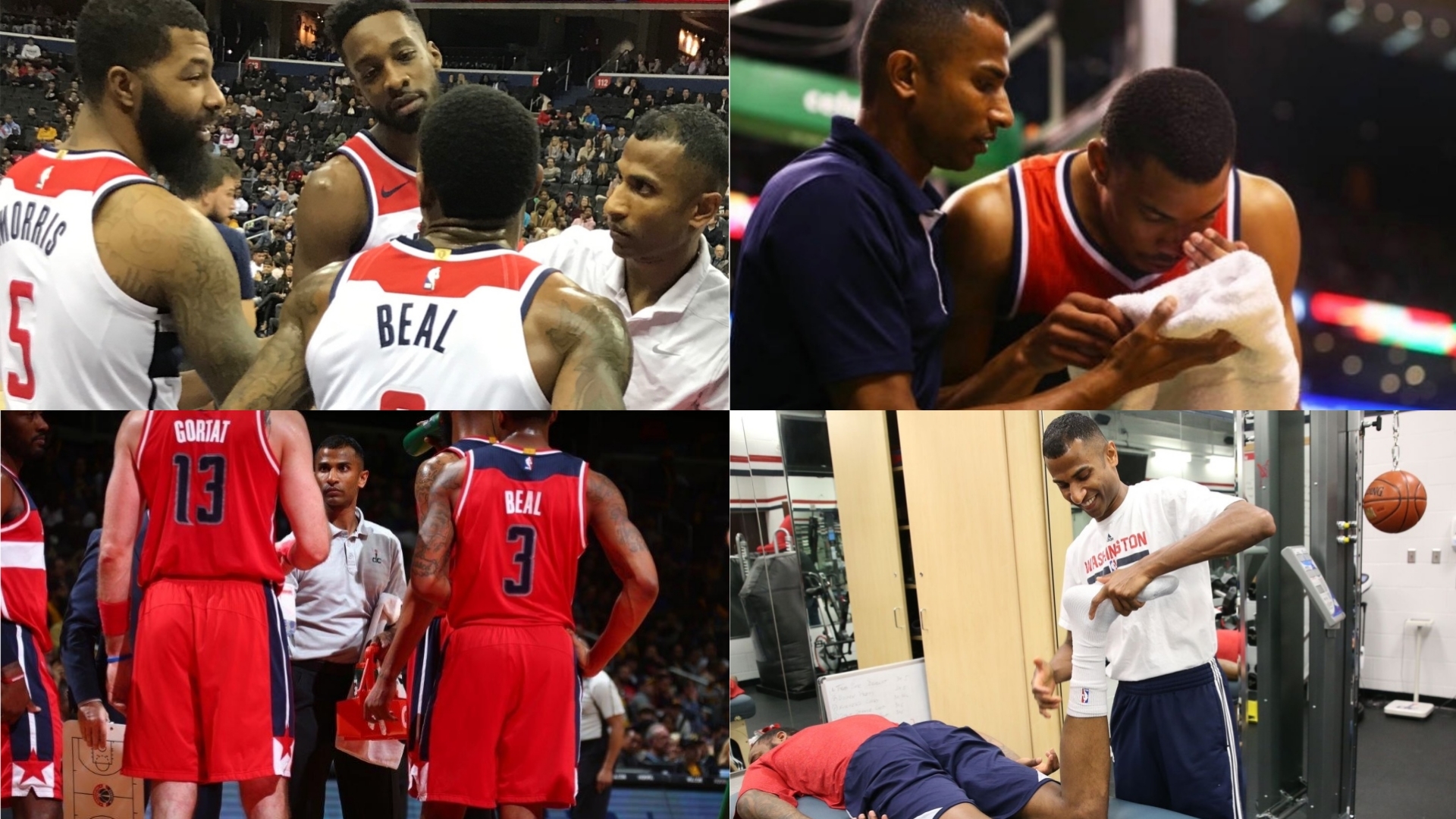 Prior to being named the Director of Health, Wellness & Performance for the Wizards in 2014, Hettiarachchi was an Athletic Trainer with the franchise since 2003. He also worked with the Mystics, the WNBA franchise based in Washington D.C, as the head athletic trainer for strength and conditioning from 2006 to 2014.
As he mentions in the interview, Navin Hettiarachchi is a native of Sri Lanka, a country not far from the Southern border of India. After studying in Sri Lanka till the 8th grade, he traveled to the US in 1991 and went to high school and college.
Calling himself a sports junkie having played multiple sports like soccer, cricket, rugby, track and field (triple-jump), basketball, and hockey, Hettiarachchi went to college on a track scholarship.
He successfully received an undergraduate and masters degrees in "Sports medicine". For more on his journey from Sri Lanka to being the the Director of Health, Wellness and Performance for the Washington Wizards and valuable information on "Nutrition & Self-Care for Athletes", watch the full interview below:
The views on this page do not necessarily reflect the views of the NBA or its clubs.